Zao Wou-Ki's | Auction Market Personal Report
As a very popular artist in the Asian market, Zao Wou-Ki holds three records of "Zao Wou-Ki World Auction Record", "Asian Oil Painting World Auction Record", and "Top Sale Painting in Hong Kong Auction History" at the price of HK $510 million. He is an important figure in the art history in the middle of the 20th century for his profound understanding of both Eastern and Western artistic traditions and fusion of them in his works. He was born in 1920 into a scholarly family in Beijing, as a son of a banker. Good family environment has contributed to his exposure to painting and calligraphy. Skillful brush and ink techniques are there throughout his entire art career.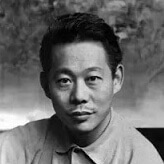 Reviewing Zao Wou-Ki's career life over 60years, his art styles can be roughly divided into 4 stages, namely the first phase「Hangzhou Period」(1930-1946), the second phase「Oracle Bone Period」(1948-1958), the third phase「Hurricane Period」(1959-1972), and the fourth phase「Infinite Period」(1973-2013), with huge success left in the market in almost every stage. Among them, the third phase 「Hurricane Period」(1959年-1972年)has the highest total turnover, followed by 「Infinite Period」and 「Oracle Bone Period」. A total of 56 pieces of works were sold for more than 5million US dollars, including 33 pieces in 「Hurricane Period」, 13 pieces in「Oracle Bone Period」, and 10 pieces in「Infinite Period」。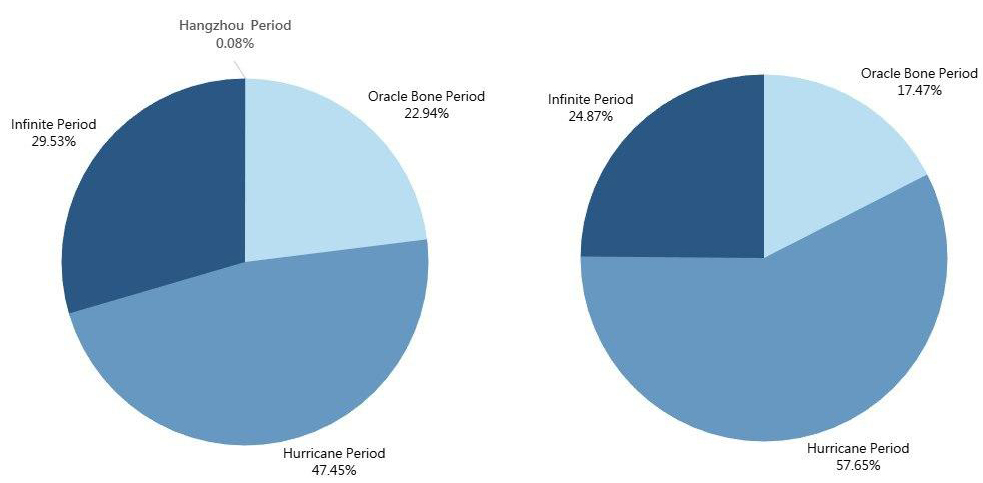 Total Turnover Proportion of the 4 Stages & Proportion of Works over 5million US dollars of the 4 Stages
In Top20 of Zao Wou-Ki's works, 「Hurricane Period」 takes up 14 seats, while「Oracle Bone Period」 and 「Infinite Period」have 3 seats respectively.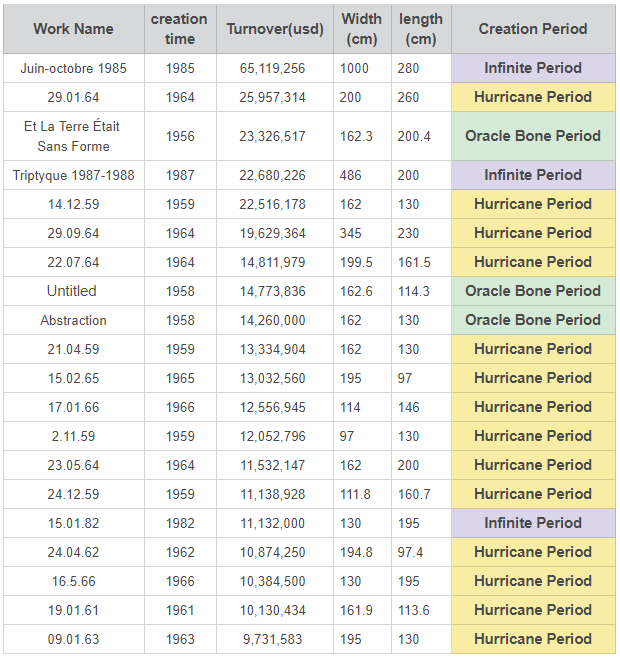 Almost all of Zao Wou-Ki's high-priced works are related to large canvas. Throughout his art career, it seems that it is also a process of making the canvas bigger and bigger. His painting scale achieved the largest of his entire career around 1985 in Infinite Period, in which he created his most expensive work, a large canvas painting Juin-octobre 1985. .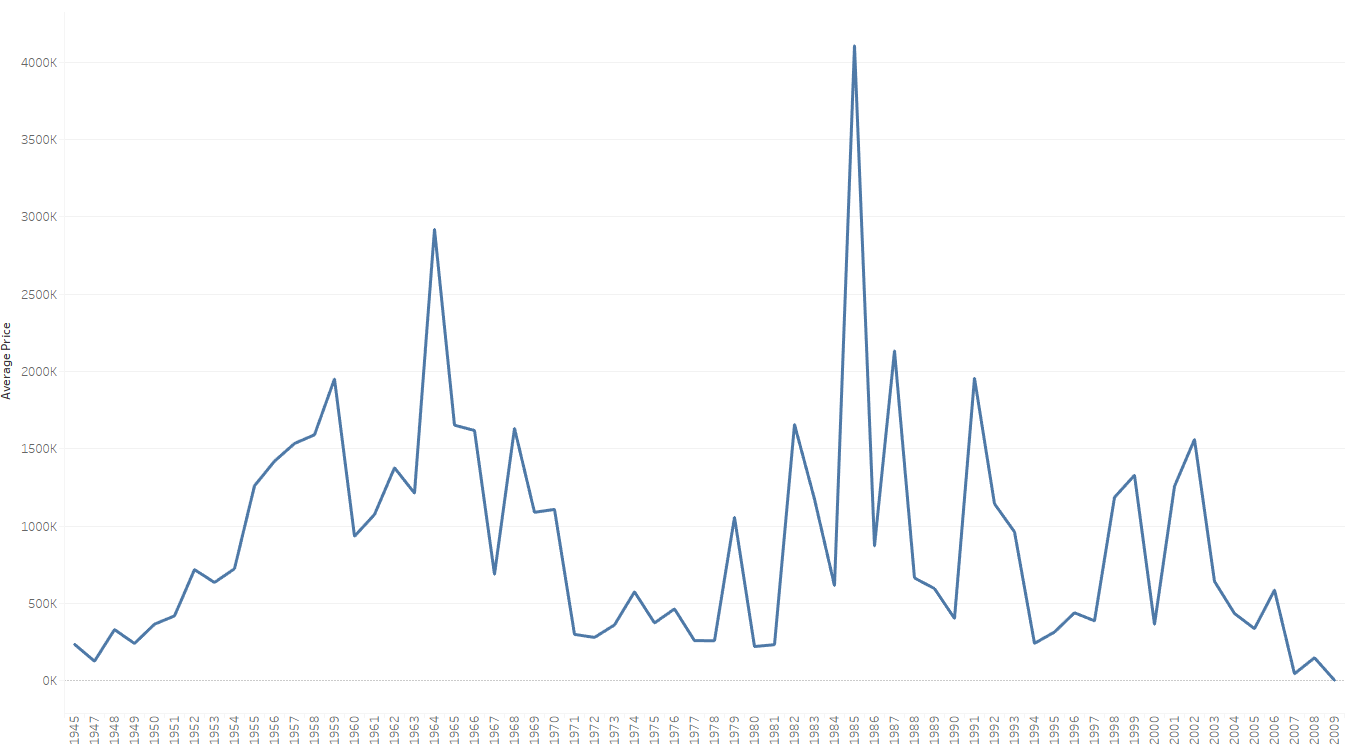 Now let's see the style characteristics and important representative works of each stage.
Hangzhou Period: Refuse to be Conservative and Explore New Art Forms
Keen on painting and influenced by family art education since childhood, Zao Wou-Ki, at the age of 15, was admitted to Hangzhou Art Academy, the most avant-garde art school in China, where the conservative teaching method was still the mainstream. While schooling, Zao Wou-Ki believed that painting should not only focus on mimicking the nature, but also express and convey the inner thoughts and feelings. At that time, his paintings were deeply influenced by Cézanne and Matisse.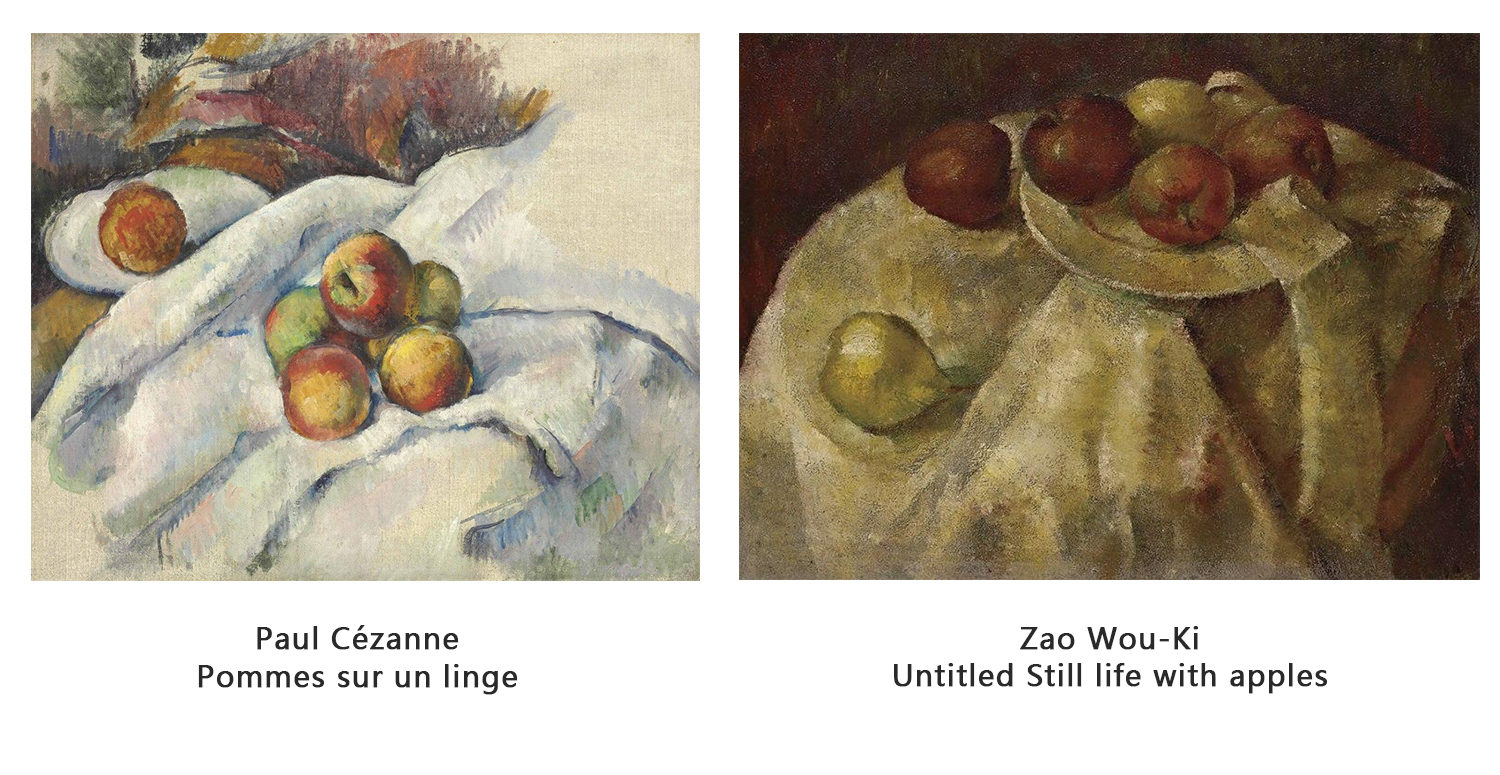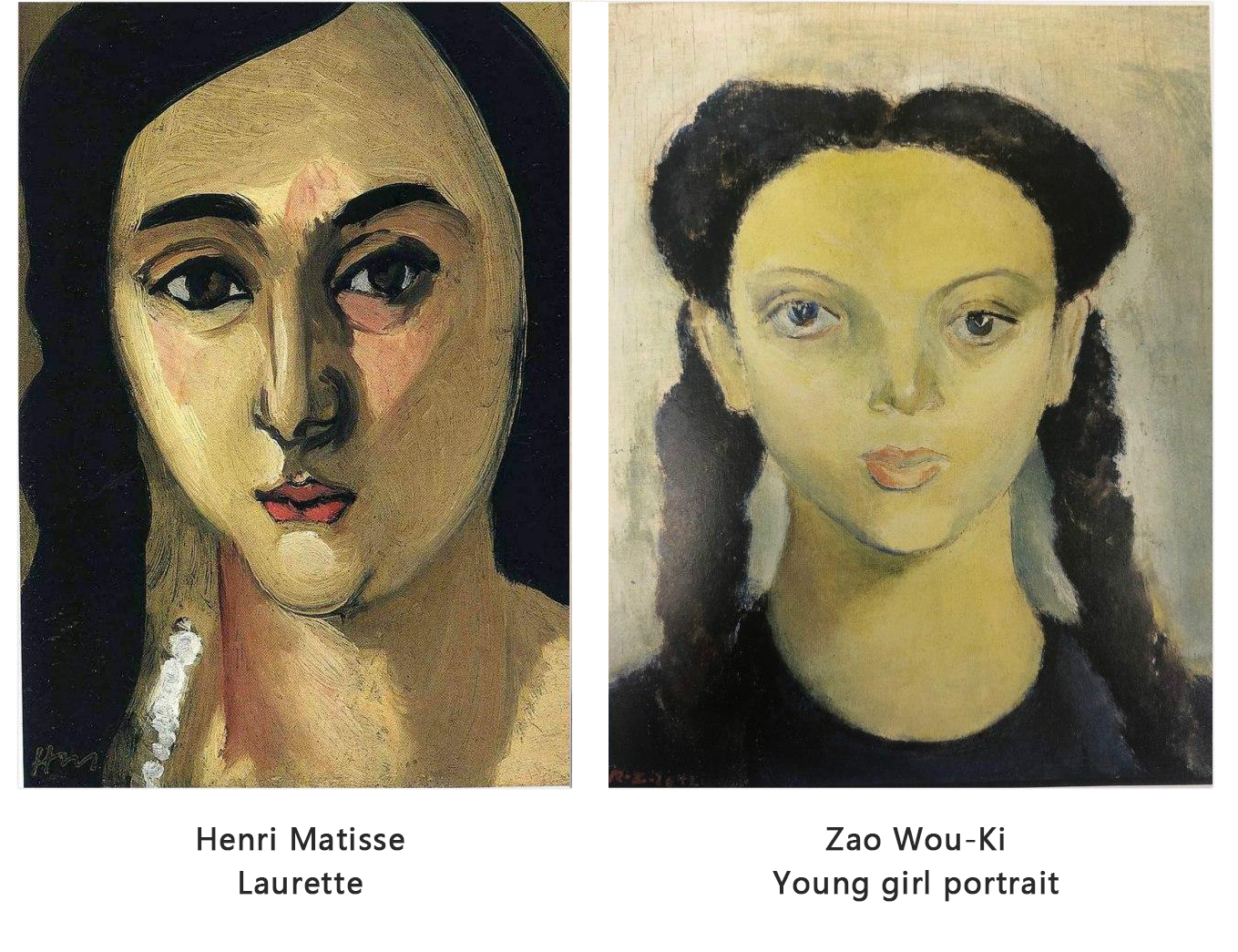 It was an artistic exploring period of Zao Wou-Ki, during which his works rarely entered the market. In 1941, Zao Wou-Ki began to teach in school. During this period, he got acquainted with Vadime Elisseeff, the cultural counselor of the French Embassy in China then, who encouraged Zao Wou-Kito go to Paris to experience the charm of Western art by himself. In 1948, Zao Wou-Ki left for France and started his artistic exploration.
Oracle Bone Period: New Inspiration, Abstract Tendency, Fusion of East and West
Zao Wou-Kisettled in France since 1948, still in his groping stage. He was eager to get rid of the traditional oriental ink painting, but could not achieve it overnight. Inspired by Paul Klee, he infused lines into the artistic conception of Mi Fu, Wang Wei and Ni Zan, creating a sense of space with plane perspective. Untitled (Vert émeraude), created in 1950, had begun to take on the characteristics of Oracle Bone Period. Shot on 2016 Hong Kong Spring Auction, it was sold for over HK$70 million, ranking the second among works of this period. From then on to 1950, Zao Wou-Kiadded titles to his works, but they no longer had narrative features.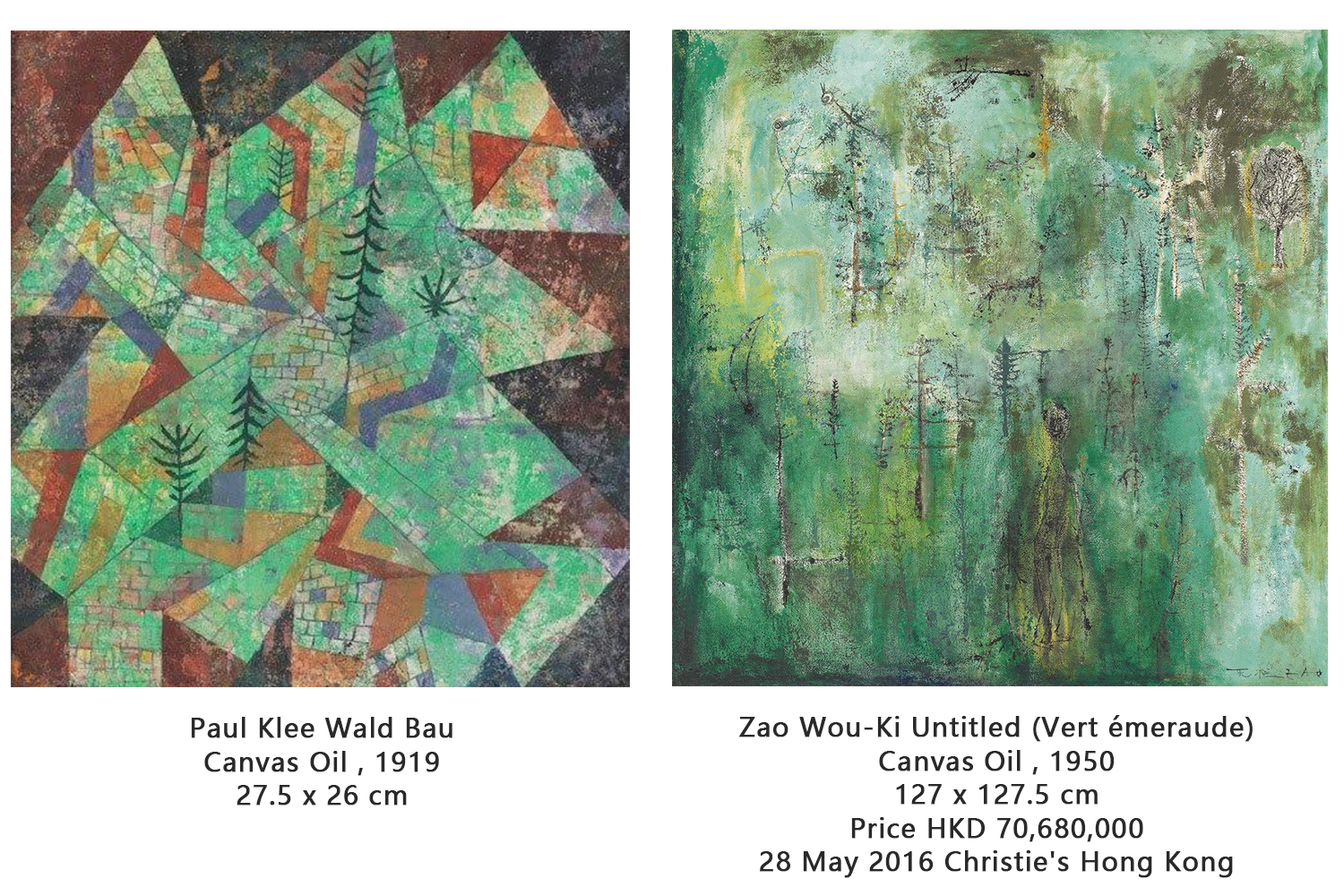 After 1954,Zao Wou-Ki had a new understanding of painting, and especially in Oracle Bone Period, he created indistinguishable "oracle bone inscriptions" or "Zhong Ding" characters on bronze vessels with bold and black strokes, in replacement of the image-characters or symbols of Klee. Plantes tortillées, a typical work at that time, was sold for 240 million Taiwan dollars in 2014 Taipei Spring Auction, ranking the third in the period.
Pain is the source of art. From 1955 to 1956, Zao Wou-Kibroke up with his wife. He went back to Chinese Classics and interpreted the abstract nature with Chinese philosophy. His works emitted a strong Oriental halo, developing a lyrical abstract style. Et La Terre Était Sans forme, a crucial representative works at this period was so impressive by its primitively simple, boundless and powerful momentum. Sold for HK $182 million, it became the most expensive work of this period.
Hurricane Period: Personal Feature "Ridgeline" Formed with Inspiration Outbreak in American
Zao Wou-Ki set out on a journey in order to heal the wounds of his marriage. In 1957, he travelled to New York for the first time with French artist Pierre Soulages, and inspired by abstract expressionism there. During this period, Zao Wou-Ki had mixed feelings of joy and grief, for meeting his second wife, who suffered from mental illness. Nevertheless, this did not hinder him to continue to improve his painting skills. Compared with the Oracle Bone Period, the works in Hurricane Period almost completely deviated from the landscape content, while the energy was vividly displayed. Take 14.12.59 as an example, the picture is both bold and passionate as well as subtle in details, setting the tone for his later works, and we can feel the booming momentum in almost every work from the same period afterwards.
Zao Wou-Ki moved to Rue Jonquoy in Montparnasse, Paris since 1961, where he had enough space for large canvas painting. For example, 29.09.64, painted in 1964, has a width of 3.45 meters – a Top6 work in his personal record, and Top3 in Hurricane Period.
Hurricane Period is the most vigorous peak period in his creative career, and it was also the time when his unique schema structure and style genre – "ridgeline" schema structure shaped. His works have achieved considerable high prices in the art market. There are 5 works in the top 10 artists' auction records including 29.01.64, 22.07.64 and 21.04.59 in addition to 14.12.59 and 29.09.64 mentioned above. The record holder was 29.01.64, Zao Wou-Ki's early attempt on large canvas, which sold for more than HK $200 million in 2017.
Infinite Period: Profound Understanding of Art and Harmonious Return to Traditional Ink
With the death of his second wife in 1972, Zao Wou-Ki was barely able to paint until 1973, when he decided to return to tradition and gained solace in his familiar ink world, opening a new chapter. In 1977, Zao Wou-Ki married Francois Mackay, whom he had known for many years, bringing joyful atmosphere for his creation. For example, the sharp brush strokes gradually disappeared in 8.11.79 painted in 1979, and the power originally concentrated in the center of the picture was gradually diffusing, and also the color became brighter, conveying a sense of joy of freedom and peace.
In 1981, Zao Wou-Ki met Chinese painting master Zhang Daqian in Taipei again. He was inspired by Zhang Daqian 's new landscape Chinese painting of splashed color, and thus introduced more Chinese painting techniques and artistic conceptions into his works. In the process, he paid more focus on the rhythmic vitality, from which we can see the leisurely and arbitrary stroke harmony between the thick and light colors – a just right combination of traditional ink and modern oil painting, marvelous as the nature. During this period, his canvas became larger and larger, such as his most expensive work Juin-octobre 1985, a triptych of 2.8 meters high and 10 meters wide, also the biggest painting of all his works. At the invitation of master architect I. M. Pei, Zao Wou-Kicreated this super-giant triptych for Raffles City, Singapore, unprecedentedly renewed the records of "Zao Wou-Ki World Auction Record", "Asian Oil Painting World Auction Record", and "Top Sale Painting in Hong Kong Auction History".
Since then, his works have completely turned to an ethereal atmosphere, as if a power gently pushes the subtle brush strokes to the edge, leaving white space for shading, and the color is also thinner. With lightness and openness echoing in all parts of the pictures, all the works have a sense of ethereal tranquility. Works in this period are well received in the market this year. After 2018, Triptyque 1987-1988 has convinced collectors with its artistic appeal and unique hazy beauty of Chinese ink painting, sold for HK $178 million, making itself the second highest-priced work of the period.
Click on the image to get the overall data of Zao Wou-Ki, from which you shall have more comprehensive and in-depth understanding of the performance of the artist in the secondary market.