President of Christie's Asia Pacific, Francis Belin, presents Chinese New Year greetings to global collectors
11 Feb 2021, 08:20
The Chinese New Year of the Ox in 2021 is just around the corner. Global auction houses bring you the Spring Festival wishes on ArtPro. In 2020, Christie's annual Asian art sales totaled 260 million U.S. dollars, 173% of the total underestimation, the transaction rate reached 77%, and the average lot price reached 70,600 USD. The December night auction achieved the highest transaction record, and the groundbreaking joint night auction was welcomed by collectors all over the world.
Pang Zhifeng (Francis Belin), President of Christie's Asia, sent Chinese New Year blessings to collectors around the world in Hong Kong: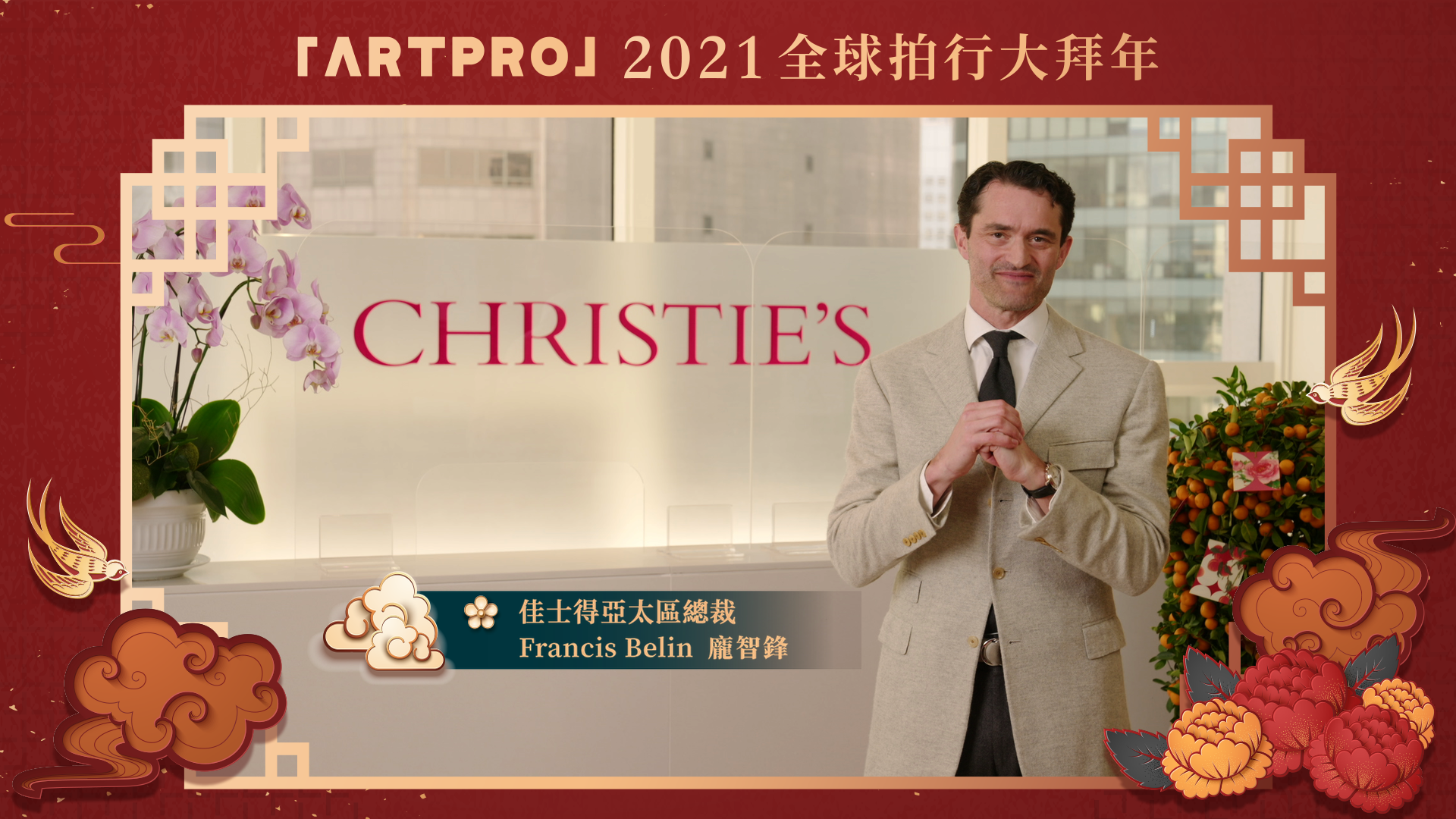 President of Christie's Asia Pacific Presents Chinese New Year Greetings to Global Collectors
As we look to celebrate Chinese New Year, I wanted to take a quick moment to reflect on what a transformative year 2020 has been.
The disruption and challenges of the last year provided a natural moment for pause and reinvention. For Christie's, it was an opportunity to re-examine our ways of doing business and to step out boldly in forging a new path for the art world.
United with collectors, we were amazed at the energy and resilience of the market here in Asia. Several important milestones were achieved throughout the year, including our highest ever evening sale total in December, a series of stunning prices achieved across art and luxury, as well as our pioneering hybrid evening sales which were embraced by collectors from around the world.
As we enter the Year of the Ox, our superior digital capabilities and multi-channel transaction platforms, and of course our unrivaled specialist teams remain a winning formula.
2021 will be no doubt be another defining year, both for the art world and for Christie's. Drawing on our heritage and spirit of innovation, we will continue to navigate the challenges and be the pioneering force of change in this rapidly shifting market.
I want to take a moment to thank all our clients for taking this journey with us. I feel optimistic about the future and look forward to sharing some exciting news with you all very soon.
We wish you and your loved ones a prosperous, healthy, and fruitful year of the Ox.
Dà Jí Dà Lì 大吉大利 Suì Suì Píng' Ān 歲歲平安 Dà Jiā Hǎo, 大家好 Gōng Xǐ Fā Cái, 恭喜發財
Source: ArtPro
Author: Li Shuai