Tokyo teamLab Borderless will re-launch at Azabudai Hills in January 2024 with new works
14 Aug 2023, 16:50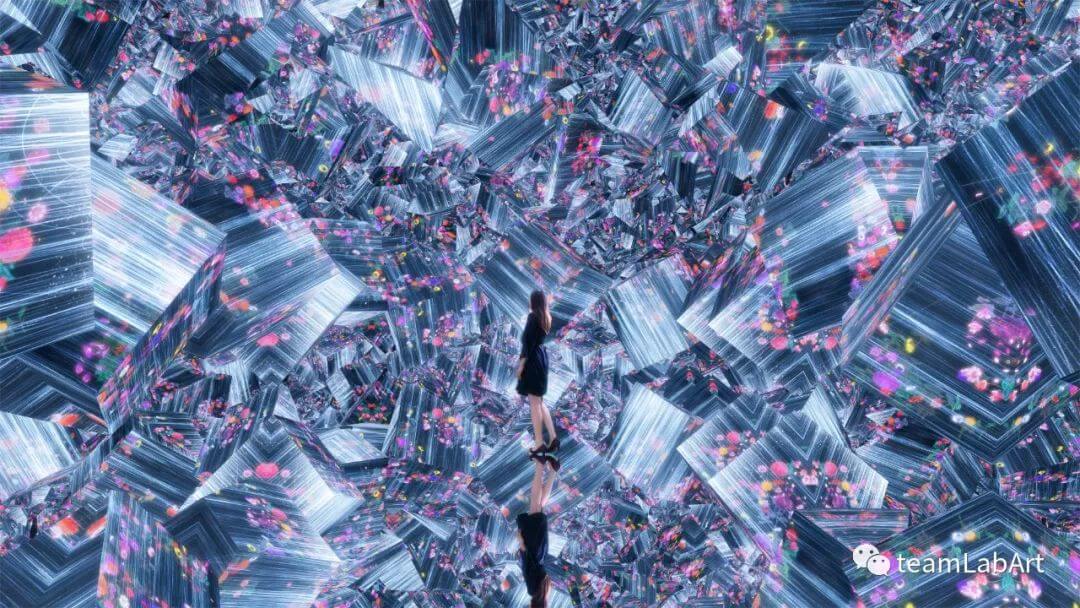 teamLab Borderless: MORI Building jointly created by teamLab and Mori Building DIGITAL ART MUSEUM" (hereinafter referred to as "teamLab Borderless") will be relocated from Odaiba, Tokyo to a new location in Azabudai Hills, and will open in early January 2024 (planned). The substantially updated and evolved group of works will bring further development to teamLab Borderless in Tokyo. Among them are many new works.

【Updated and evolved teamLab Borderless】
teamLab Borderless is composed of art groups without borders created by the art team teamLab, "art museum without a map".
Art without boundaries moves from one room to another, interacting with other works, influencing each other, and making the works blend together. teamLab Borderless builds a continuous world without borders through these works. People can fully immerse themselves in this boundless art, "wandering, exploring and discovering in a world without boundaries".
But this time, the art group without boundaries will usher in a greater update and evolution. A world of perpetual change.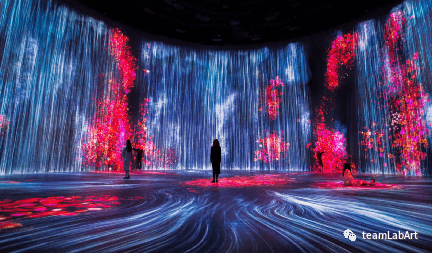 teamLab located in Azabudai Hills Borderless will be joined by many new pieces. In addition to the following works, more new works will be announced in the future.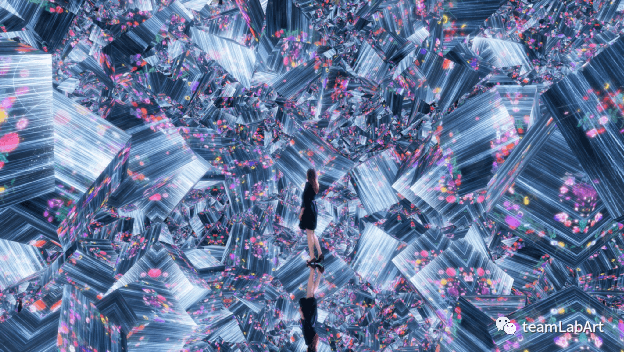 The art group without borders will usher in a larger scale In the evolution of the update, the work itself will move around in more rooms, be more complexly interrelated and ever-changing.

"Microcosmoses (tentative name)"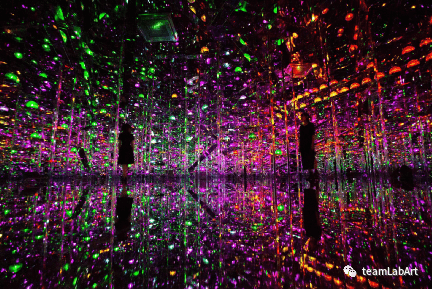 Hundreds of light spheres are running non-stop. Although they are out of order with each other, they continue and overlap each other in space.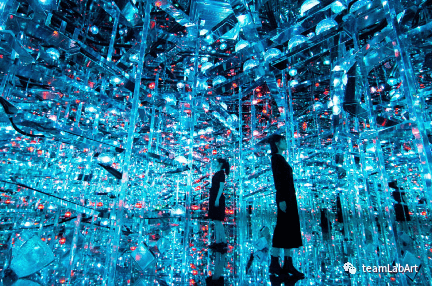 "Sculpture of Light" series
"Birth" comes from the series "Sculpture of Light"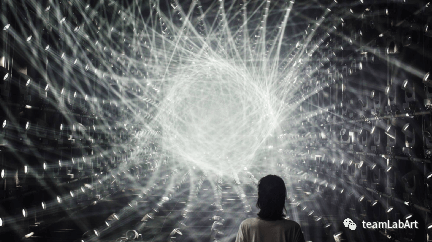 Through the collection of light on the plane, the space is reconstructed and a three-dimensional sculpture is formed.

"Sea of Clouds" from the "Sculpture of Light" series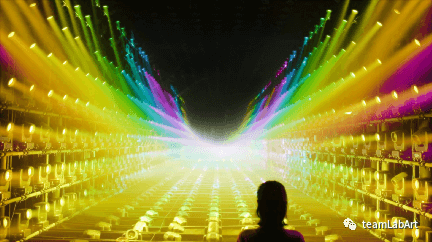 In the center of the space, a three-dimensional sculpture is created by light and mist.

"The Sculpture of Time Distortion in a Mirror" from the series "Sculpture of Light"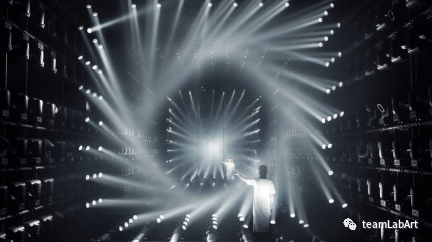 After the circular three-dimensional object of light is reflected by the mirror, the passage of time will slow down. Entities and mirror images become sculptures with different times.

【Message from Mori Building】
Mori Building regards "culture" as an important element of urban construction and creates unique cultural facilities for each city. "teamLab Borderless: MORI Building DIGITAL ART MUSEUM" (Odaiba, Tokyo), which opened in 2018, is one of them. Together with teamLab, they contribute to the attractiveness of Tokyo, an international city.
With the increasing awareness of "WELLNESS" (health), culture and art, as important elements to enrich people's minds, have been paid more and more attention. In "Azabudai Hills" with "GREEN&WELLNESS" as the core concept pillar, we hope to stimulate the sensibility of visitors and cultivate culture through teamLab's works, and "explore the relationship between people and the world and new cognition through art" concept, "teamLab Borderless" was moved to a new location and reopened. Spread diverse cultures together with "Azabudai Hills Gallery" and turn it into a museum-like neighborhood that combines art and culture.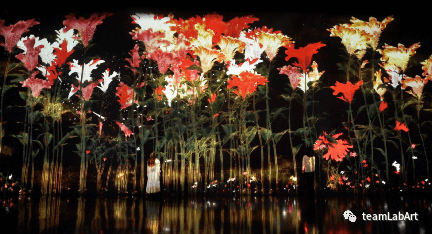 [teamLab Borderless (Odaiba) results]
2.3 million people visited the museum within one year of opening
More than 50% of the foreign tourists visiting Japan
50% of the foreign tourists visiting the museum came to Tokyo to visit this exhibition
Since the opening of teamLab Borderless in Odaiba, Tokyo in June 2018, the number of visitors has exceeded 2.3 million within one year, of which foreign tourists visiting Japan accounted for about 50%. A total of tourists from more than 160 countries and regions visited this exhibition. Among the countries/regions of foreign tourists, the United States ranked first, Australia second, China third, Thailand fourth, Canada fifth, and the United Kingdom sixth , a major feature is that tourists not only come from neighboring countries and regions, but also come from afar. In addition, according to the survey conducted by our museum, about 50% of foreign tourists who visit the museum come to Tokyo just to visit our museum.

As a single art group, it has been certified as the art museum with the largest number of visitors in the world
January 1, 2019 As of December 31, the number of visitors reached 2,198,284, and it was certified as the single art group museum with the largest number of visitors in the world, and won the "Guinness World Record".
The number of visitors exceeds the number of visitors in 2019 of the three art museums in the world that are considered to be the most visited museums of a single artist. The Van Gogh Museum in Amsterdam, the Netherlands (2,134,778 visitors* 1) Picasso Museum in Barcelona (1,072,887 people*1), Dali Theater Museum in Figueres, Spain (819,542 people*2).

As a unique art museum in the world, it has been highly praised worldwide
This exhibition has won many honors at home and abroad. Selected as "World's Greatest Places 2019" by the American international news magazine "TIME". Among facilities in Japan, it received the prestigious "Thea Awards for Outstanding Achievement" from Thea Awards, which honors the best cultural facilities in the world, following Tokyo DisneySea and Universal Studios Japan.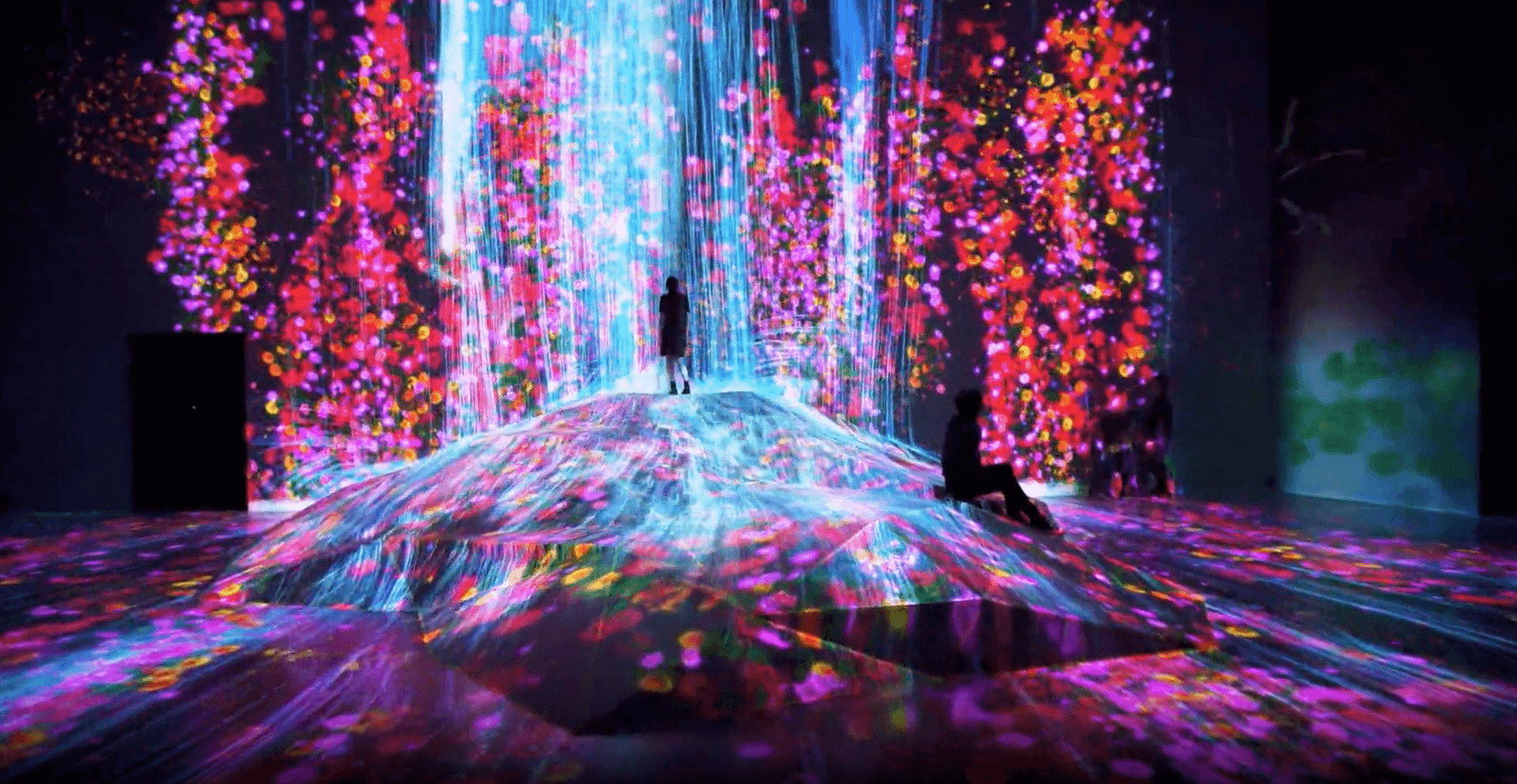 【teamLab Borderless : MORI Building DIGITAL ART MUSEUM】
#teamLabBorderless#
Address:
Hills Garden Plaza B B1F, 1-2-4 Azabudai, Minato-ku, Tokyo

For more updates on the global art market in 2023, please continue to pay attention to ArtPro.
English content is provided by Google Translate, all subject to Google Translate disclaimer terms.