Constantly Injecting New Ideas into the Asian Art Ecology: Interview with Francis Belin, President of Christie's Asia-Pacific
3 Apr 2023, 17:35
Christie's will relocate its Asia-Pacific headquarters in 2024 to The Henderson on Murray Road in Central, Hong Kong. This move will provide Christie's with its first year-round saleroom and state-of-the-art gallery presence in Hong Kong, enabling it to offer unparalleled and innovative programs and categories to art collectors from around the world. The relocation underscores Hong Kong's status as a preeminent art and culture hub and will have a significant impact on the development of the auction industry.
Christie's Hong Kong was in the spotlight during the Hong Kong Art Week in March 2023, hosting a series of captivating previews, exhibitions and auctions. ArtPro took this opportunity to interview Francis Belin, President of Christie's Asia-Pacific, to discuss some hot topics, including the planning and design of Christie's upcoming Asian venue and the introduction of innovative programs.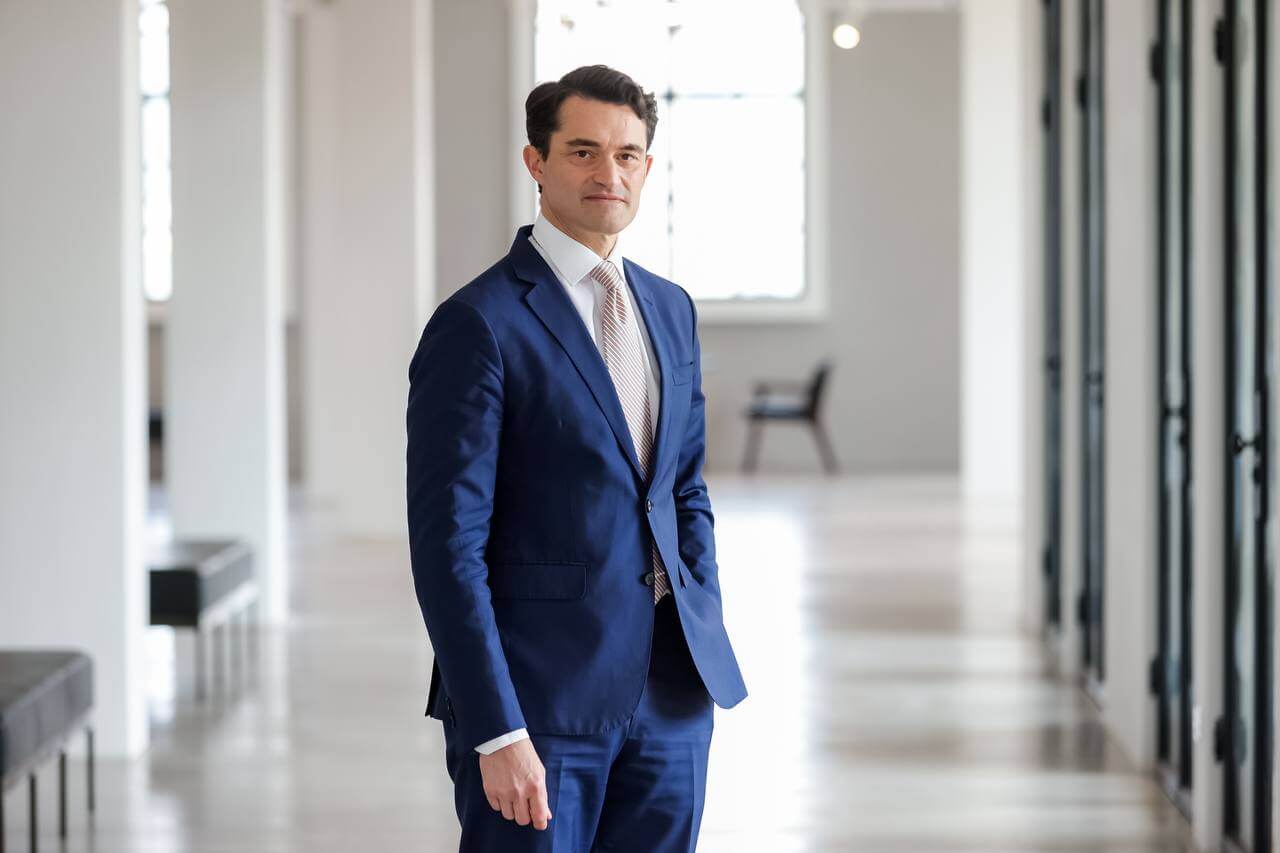 ArtPro: Christie's is moving its Asia-Pacific headquarters in 2024 to a new location, The Henderson on Murray Road in Central, Hong Kong. Could you please tell us more about the planning and design of the new location? Will there be dedicated auction spaces on the premises? Will Christie's introduce any innovative elements to its auction model?
Francis Belin: This is a highly significant strategic move for us. We were the first international auction house to announce the expansion of our Asia-Pacific headquarters and have signed a ten-year contract with The Henderson. Discussions about the project began as early as 2019, when we observed an ever-surging demand and client base in Asia-Pacific, both in our Asian and global salerooms. Following the official announcement of the move in July 2021, we have taken the lead in transforming the art ecosystem in Asia-Pacific.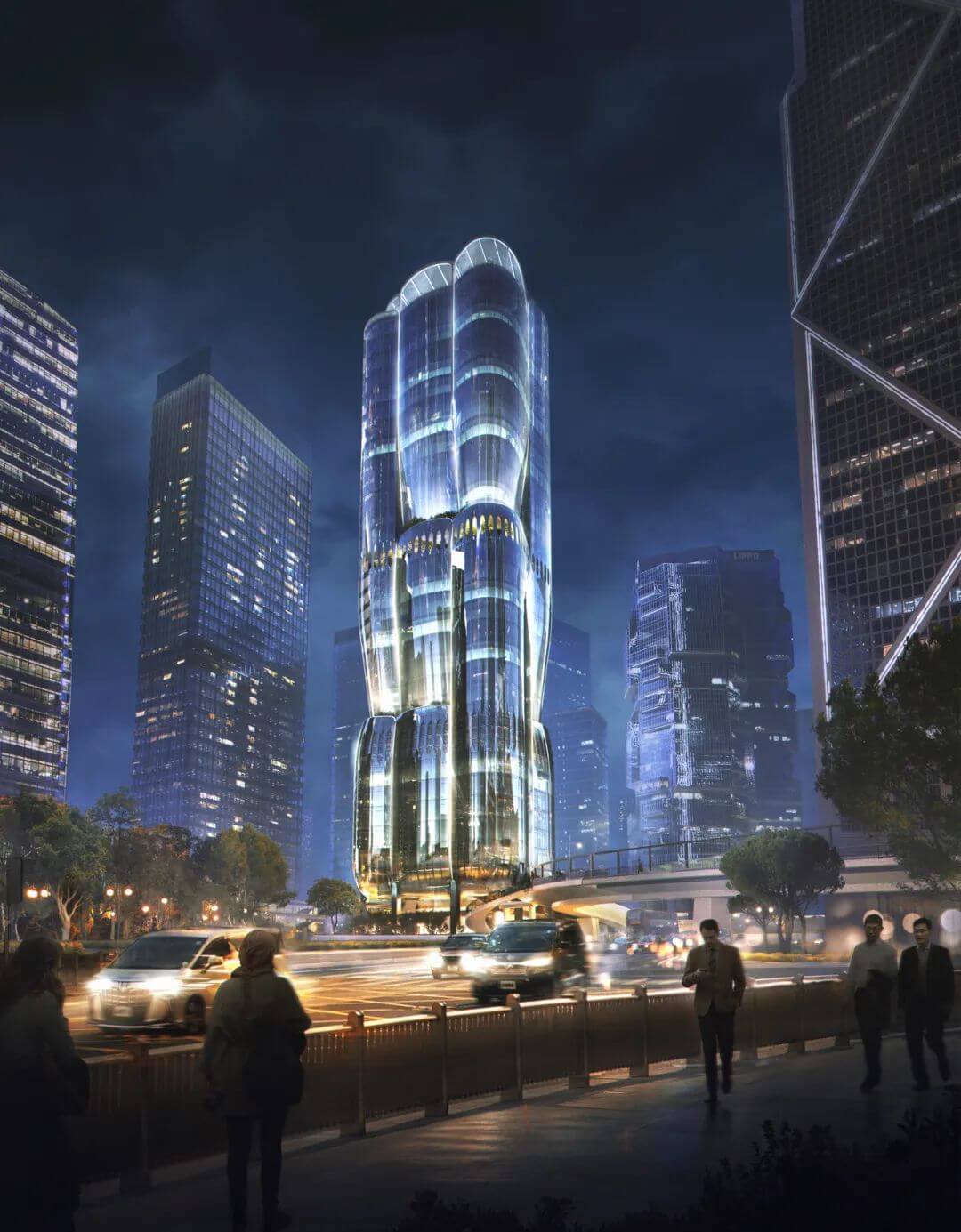 Spanning the 6th, 7th, 8th and 9th floors of The Henderson, our new Asia-Pacific headquarters boasts a total area of 50,000 square feet. This larger space will allow us to deliver an enhanced physical and digital experience to our clients. We are excited to announce that our year-round saleroom and gallery space will be open to the public in 2024. As a result, our new Asia-Pacific headquarters will bring about three significant changes.
1. Unique edge: More flexibility in time and space, and greater capacity for activities
Located in the heart of Hong Kong's Central Business District, our new space is a one-stop service hub with salerooms, gallery space and offices designed for optimal flexibility and creativity, offering a seamless and unified immersive experience for our clients. With this new space, we can double the capacity of our existing venues at Alexandra House and the Hong Kong Convention and Exhibition Centre (HKCEC), making it a global gathering place for art collectors. Starting 2024, our auctions, previously concentrated in two main seasons, can span over 25 weeks, giving us the opportunity to hold educational lectures, exhibitions and VIP events during the remaining 25 weeks. This new model will also allow us to introduce new categories in Asia and allow Christie's to be more innovative and creative, unrestricted by the current model of two main auction seasons per year.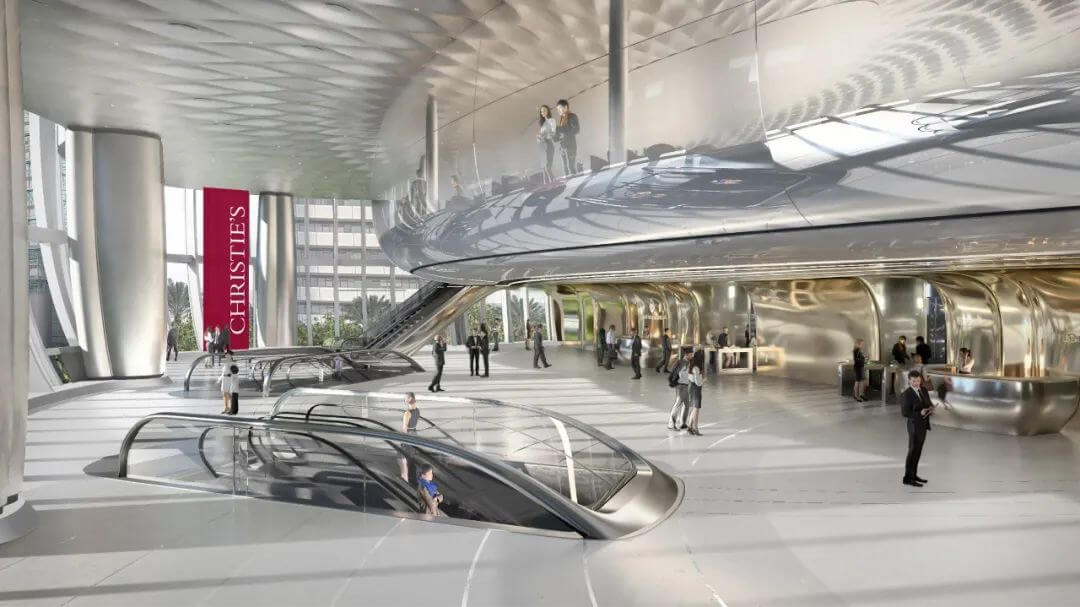 2. We are investing more in talent
We currently employ a staff of around 200 people in Hong Kong, and we plan to increase this number to 230-240 to meet the demands of our new year-round business model. This demonstrates our commitment to and confidence in Hong Kong as a significant art center in Asia.
3. A testament to Christie's commitment to sustainability
The Henderson, the building Christie's is moving into, has received a total of six green awards. We are also the first tenant to sign a Green MOU (Green Memorandum of Understanding) as part of our global practice of ESG partnership.
ArtPro: Hong Kong gradually relaxed the COVID-19 restrictions in 2022, but there were many uncertainties and difficulties. How has Christie's Hong Kong performed? What are the reasons for its achievements?
Francis Belin: Christie's global sales (auctions + private sales) hit a record high of US$8.4 billion in 2022. The auction sale-through rate by lot was 85%, an impressive result.
In particular, Christie's Asia-Pacific saleroom achieved HK$6.4 billion / US$833 million in 2022, making the third highest total to date (after HK$8.1 billion in 2021 and HK$6.95 billion in 2013). The Art & Luxury section saw 73 world auction records broken, demonstrating a continued demand and vibrancy from 2021.
29.09.64., 1964
Oil Canvas | 230 x 345 cm
Estimate HKD 220,000,000 - 280,000,000
USD 28,233,040 - 35,932,960
Price
HKD 278,000,000
USD 35,430,822
26 May 2022
Christie's Hong Kong
Artist Auction Records TOP 2
26 May 2022 Christie's Hong Kong Become the second highest price of artist
Artist Auction Records TOP 2
26 May 2022 Christie's Hong Kong Become the second highest price of artist
Artist Auction Records TOP 2
26 May 2022 Christie's Hong Kong Become the second highest price of artist
Artist Auction Records TOP 2
26 May 2022 Christie's Hong Kong Become the second highest price of artist
Artist Auction Records TOP 2
26 May 2022 Christie's Hong Kong Become the second highest price of artist
Christie's achieved impressive results in 2022, and Asia-Pacific buyers made a historic contribution globally, contributing $1.8 billion (26%) to our global auction sales, which is the highest since 2015. This represents a 10% increase over 2021 and a 40% increase over 2019.
In addition, Asia-Pacific buyers demonstrated significant buying power in salerooms outside of Hong Kong, with spending up 49%, including a 60% increase in New York, driven by the Microsoft co-founder Paul Allen's collection, which was described as "the biggest sale in auction history".
The art and luxury market rebounded in Asia, with the 20th/21st Century Art section achieving an annual auction total of HK$3.4 billion, the second-highest record for the category in Asia (the category totaled HK$4.3 billion in 2021). The luxury section also achieved an annual sale total of HK$2 billion in Asia for the second consecutive year.
Untitled, 1966
Oil Canvas | 278 x 199 cm
Estimate HKD 80,000,000 - 120,000,000
USD 10,195,920 - 15,293,880
Price
HKD 83,350,000
USD 10,622,874
30 Nov 2022
Christie's Hong Kong
ArtPro: In 2022, many of the key Christie's auctions saw participation from new Asian collectors, and the number of new and millennial collectors is growing rapidly. How does Christie's better serve and innovatively cater their tastes and preferences?
Francis Belin: Asia-Pacific collectors are an important driving force in global auctions across a range of categories. On one hand, Christie's continually seeks out works by world-renowned artists and up-and-coming artists to ensure the quality of our auctions. This includes representative works by important artists, as well as attractive prices for collectors. On the other hand, over the past three years during the pandemic, Christie's has actively explored new areas and online platforms, providing a convenient and innovative experience for younger collectors who are familiar with the internet. Christie's has benefited a lot from platforms such as Douyin and Xiaohongshu.
1. Millennial buying in Asia-Pacific accelerated in 2022
APAC Millennial buyers accounted for 62% of Christie's global millennial spending, and over 40% of new buyers in the Asia-Pacific region were millennials. Not only do these buyers have strong buying power, but they also collect across categories, with a level of aspiration and a forward-looking vision. Their collecting interests are becoming increasingly diverse.
2. APAC new buyer base continued to grow in 2022
New buyers from the Asia-Pacific region accounted for approximately 30% of new buyers in global auctions, and contributed about 34% by share. They displayed a strong interest in both Classical and Asian Art. Compared with 2021, there was a 167% increase in APAC new buyers in the Classical Art section, showing a strong desire for masterpieces. In the Asian Art section, there was a 13% increase in APAC new buyers for Chinese Calligraphy and Painting, and a 5% increase for Chinese Porcelain and Fine Arts.
3. China is the number one business contributor among APAC new buyers
Mainland China is the number one business contributor among APAC new buyers, accounting for 13% of the total value. In terms of age, new buyers from China are also younger, with 60% being millennials. The rise of younger collectors can also be seen from auction data across different art categories, where their interest and buying power in Asian and Classical Art have continued to grow in 2022.
ArtPro: As Hong Kong is one of the most important key art hubs in the world, how does Christie's plan to further promote Chinese modern and contemporary art? In the next three years, which Chinese contemporary artists do you think will have the greatest market potential?
Francis Belin: We have always been committed to promoting the works of Asian artists; and when curating or planning an auction, we select works based on the tastes and preferences of Asian collectors. To meet the diverse interests of collectors, we have been paying attention to highly sought-after contemporary works by overseas artists. When works by Eastern and Western artists interact, I feel that there are both cultural resonances and differences between the two cultures.
Our team of experts in this area is constantly growing, and with the addition of Evelyn Lin, we aim to improve the Chinese Contemporary Art section. In the past three years, we have faced challenges due to the pandemic, as some works by Chinese contemporary artists sold in Hong Kong or abroad could not be exhibited in the mainland. However, in the upcoming Hong Kong Spring Auction at the end of May, we expect to see more works by Chinese contemporary artists in both the evening and day sales. At the same time, the market demand for works by emerging artists has increased as wealth has grown. Over the past year or two, the market for artists born in the 1970s and 1980s has gradually matured, and we will steadily present the works of outstanding artists from this generation. Artists born after the 1990s are still young, but we will closely follow their work and growth.
ArtPro: What are your expectations for the upcoming Spring Sales? Any goals to achieve in 2023? Any surprises for us?
Francis Belin: As the world gradually reopens, we remain cautiously optimistic and have been expanding our activities, including a number of exciting plans for mainland China that we would like to share with you.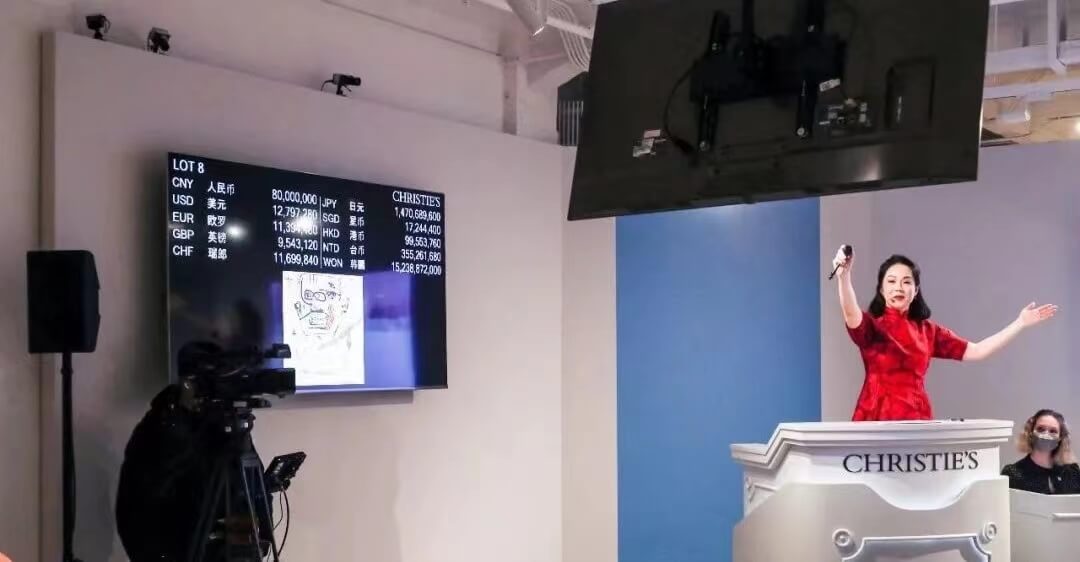 In 2013, Christie's became the first and only international auction house licensed to independently hold auctions in mainland China (Shanghai). This year marks the 10th anniversary of Christie's auctions in Shanghai; and in September, we will celebrate this milestone with a series of events and auctions.
La Femme Au Collier, 1908
Oil Canvas | 100.3 x 81.3 cm
Estimate CNY 19,500,000 - 32,000,000
USD 3,010,741 - 4,940,704
Price
CNY 23,160,000
USD 3,414,803
1 Mar 2022
Christie's Shanghai
Last year in March, following our relocation in Shanghai, we held our first live auction via a link to London since the pandemic, and achieved a total of RMB 222 million. The sale included the first-ever sale in China of Kees van Dongen's painting "La femme au collier" (Woman with a Necklace), created before 1949, which sold for RMB 23.16 million, a remarkable achievement.
This year, Christie's will continue to innovate, with overseas previews in Beijing and Shanghai in the first half of the year, and with client outreach in Shenzhen and Hangzhou. We look forward to the continued support of art collectors and art enthusiasts, and hope that you will join us in celebrating our tenth anniversary auction.
For more updates on the 2023 art market, please stay tuned to ArtPro.