yy combines oriental meditation and social concern to realize dialogue with sentient beings, "Cai Wanlin's Art World" academic dialogue held in Today Art Museum
1 Mar 2023, 13:02
From December 17, 2022 to March 3, 2023, "Cai Wanlin: Ethereal and Solace" solo exhibition will be exhibited in Hall 2 of Today Art Museum. He has created nearly 60 works including oil paintings, sculptures and large-scale public installations. These works of different media and sizes make the "yy" as an emotional carrier not only limited to the two-dimensional plane, but also integrated into the real situation, encouraging the audience to have an interactive dialogue with the images in the painting.
At 3:00 pm on February 26, 2023, "Cai Wanlin's Art World" academic dialogue was held at the exhibition site of Hall 2 of Today Art Museum. This event was chosen to be held at the end of the exhibition. On the one hand, it summarized the success of this exhibition, and on the other hand, it also inspired the artist Cai Wanlin's next artistic creation.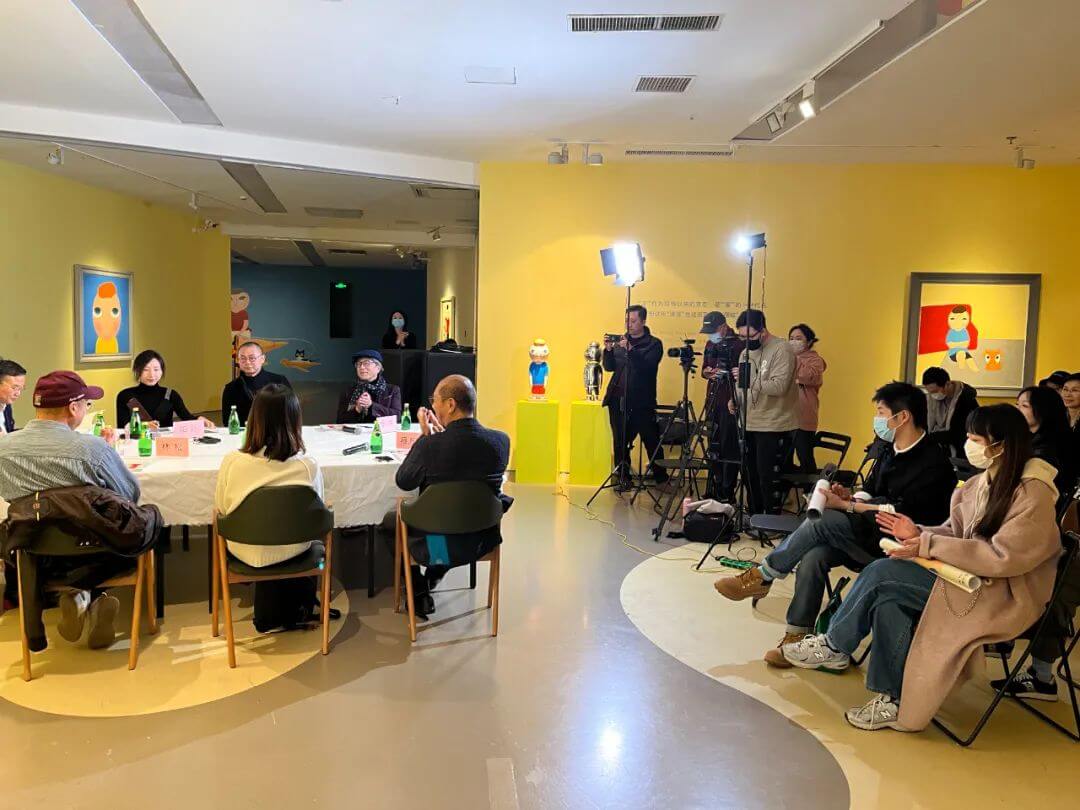 This Dialogue is hosted by Deputy Director of Today Art Museum, curator of this exhibition Exhibitor Yan Yan hosts, Peng Feng, dean and professor of the School of Art, Peking University, famous curator; Doctor of theory, Yang Shuo, visiting scholar at the University of Leicester, UK; Senior media person, former editor-in-chief of Artron Art Network, Chen Yiming; Artist Hua Qing;Lin Song, Art Consultant of Modern Business Department of Beijing Rongbao Auction, Deputy Secretary-General of Beijing Gallery Association; Art Critic, Lecturer of Beijing International Studies University, Doctor of Philosophy of Art Department of Peking University, Zhou Wanjing >Attended the event with artist Cai Wanlin.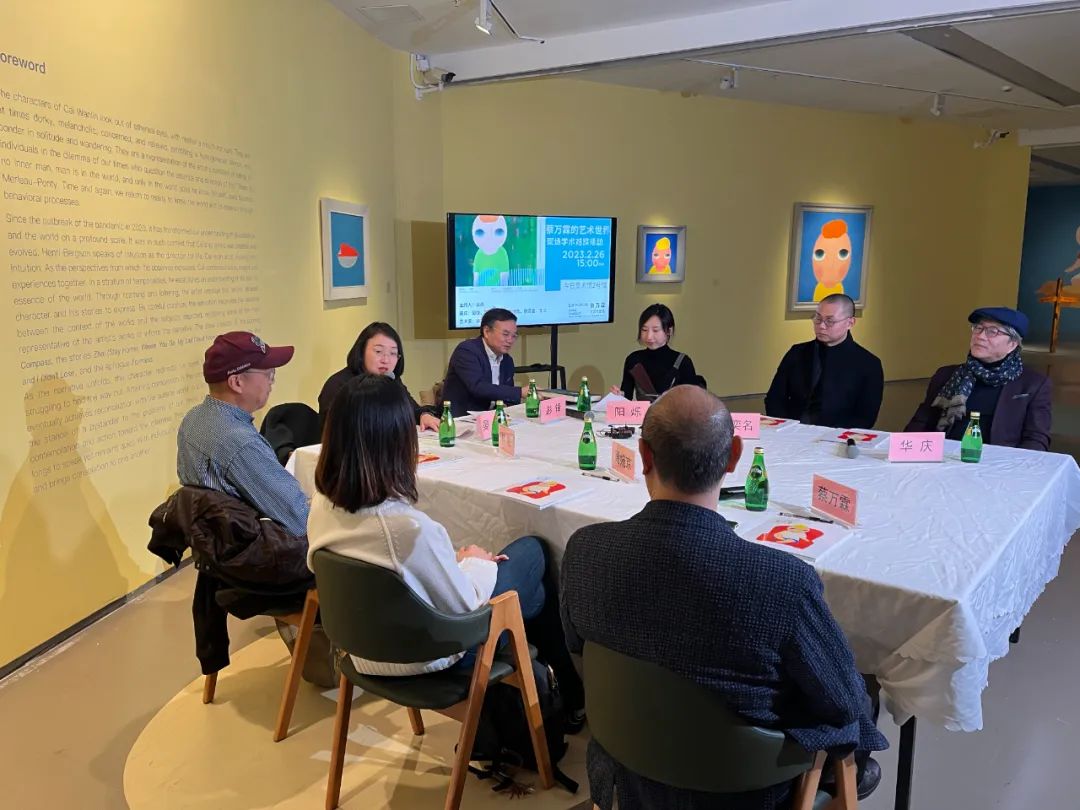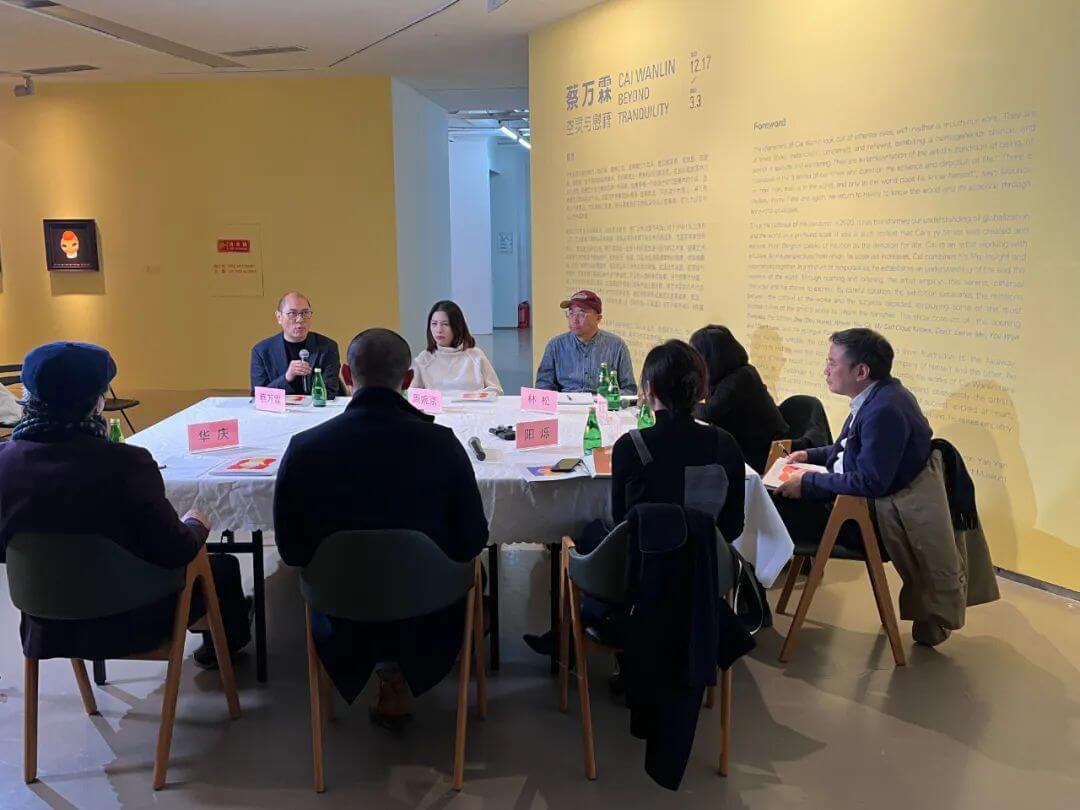 The host of the event, Yan Yan, deputy curator of Today Art Museum and curator of this exhibition, first introduced the guests who participated in the dialogue, and then The introduction said, "Our curatorial ideas for this exhibition are based on the reading of the artist's creation, and we hope to explore some problems that the artist may not have noticed in his subconscious during the creative process, and present them through the exhibition. On the one hand, the exhibition focuses on a person's situation and actions, and on the other hand, it is an aspect of the issue of love and reconciliation. Then, the representative works of the artist are selected to form the narrative structure of the entire exhibition." If Cai Wanlin in creation is If he is a "player" of color and image, he also encourages the audience who enter the exhibition hall to become a "player" of his exhibition, watch, participate, explore, and empathize. What new cognitions and feelings did the guests have after visiting the exhibition? Let's see what they say.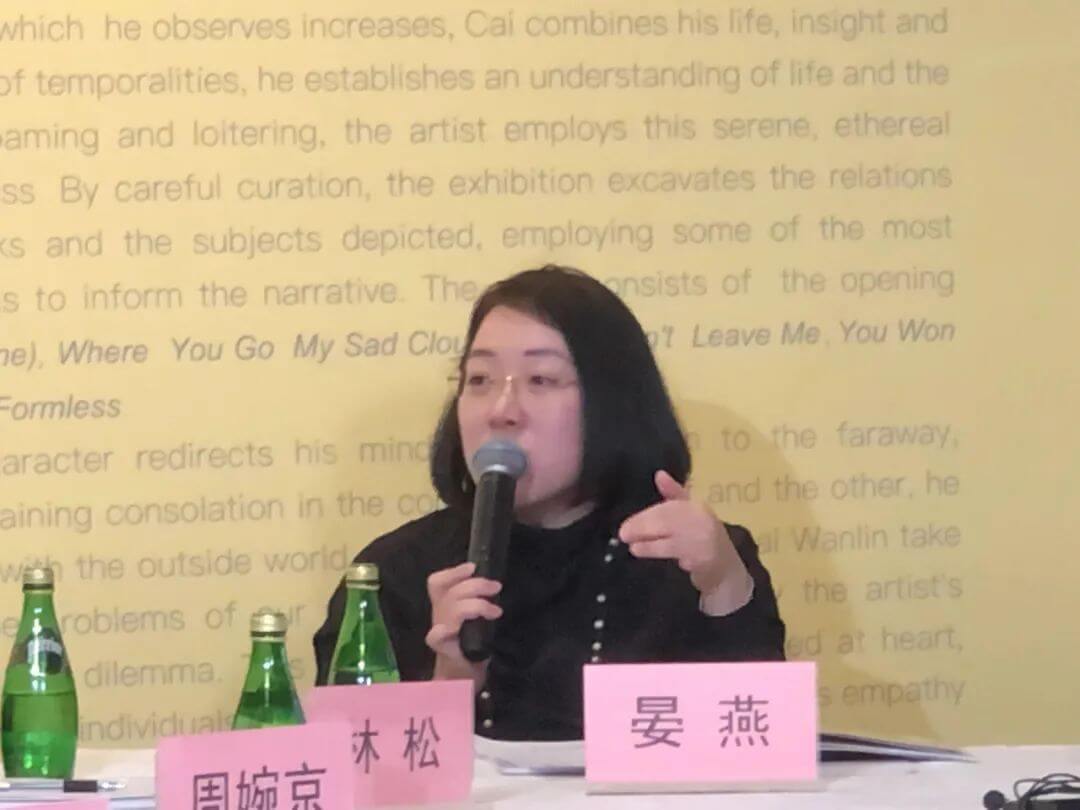 Let yy become a symbol of Chinese contemporary art images
Today, how to define a successful artist is what we often do as art theorists Questions to think about. In terms of image style, today is indeed basically exhausted. I found that one of the ingenious things about Mr. Cai is that his schema is that he tells his own story in a narrative way, so as to express his feelings and thoughts about the world. We know that after the so-called contemporary art of the 20th century, this has largely been removed. At present, the behavior of artists still expressing their feelings is often accused of being sentimental or narcissistic, but in Teacher Cai's works, these problems are very different. So when I saw Teacher Cai's works for the first time, I was particularly impressed.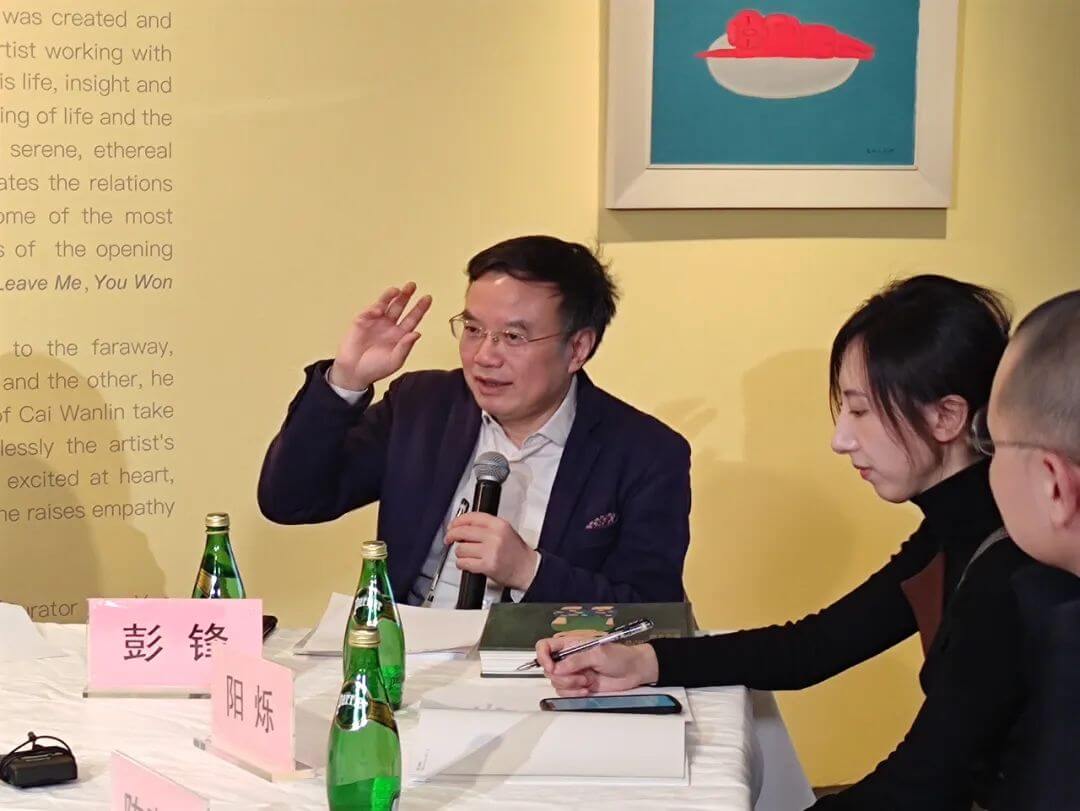 Teacher Cai took a very strange road . For him, it is not important to make a new symbol or image, but how the symbol of this image can express his thoughts and feelings about the world more effectively is more important. He didn't make it more complicated like expressionism, which is consistent with today's image-turned era. From the perspective of surreal pop art, I think Teacher Cai can further refine yy and make it a symbol of himself, making him particularly simple and more violent. Then through the constant repetition of such an image, let it show value, and then continue to enlarge, this is a strategy. The images created by Teacher Cai can be accepted by the public, I think it provides us with a particularly good case. Therefore, there is actually no rule to follow for the success of an artist. The most interesting thing about art is that it often surprises people.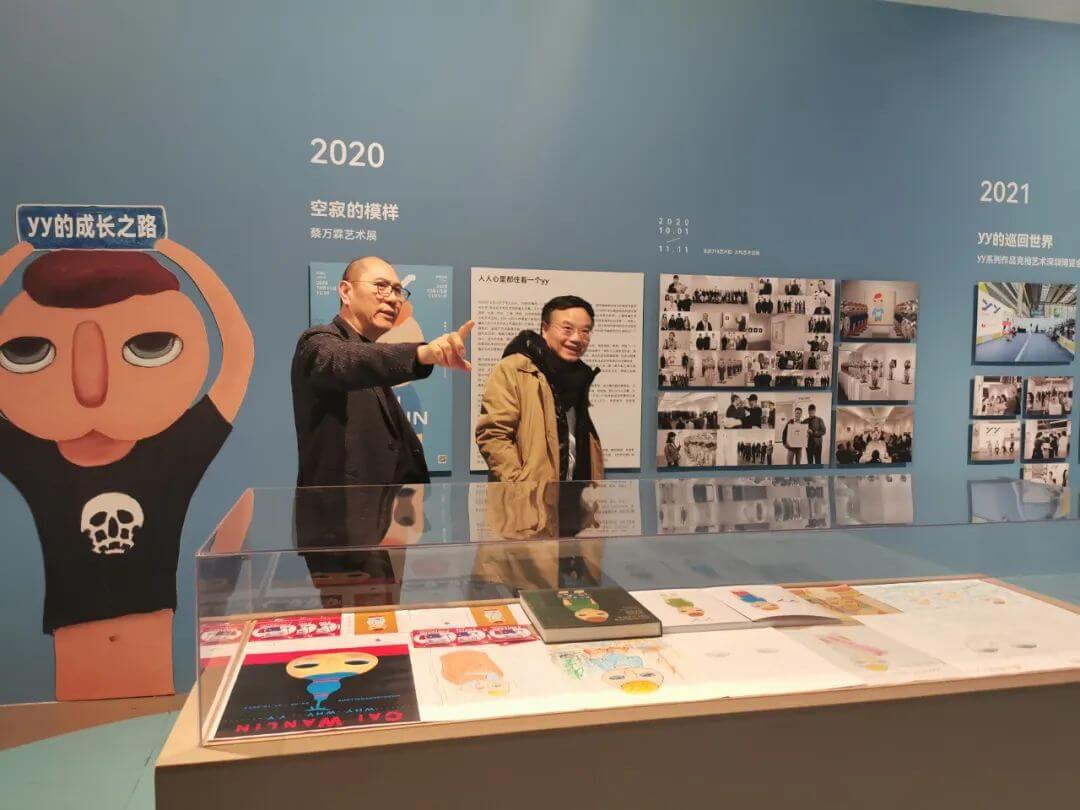 We have seen more and more works of Mr. Cai today, And more and more mature. The reason for this is that he does not regard creation as a simple image and production, leaving himself a large space for self-expression and free creation. But without being expressionist, without being cynical, he deftly walks in a middle ground. And this is an automatic creative process, so in a sense, the biggest condition for a successful artist is to dare to face the true self.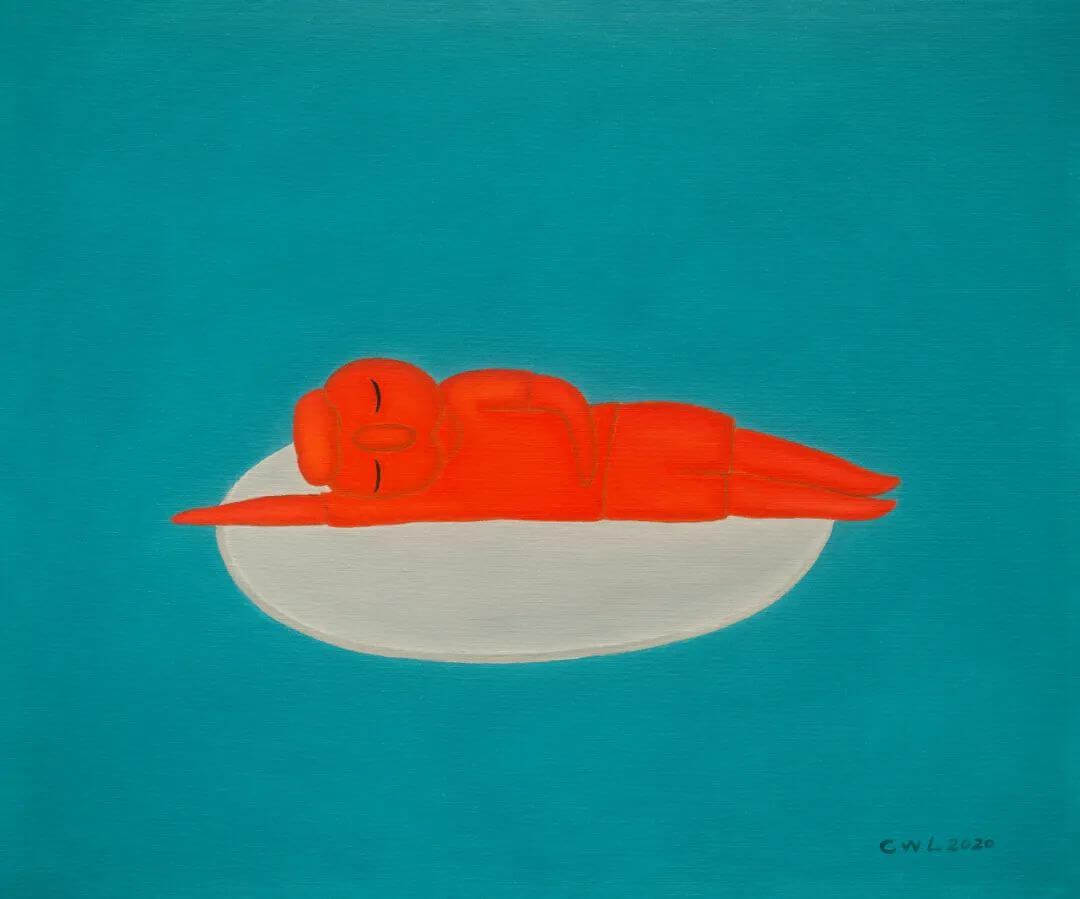 We hope that the yy image created by Mr. Cai, Can be promoted from China to the world! In fact, our art world has not yet created Chinese images for the world. If symbols like ours can go abroad and be accepted by everyone, let foreigners learn more about the social outlook of contemporary China through the understanding of Chinese contemporary art images created by Chinese artists. The state of our lives and culture as a whole. So I heard that Mr. Cai is very happy to have an exhibition in Europe. I saw a Chinese artist who has made contributions to the contemporary art world and contemporary cultural circles. I also hope that Mr. Cai's yy images can go further and further!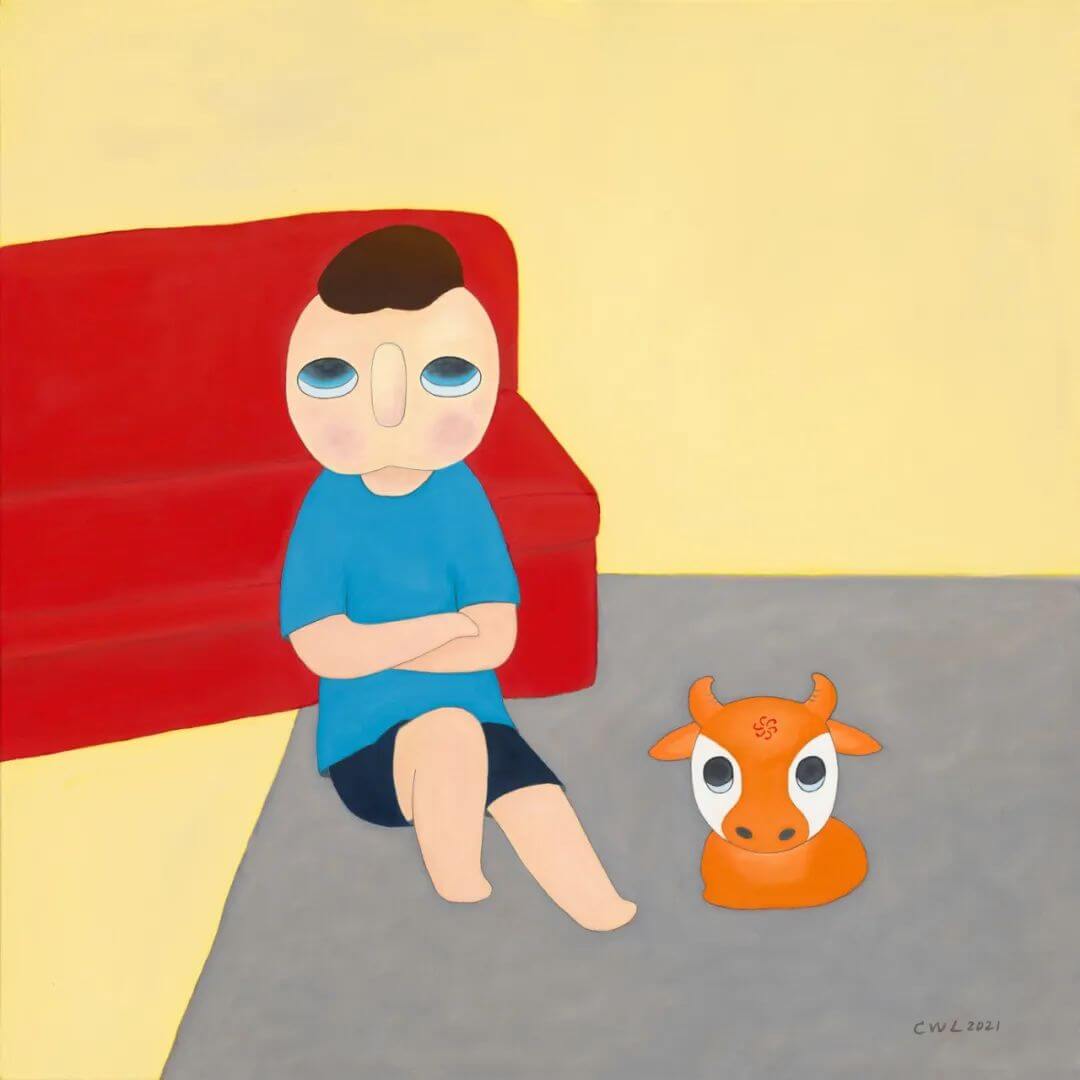 Sincere emotions and sincere life responses
In fact, Mr. Cai was originally a collector of our gallery, and now he has changed his identity to become an artist. In fact, he himself is an art student. He discarded many complicated identities and commercial colors, returned to himself, and found a dream in his heart. This is actually a relatively returning process. He intervened in art in this capacity, and in the end he himself had an inseparable relationship with art throughout his life.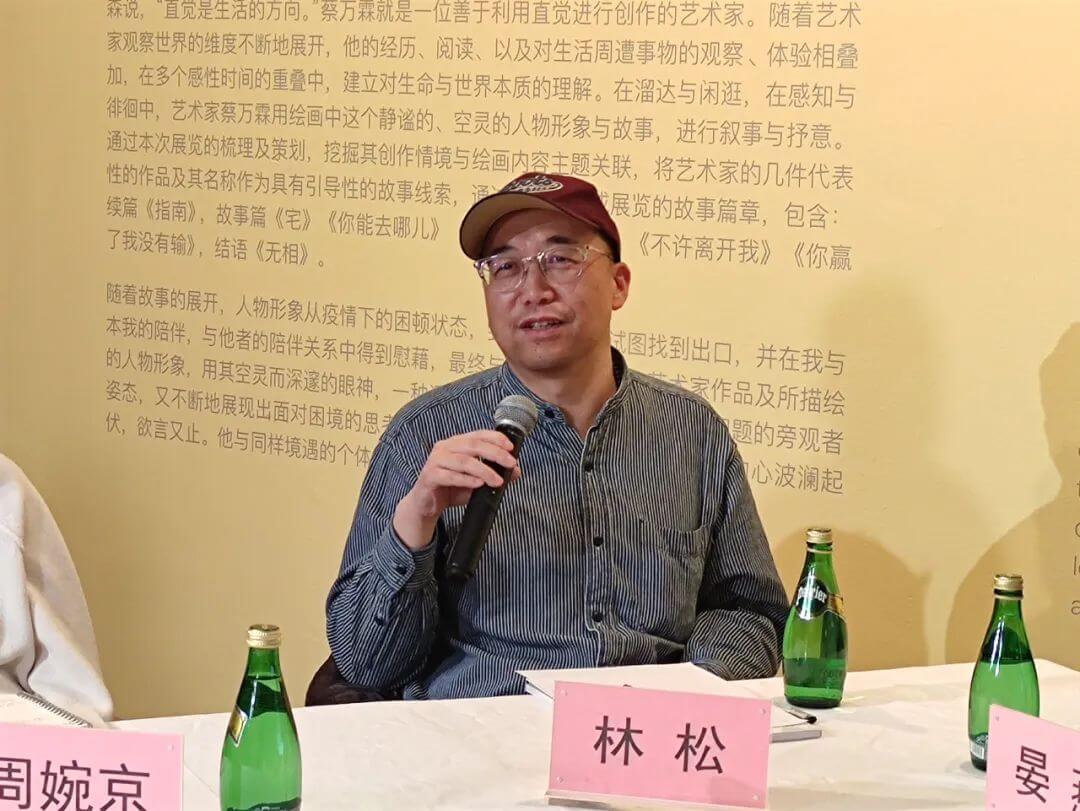 Teacher Cai was in 798 before The nearly 3,000-square-meter space of Times Space is overcrowded with solo exhibitions. I found that people of different ages, countries, and identities will like his works. I think this is not a question of artistic style, it is a very sincere emotional and life response. Teacher Peng also said just now that he is very real and straightforward. In addition to being related to his life experience, it may also be related to his practice. He can simplify many complicated things and realize a process of simplicity.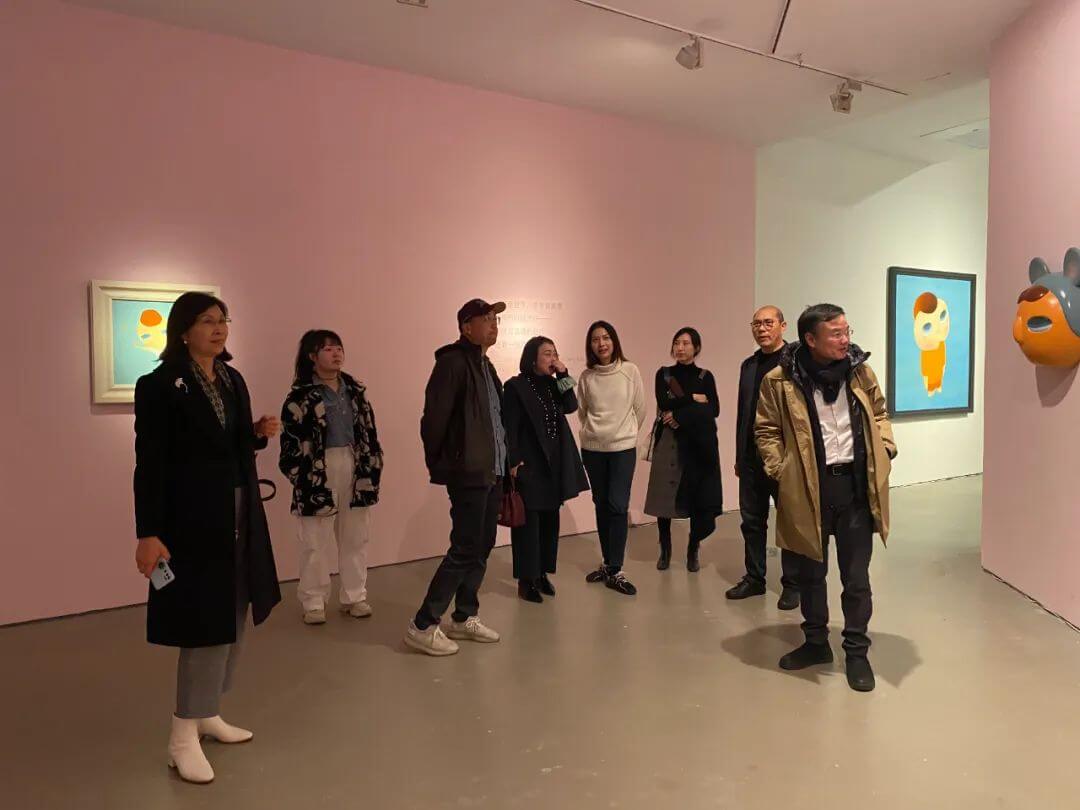 Ms. Cai broke the classic model and space, and the traditional way of looking up with a sense of distance Restraint, on the one hand, is because of Teacher Cai's sincerity in facing life from the inside, and from the outside, I think it is also a means to enter the current way of life and communication. Each of his exhibitions is not a closed system, but an open system. Every audience will be shocked by the volume of the exhibition after they come to see it. He uses this method to combine the feedback about the exhibition, no matter it is positive, negative or controversial. So I think he has been taking the middle route or the tentative and experimental road mentioned by Mr. Peng just now, which is in line with the current social background and real feelings.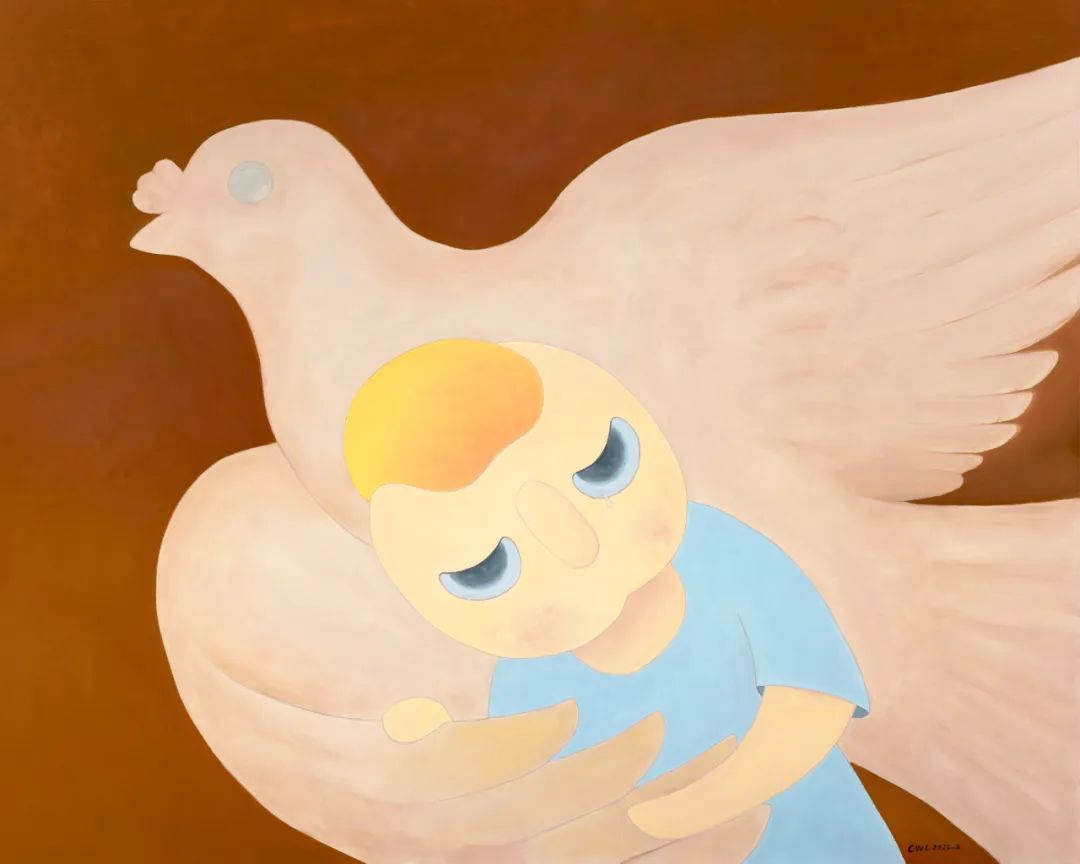 The exhibition at Today Art Museum has undergone relatively long preparations due to the epidemic period, but because of this, it took a long time to polish, I think the planning of this exhibition is very good, whether it is the exhibition line or the interactive interaction, it is actually done by Mr. Cai and the curator Exhibitor Yan Yan jointly completed it. This exhibition is another creation, and the space where the paintings are presented forms another field, which further enriches your understanding and sorting out of Teacher Cai's works.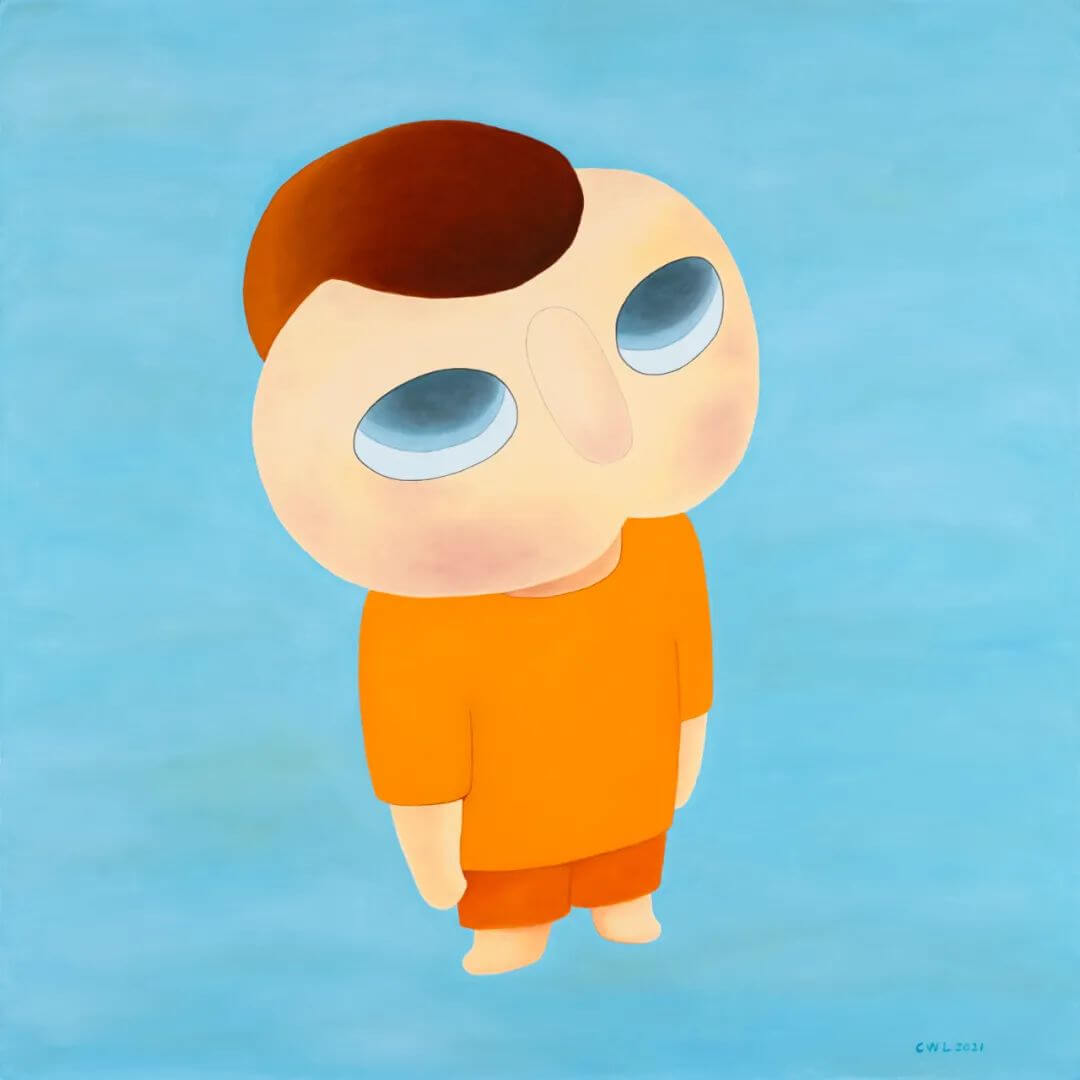 The artist himself is very firm and strong
As Yan Guan said just now, he felt that Teacher Cai's painting might be partially influenced by Yoshitomo Nara, and they all agreed I chose a cartoon image to express my heart, but they must be different. First of all, each artist has a different personality. Teacher Cai chose to use her own image to express herself and be her spokesperson. On the one hand, this shows that the artist's heart is very firm and strong. On the other hand, I think using his own image to express his heart and his great love for himself is the expression of Zen practice.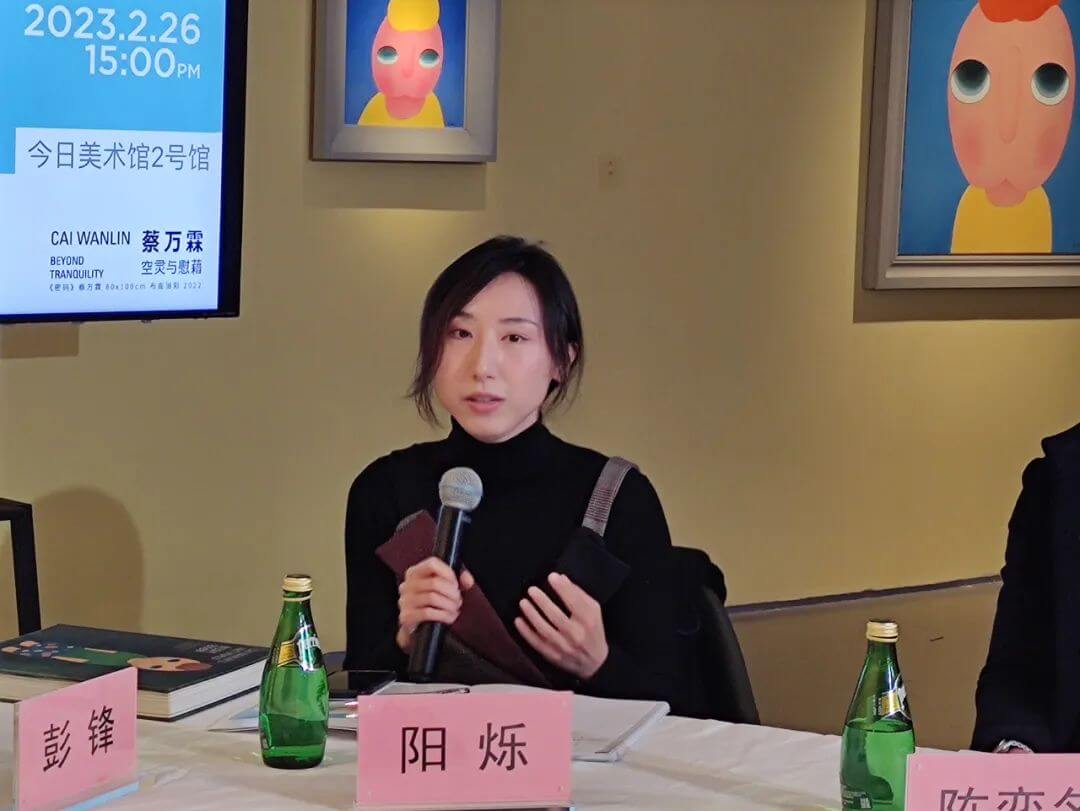 English content is provided by Google Translate, all subject to Google Translate disclaimer terms.