Joan Miro | Auction Market Personal Report
Spanish artist Joan Miro is a leading figure in Western art market. Before 2018, he has been an icon of surrealist artists, whose unconstrained imagination has made him one of the most interesting artists of surrealism. Although in 2019 and 2020 he was surpassed by Rene Magritte in terms of total turnover, it does not change his position in the surrealist artists and the popularity on market should not be ignored.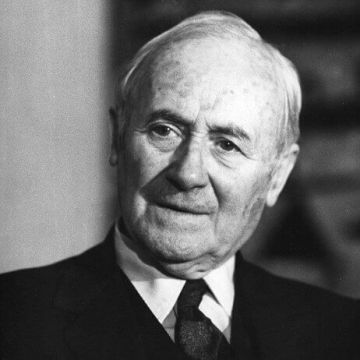 Part I. Joan Miro Market Observation
The highest priced work of Miro so far is Blue Star. The work has been sold with USD $36.62 million in June 2012 at Sotheby's London, and it's the most expensive surrealist painting ever sold. This piece belongs to Miro's Constellations series where he developed a unique poetic abstract form. Most of the works in this series have been collected by important international art institutions such as the National Museum of Modern Art in Paris, The Tate Modern Museum in London and the Metropolitan Museum of Art in New York. Which turnover at this time is three times higher than the transaction price when the last time it was auctioned at 2007.
In July 2020, his another work Femme Au Chapeau Rouge was created in the same year as Blue Star. This is the first time that this piece has reappeared at auction since 1966. After fierce competition, it was finally sold for USD $27.52 million, and became the highest priced lot in Europe during the season. At the same time, it is ranked as Top3 on the artist's personal list.
Since 2000, Miro's annual turnover has fluctuated slightly, but it has been continuously rising. In the past two decades, its price index has achieved substantial and stable growth from 1 to 5.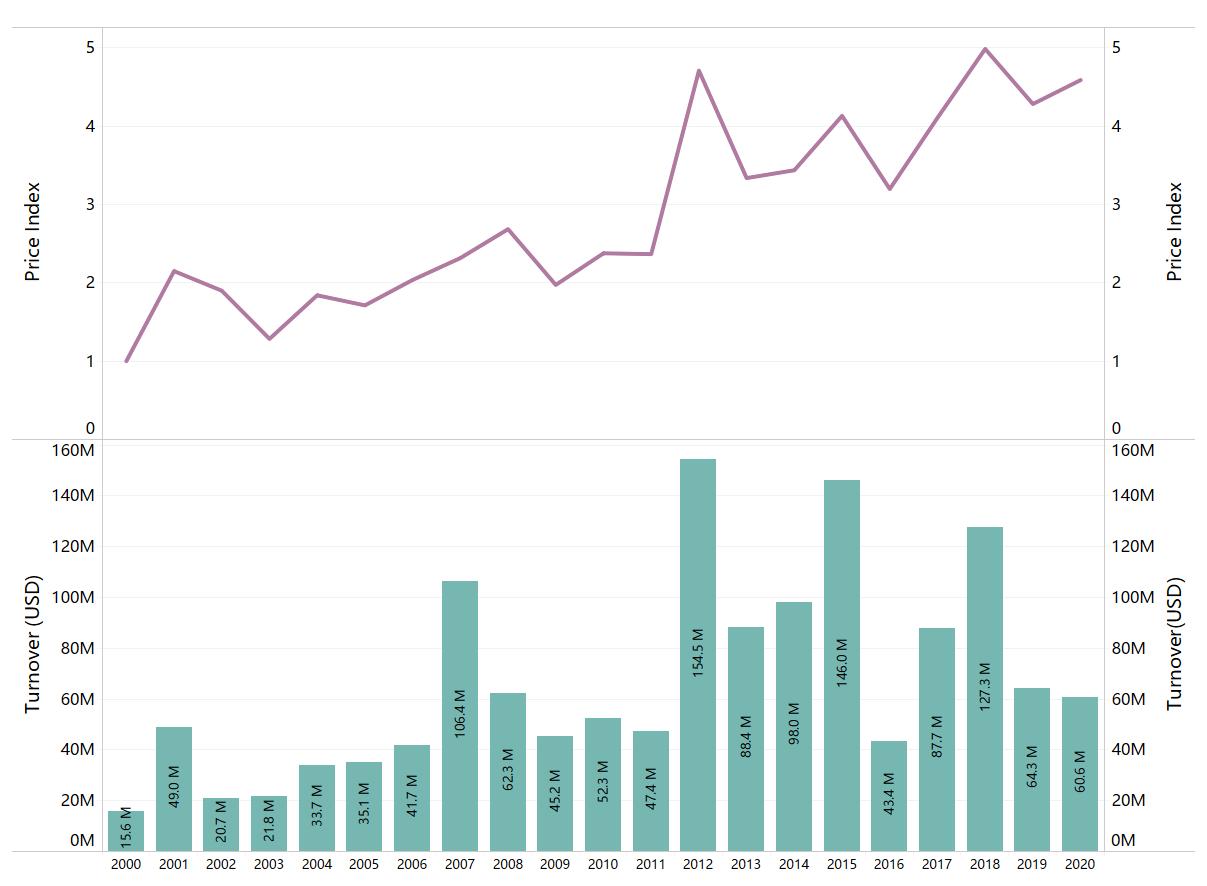 2000-2020 Price Index & Turnover of Joan Miro
Miro's turnover ranking in global-wide has been volatile and has fluctuated significantly in recent years. But his average remained stable within first 20, as one of the most popular surrealist artist his has always among the bests.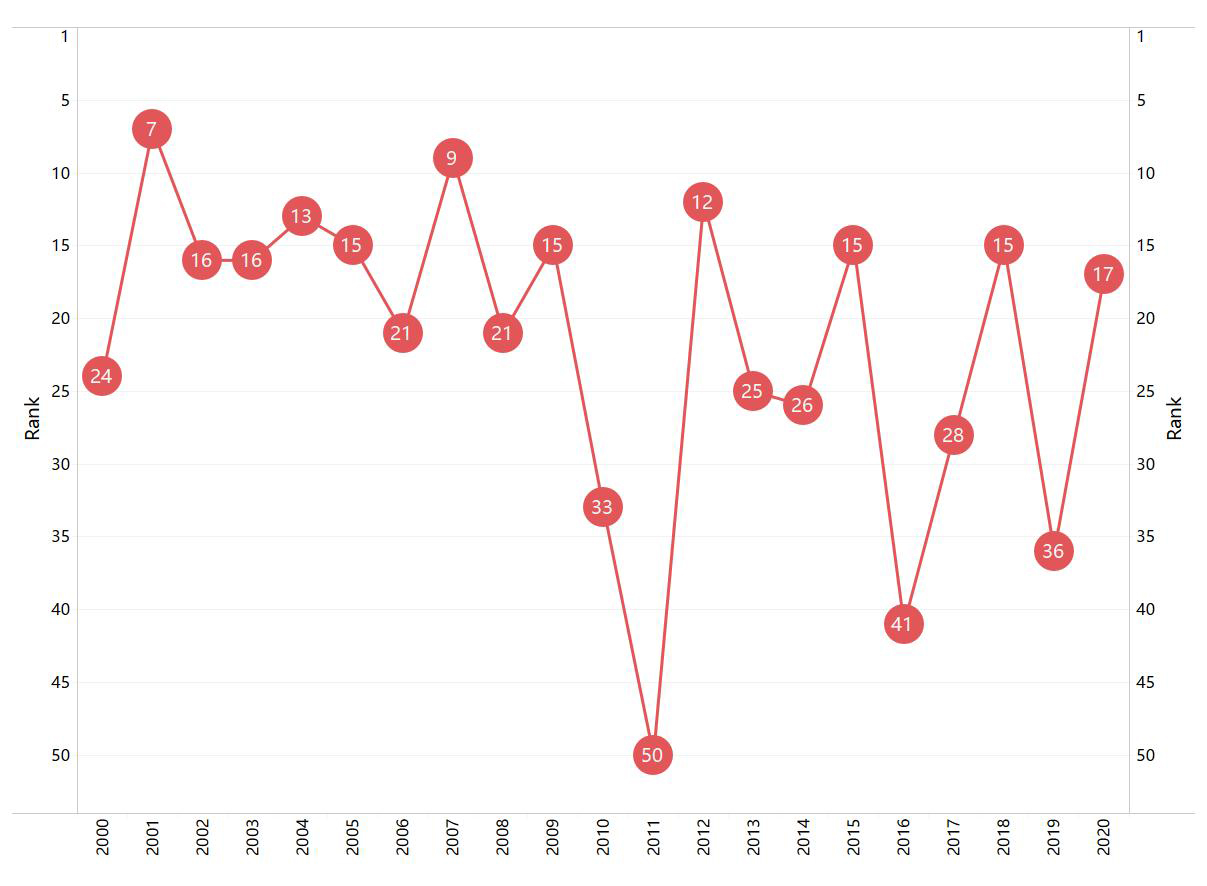 Joan Miro's ranking by turnover in global-wide
Miro as a veteran of the European artists whose auction market field are concentrated at the Americas and Europe, his turnover in this two regions are almost evenly divided. In the Asian area, Miro's turnover and a lots volume are insignificant. There are very few auctions in Hong Kong and Mainland China, the main sales comes from in Japan.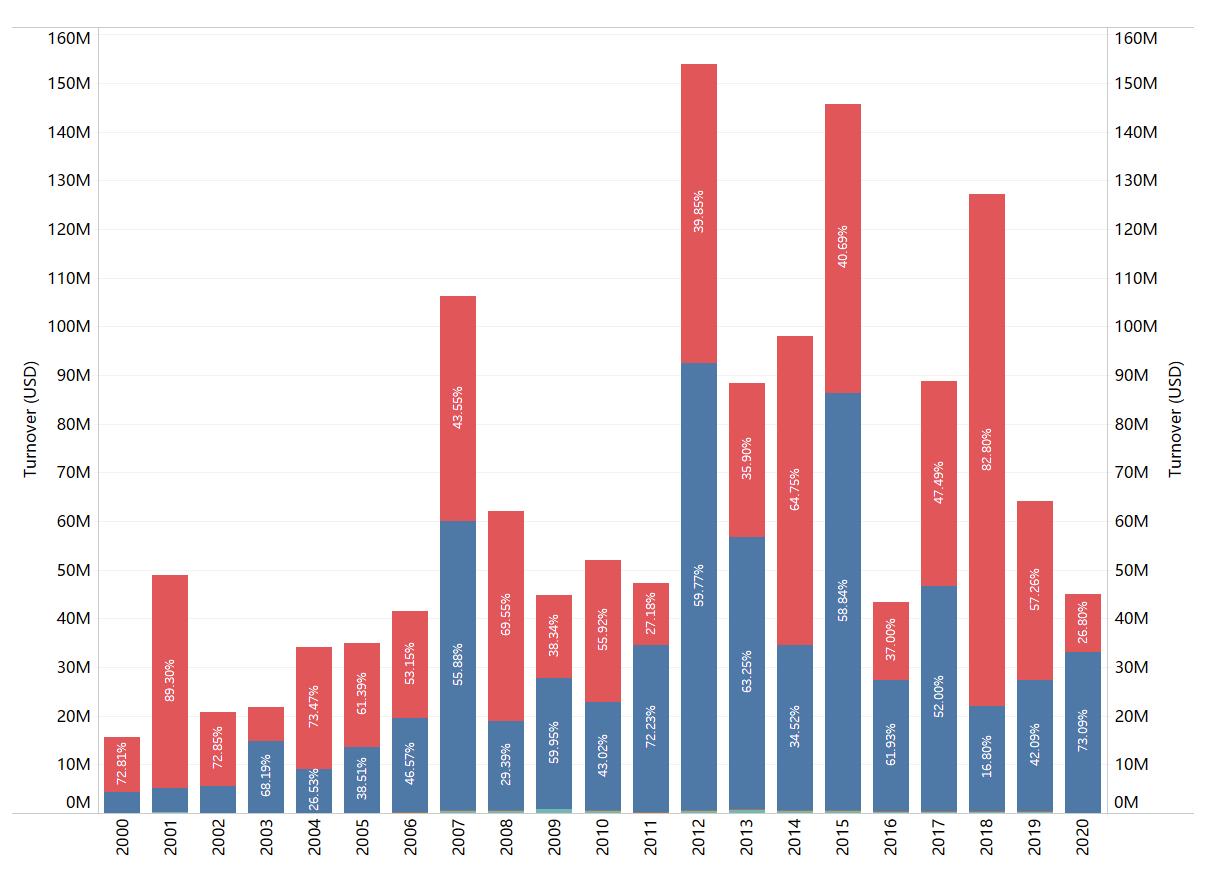 2000-2020 Joan Miro's auction market location distribution
Part II. Data Analysis of Each Stages in Joan Miro's Career
Miro had many identities, including painter, sculptor, ceramist and printmaker, etc. He has tried almost all art-related forms. His works are highly recognizable, like children's graffiti with a sense of humor. He loves nature and likes to arrange the objects of interest in a simplified and imaginative way to create his own artistic symbols. This radical and creative style played a key role in the development of Surrealism and has influenced many artists of later generation.
Miro's art career can be divided into five periods:
Exploration Period before 1919
The Style Formation Period between1919 and1934, during which he visited Paris and the Netherlands and joined Surrealism movement.
Seclusion Period between 1935 and 1941, he lived in reclusion to avoid World War II and created the most famous Constellation series.
Abstraction Period between 1942 and 1960, during this time he experimented with minimal lines and blocks of colors, and began making ceramics, sculptures and prints.
Orientalism Period between 1961 and1983, the painting style of Miro became more even more abstract due to the influence by Japanese Orientalism.
Looking back at Miro's works in these periods, each stage has its own features. The works from Orientalist Period have the highest turnover, followed by the Abstraction Period. Then Style Formation Period which has most works priced over 5 million dollar, and finally the Seclusion Period and Exploration Period.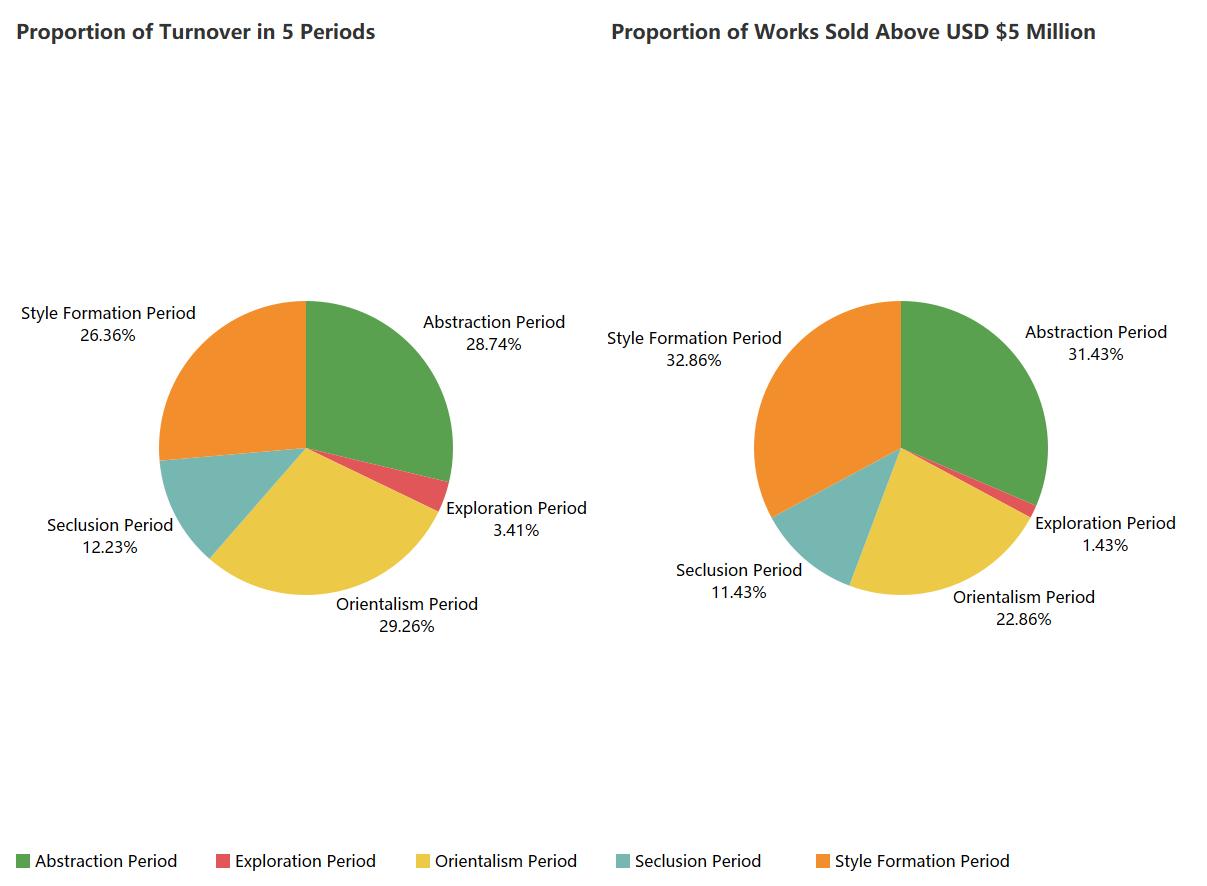 Proportion of Turnover in 5 Periods & Proportion of Works Sold Above USD $5 Million
In Miro's Top 20 list, works are concentrated in Style Formation Period and the Abstraction Period respectively. Which Style Formation Period has 12 works accounted and 7 pieces from Abstract Period. The last one is from Seclusion Period. Works from the other two periods did not appear on the list.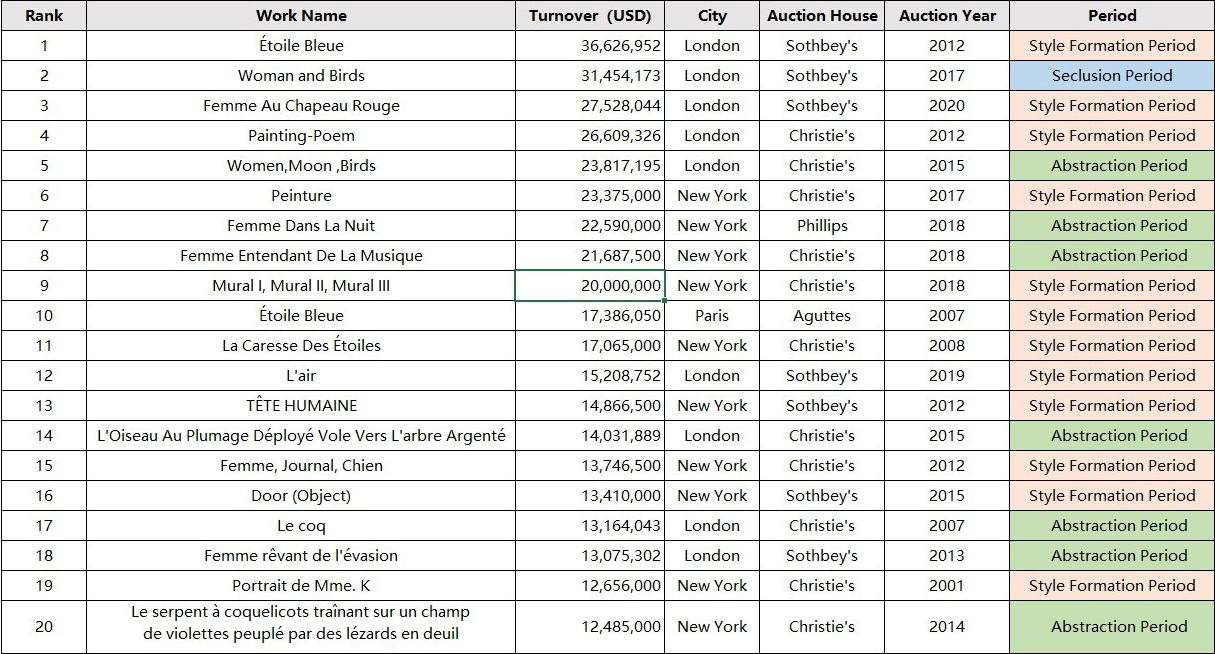 Joan Miro's' Top20
Now, Lets look at the style and representative pieces from each stage of Miro.
Part III. Introduction & Analysis of Joan Miro's Works From Five Different Periods
Exploration Period before 1919, mainly focusing on realistic paintings
Miro was born in a wealthy family of craftsmen in Barcelona in 1893. The natural scenery and traditional art of Catalonia has a deep influence on his creations. Although being opposed by his father, Miro entered the Academy of Fine Arts in 1907. Inspired by the vivid colors of Fauvism, his early paintings combined these characteristics with Romanesque Catalan style murals, and began to create works with personal style.
In 1918, Miro organized his first solo exhibition in Barcelona, which works showed brilliant colors and a special perspective of painting style. During this period, the main themes in his paintings were realistic still-lives, landscapes, portraits and nudes, with native Catalan characteristics.
1919-1934 Style Formation Period, joined surrealism and created a new visual language
During the First World War, Miro came into contact with the avant-garde ideas from Paris, and began living in Paris and Netherland in 1919 to find new inspiration. In 1924, he officially joined Surrealism. He combined poetry and visual images, to view the subjects with a new perspective, and created his own unique artistic language and imaginary world. By putting texts in paintings and draw them crookedly so that the texts become part of the picture. Miro likes to study insects, fishes, birds and other living beings in nature, then express them in the form of painting.
Poems and these images eventually become the symbols in his paintings. For Miro, any object is alive, which form is never abstract, it is always a symbol of something. An object, especially still life, shows not abstract shapes, but active concepts. In this conceptual world, all things have symbolic meaning. The dot can be the sun, asterisk represents the stars, ladder is the way to escape from the real world, and birds represent the longing for freedom.
1935-1941 Seclusion Period, return to Spain to avoid the war, focusing on the nature and poetries
Before the Spanish Civil War broke out in 1936, Miro had already noticed the unsettling political atmosphere and moved to Paris again with his family. However, the peaceful times didn't last long. Soon after World War II started, the exhausted Miro moved back to Spain and lived in Palma. Sick of politics and war, he isolated himself from the world. During this time, the subjects of Miro's creation were mostly the natural scenery that he loved, including stars, evening, birds, dew and dawn.
His most famous Constellations series (including Blue Star) are from this period. This group of works is full of symbolic colors and marks that look like a mysterious poem. No one can knows what he is talking about, but he touchy the softest part inside of the viewers with tenderness. His works are becoming more like children's graffiti, with bold strokes, simple bright colors, and vigorous structures, which seem to transform children's language into paintings. Although no one understands, they are still penetrating.
1942-1960 Abstraction Period, the pictures are more abstract and concise, began to experiment with other art forms such as ceramics and sculptures
During this time, Miro changed his previous painting style, using only simple curves or shapes to express. his paintings are becoming getting mature, lines and colors were simplified, sometimes there are only two or three colors in the whole painting. These flat figures and objects, imaginative shapes and limited colors create interesting also vigorous pictures.
In "Decoration Movement" in the early 20th century, the famous French designer Roland Attigas created a series of unique and bizarre pottery works, he also cooperated with some famous artists at that time. Miro first came into contact with the production and exploration of modern pottery was in his studio. Later, Miro was gradually attracted by the changeable, natural and mysterious qualities of clay, and started a large number of ceramic art creations. After 1952, he also began to experiment with other works such as sculpture and lithograph.
1961-1983 Orientalism Period, inspired by the Orientalism of Japan, ink and wash effects appeared on canvas
During this time, Miro's style became more abstract, and his works were mainly colored blocks and lines. After visiting Japan for the first time in September 1966, he grows profound interests on Japanese calligraphy, the expressive techniques of traditional paintings, and Zen philosophy. His later creations began to have an "Orientalist" style.
The works of this period are concise and powerful, with rough brushstrokes, and the pictures are full of vivid red, green, yellow and blue etc., that shows the expression of ink and wash. However, which contents have become abstract and difficult to understand, the painting style has begun to take on a rather different look. From this year until the following 17 years of his death, the oriental spirit has always existed in his paintings.
Miro has a creative career of nearly 80 years, he has gone through almost a century of roughness, and has experienced brokeaway from home, poverty and wars. None of this has infected the innocence part of his heart. He constantly breaks through himself, trying to use new language to construct the imaginary world. As one of the master surrealist painter of 20th Century like Picasso and Dali, Miro's works have a unique style that is difficult to imitate. According to research by experts, Miro's paintings are one of the most difficult to forge in the whole world. At first glance, they look like kid's drawings with a sense of childishness, but they are smooth and lively with careful consideration. Different from the primitive innocence of children, this ambiguous state between freedom and self-sufficiency is an irreproducible charm of Miro. For more artist personal reports, please contact ArtPro customer service.