Holly's International (HK) Spring Auctions 2022 will be held on 28 - 29 May
16 May 2022, 20:16
A glamorous feast of art masterpiece is making May a month of insightfulness and transformation. Joining international art fairs and auctions for blockbuster masterpieces such as Art Basel HK and Art Central's gathering in Hong Kong, we delightfully announce that the Holly's International (HK) Spring Auctions 2022 will be held at the Grand Hyatt Hong Kong on 28 - 29 May. Fostering the synergy of the grand events of Asian Arts as well as the revitalisation of the market, Holly's International's vision is to bring advancement in excellent services and brand new experiences to connoisseur and customers around the globe.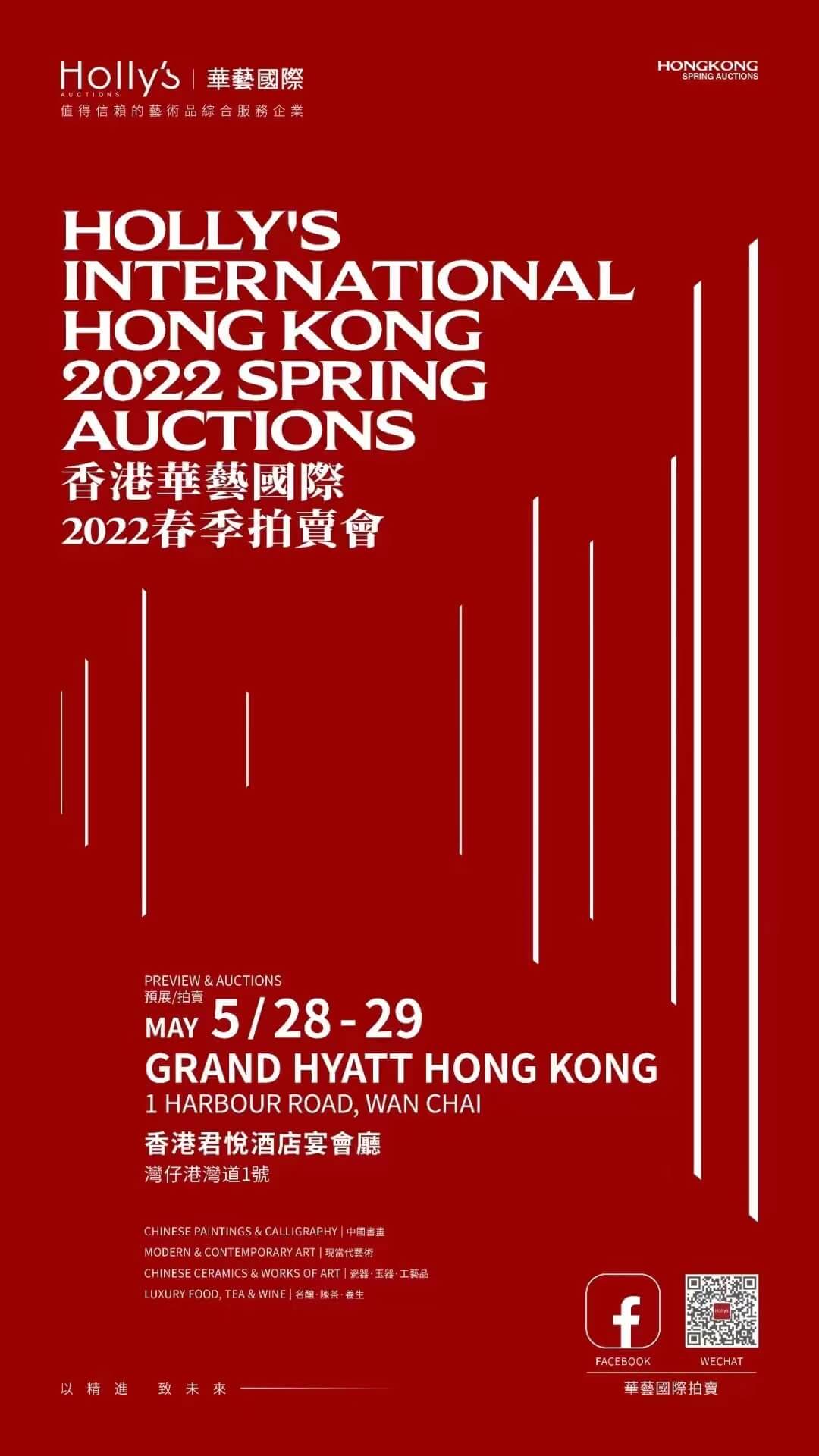 In 2022, Holly's International will restart its journey with the differentiated positioning between "Beijing, Guangdong, Hong Kong and Shanghai". Alongside New York and London, as one of the world's three key cities of art auctions and exchanges, Hong Kong always catches the eye of many connoisseur and art enthusiasts. Since Holly's International's stationing in Hong Kong at the end of 2018, we have been proactively growing as an international hub and successfully held a series of spring and autumn auctions. Further, we are so grateful to have presented several splendid exhibitions and activities in SPACE229, which has widely received continuous support and encouragement from various parties.
A new journey is built from sincere preparation. In this special period, we hope to convey warmth and comfort through art. Together we will reunite and explore the world of art with infinite possibility and imagination in Hong Kong this summer.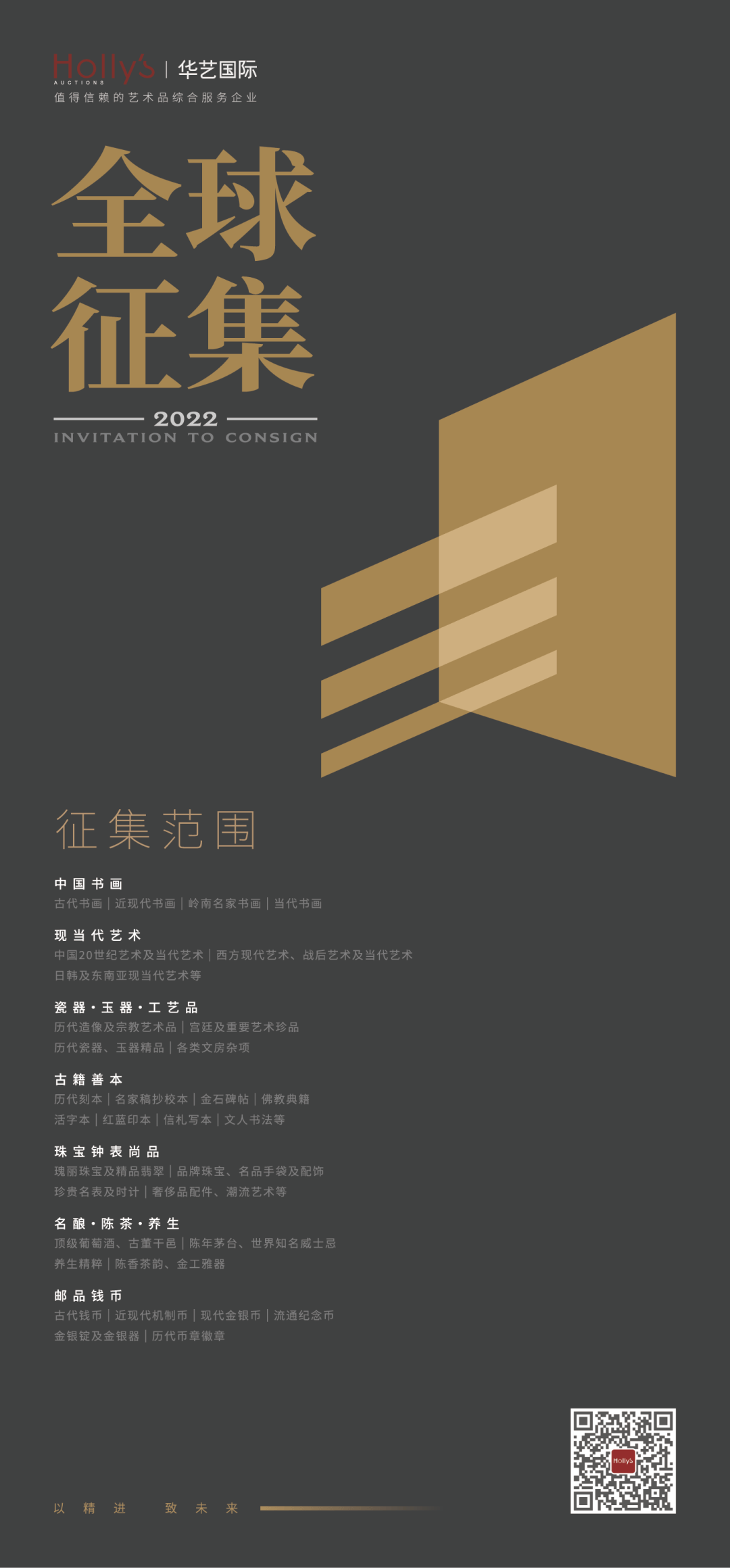 Holly's International (Hong Kong) 2022 Spring Auctions
Preview & Auctions: May 28 - 29
Grand Hyatt Hong Kong (1 Harbour Road, Wan Chai)
Chinese Paintings & Calligraphy
Modern & Contemporary Art
Chinese Ceramics & Works of Art
Luxury Food, Tea & Wine
For more exciting information about the 2022 art market, please follow ArtPro.