Sotheby's will present five works by Claude Monet at a total estimate of $50 million
24 Jan 2022, 15:00
March 2, 2022
Modern & Contemporary Evening Auction in London,
Sotheby's will present five classic works by Claude Monet, outlining the artist's tumultuous journey from Impressionism to Abstraction.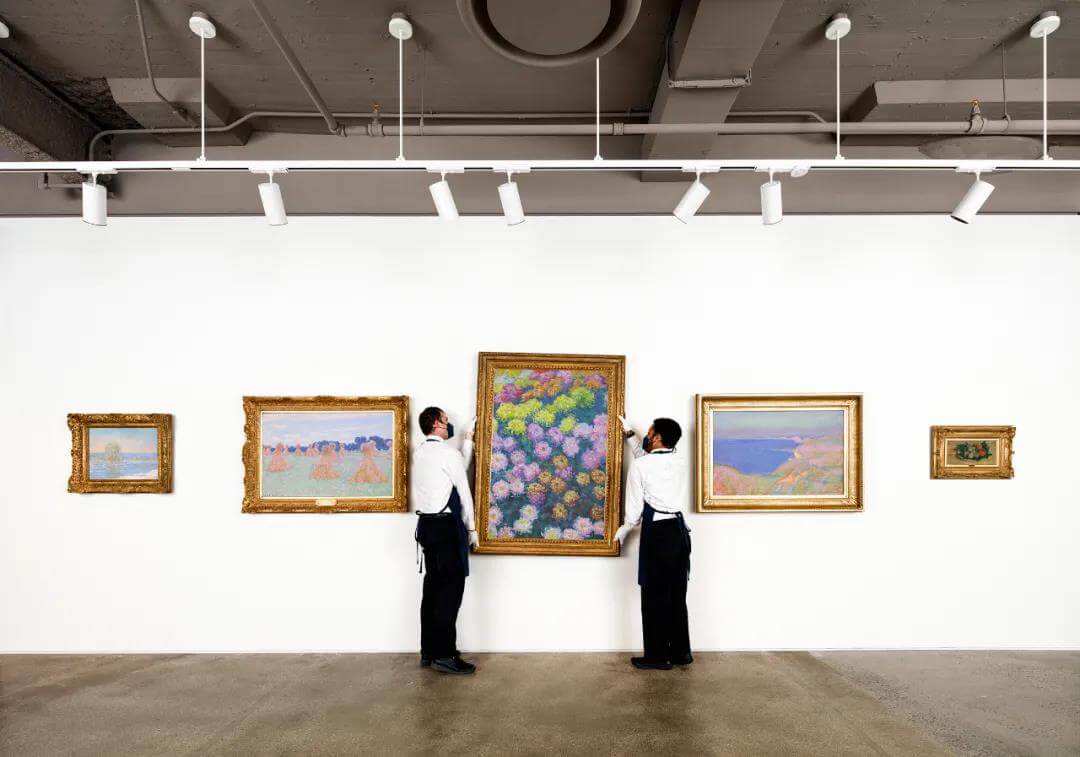 Five works by Claude Monet from the same collection could fetch a collective £35 million ($50 million). They are coming to market from a private American collection, and being offered with a guarantee. In a statement, Sotheby's European chairman and worldwide head of Impressionist and modern art, Helena Newman, said that recent interest in works by Monet "has taken on an even more renewed vigor." Asian collectors, in particular, have fueled the rise in the artist's market, she said.
Monet is loved by Asian audiences and attracted the attention of collector groups. Last year's Sotheby's auctions around the world also showed that Asian collectors are desperate for Monet, with nearly half of the bids for his works coming from Asia. The five works will be shown in Hong Kong and Taipei in February, ahead of the London auction preview.
Huang Lin Shiyun, Chairman of Sotheby's Asia
Asian collectors have always been fond of landscape oil paintings, and Monet is undoubtedly the most talked-about representative artist among them. As the group of collectors continues to expand, they are increasingly seen actively bidding for works by artists at auctions. We know that Monet has a close bond with contemporary art lovers, so we are delighted to be exhibiting a fascinating series of works at Sotheby's Hong Kong this time.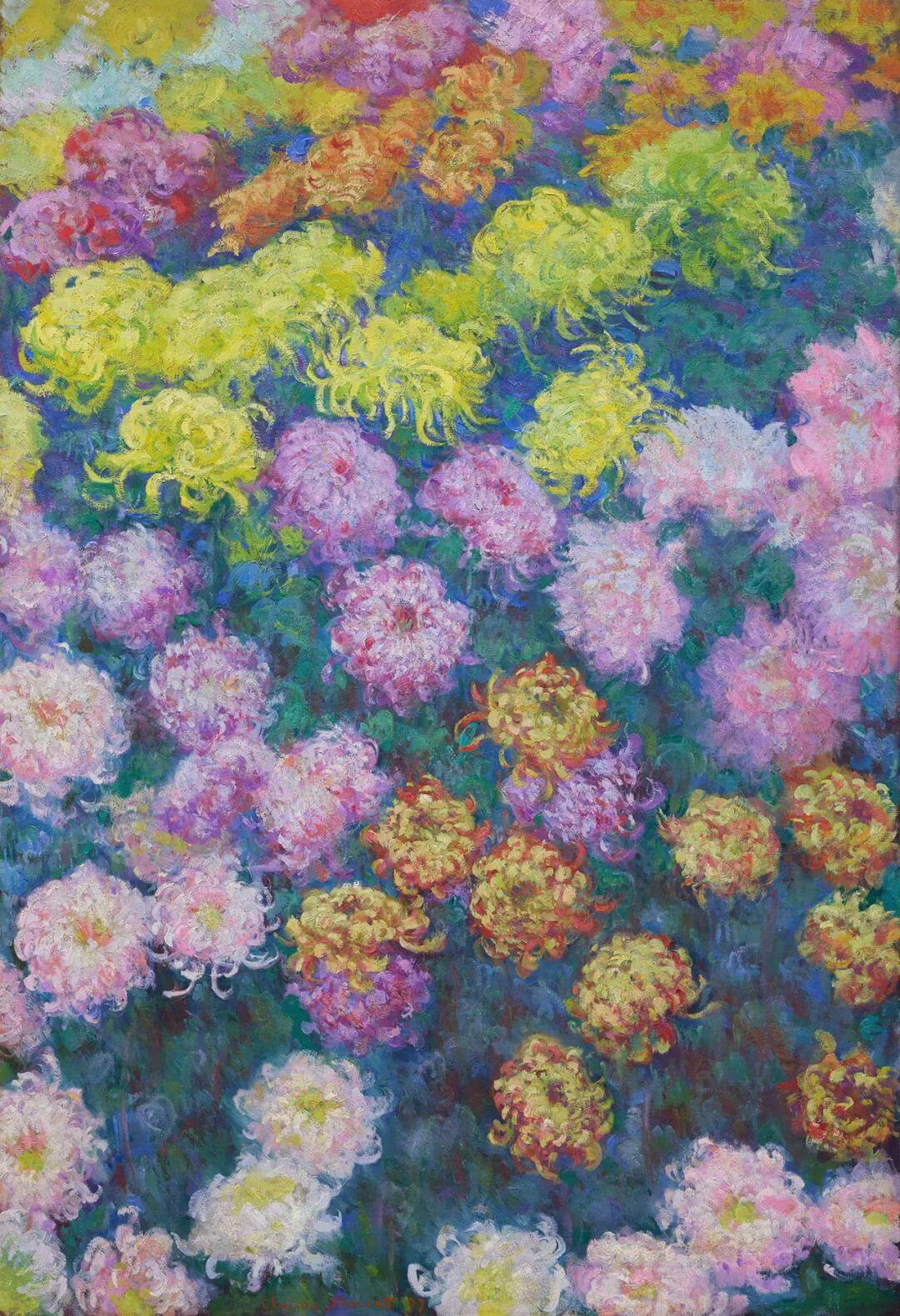 "Massif de chrysanthèmes" is one of four still life paintings of chrysanthemums by Monet in 1897. Both the subject matter and the composition completely challenge the long tradition inherent in still life painting: the flower occupies the entire picture, and the complete flower composition is truncated by the border of the painting. This has to do with Monet's fascination with Japan, which many of his contemporaries shared. In 1854, Japan opened its ports to trade with the West for the first time in 200 years, causing a wave of Japaneseism that was almost pervasive in the lives of Westerners.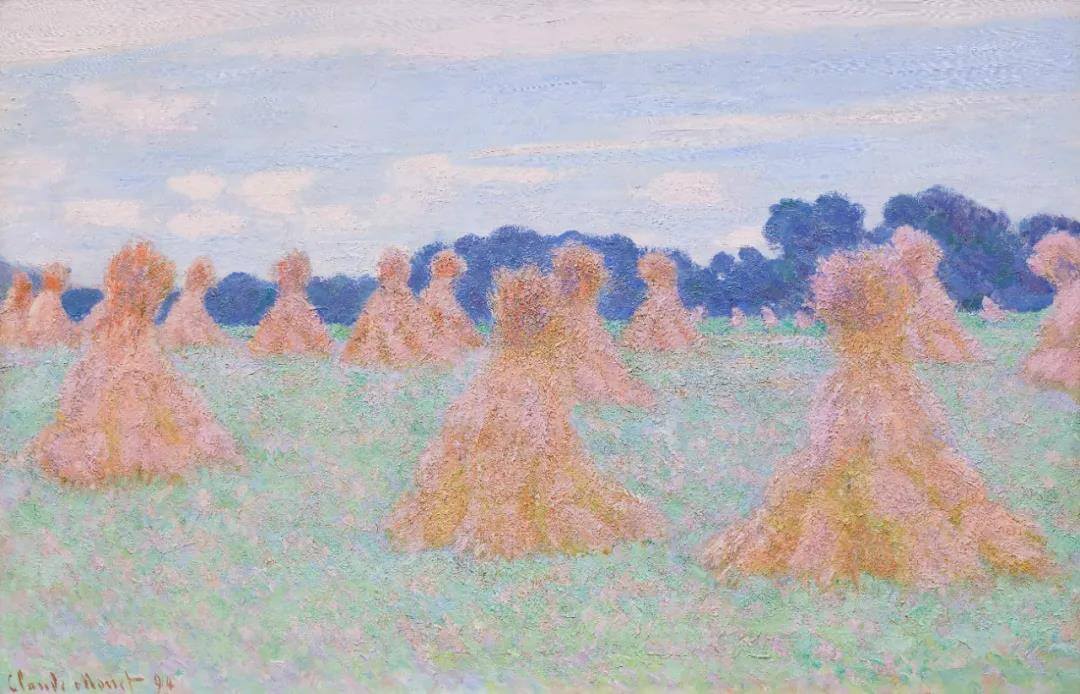 "Les Demoiselles de Giverny" is based on a grain heap. Even though the shape of a group of haystacks in the painting is looser than a complete haystack, it is still one of Monet's most recognizable classic themes. Monet created his prestigious Haystacks series between 1890 and 1891, and later returned to the theme in 1894, with layered images showing Monet's skill in using artistic media like a pearl in the palm of his hand.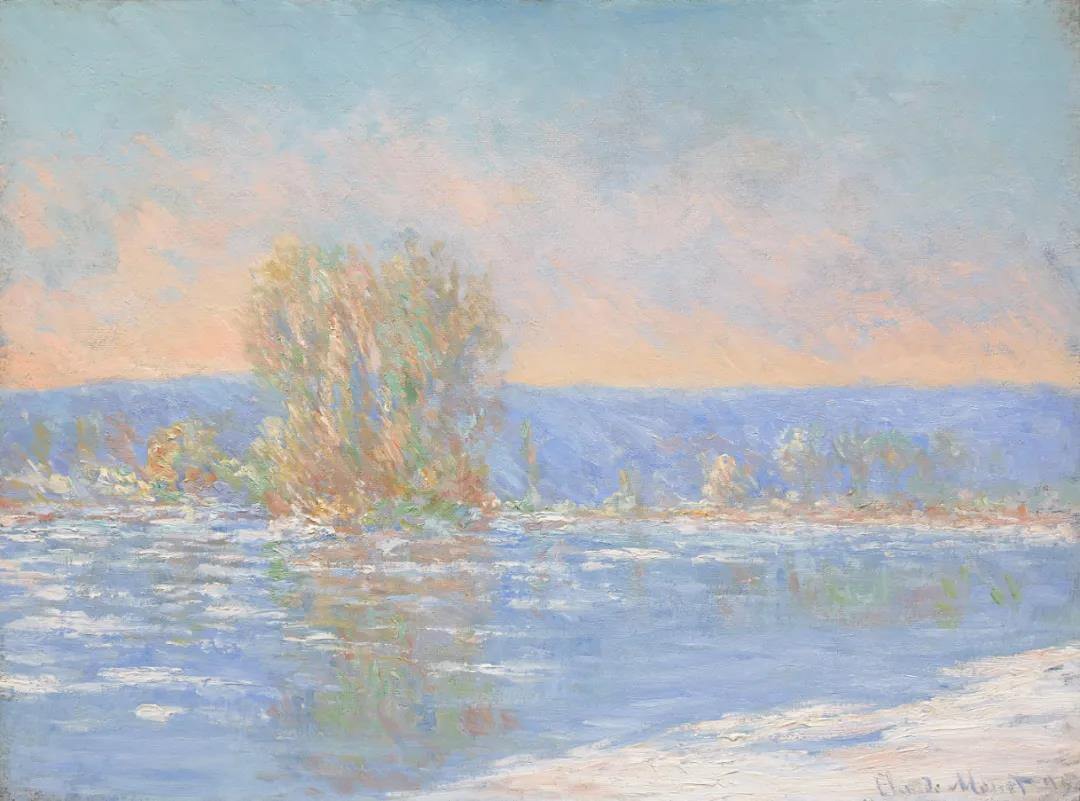 "Glaçons, environs de Bennecourt" witnesses Monet's gradual entry into the world of water lilies in the early 20th century. Between late 1892 and January 1893, the Seine was battered by frost and blizzards along the way. This work captures the ice floes on the river, reminiscent of the first blooms in the water lily work, which Monet started years later.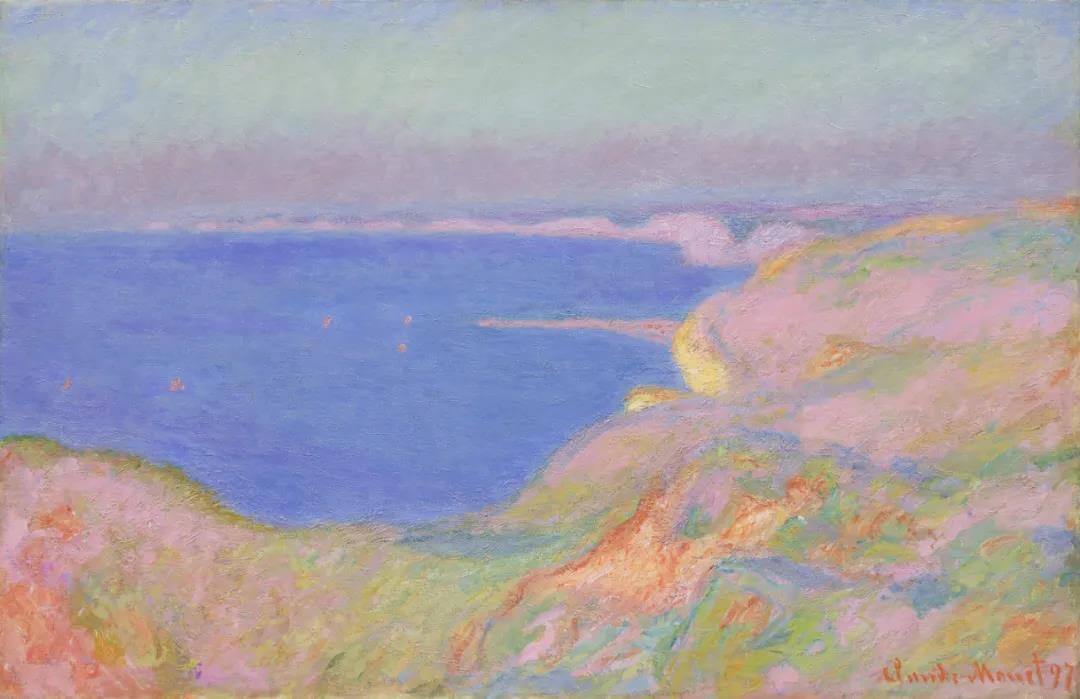 "Sur la Falaise près de Dieppe, soleil couchant", created in 1897, belongs to a series of works depicting the coast of Normandy. The dynamic brushstrokes condense the essence of nature, revealing Monet's earliest forays into abstraction. By the time of his death, Monet was arguably already an abstract painter in his own right, having had a huge influence on a later generation of artists.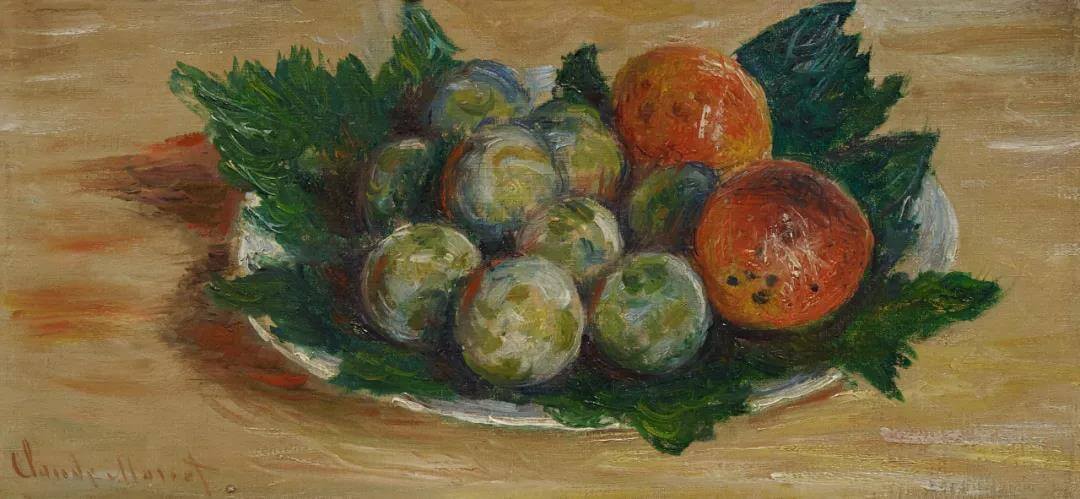 The last work presented is "Prunes et abricots", painted between 1882 and 1885, when Monet's work began to attract a wider audience and was gaining prominence.
Exhibition schedule
New York, January 22-27
Hong Kong, 8-9 February (by appointment only)
Taipei, 12-13 February (by appointment only)
London, 22 February - 2 March
Sotheby's London "Modern & Contemporary Evening Auction"
Live Auction: 2 March 2022 • 19:00 GMT
For more exciting developments in the global art market in 2022, please continue to follow ArtPro.