Christie's Hong Kong Autumn Auction Achieves New High of HK $3.8 Billion
7 Dec 2021, 19:10
On December 3rd, 2021, Christie's Hong Kong autumn auction closed, with a total turnover of HK $3.8 billion this quarter, setting the highest dealing record in the history of Christie's Asia, which has comprehensively boosted the overall momentum and confidence of Hong Kong's auction market position. Among them, the 2021 spring auction is 37% higher than that in 2019, and the 2021 autumn auction is 42% higher than that in 2019, far exceeding the results before the epidemic. The overall sold-by-lot rate reaches 90%, and the average total hammer price has exceeded the low-estimate price by 123%. All the categories in the auction week have broken 35 world records in total. The number of buyers has increased by 57% over that of 2019, including an rise of 29% for Millennium buyers.
Hong Kong, as one of the 4 largest art markets in the world, has always been the most important market in Asia. It's the window for Asia to face world art. After the twists and turns of COVID-19, the market in Hong Kong has also suffered hesitant and lingering. The shining numbers OF Christie's Hong Kong have injected a dose of cardiotonic to the whole market. At the same time, the Asian art market has also shown many gratifying trends, once again making everyone full of joy and expectation for the Hong Kong market, witnessing the recovery of confidence and vitality in the Asian market, and also deeply being gratified by the amazing performance of the whole market. Christie's has made steady efforts in collector service, auction planning, lot recommendation and business management. Meanwhile, the expansion of Christie's Hong Kong is also being promoted and planned. Christie's Hong Kong will set new galleries in Jakarta, Indonesian and Bangkok, Thailand. Christie's Asia Pacific Headquarter will move to a new site in 2024 - [the Henderson], a brand-new landmark in Central Hong Kong, and it's first auction will be held in 2024.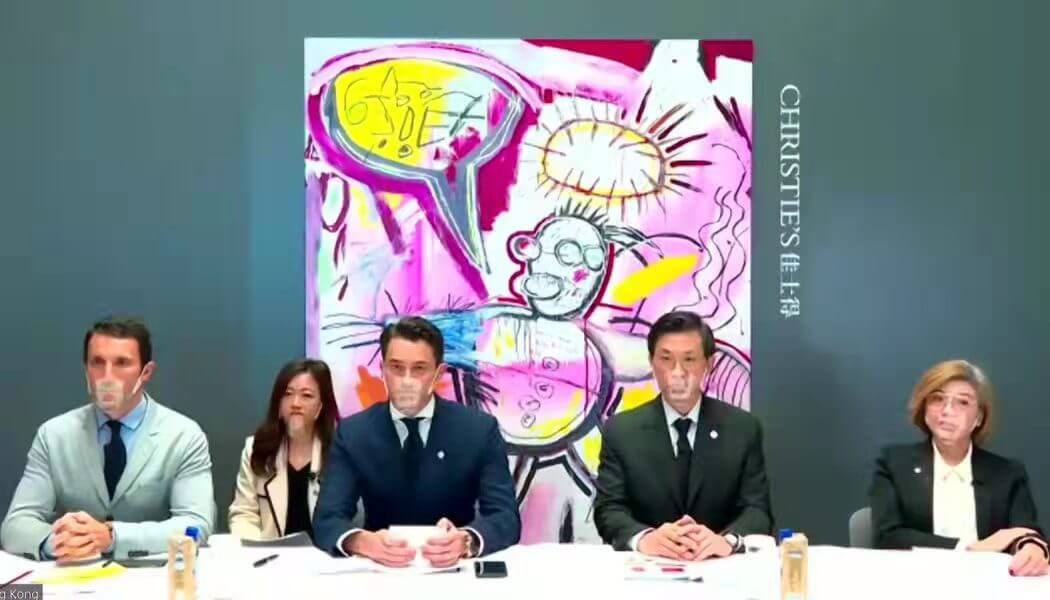 The Asian market is facing the integration with the global market internationalization, representing the flattening and diversity of the epidemic era, and manifesting the future development and potential via the Christie's platform. On the morning of December 3rd, Christie's Hong Kong held an online press conference. Francis Belin, President of Christie's Asia Pacific Region, Eric Chang, Vice Chairman and International Director of Asia 20th Century and Contemporary Art Department, Evelyn Lin, Co-director of Asia Pacific 20th and 21st Centuries Art Department, and Cristian Albu, Co-director of the 20th and 21st Centuries Art Department in Asia Pacific Region, as the company's management team and market experts, made an in-depth market analysis on the changes of Christie's Hong Kong autumn auction's collectors, the changes of market of post-70s and post-80s artists, the trend art of blue chip artists (such as San Yu, Zao Wou-ki, Wu Guanzhong, etc.) and the prospect of NFT.

Brilliant Season Performance of Christie's Hong Kong

The total turnover of 20th and 21st Centuries Art has exceeded HK $2 billion -- the highest record of 20th and 21st centuries art in Christie's Asian history. It indicates the strong potential of Asian art market -- basically the same as or even beyond that before the epidemic. The overall sold-by-lot rate is 97%, breaking 24 world records of artists. This quarter is the third quarter of the auction after the merger of auctions of the 20th and 21st centuries. As the auction results gain better and greater influence, Christie's Hong Kong apply the strategy of steady development.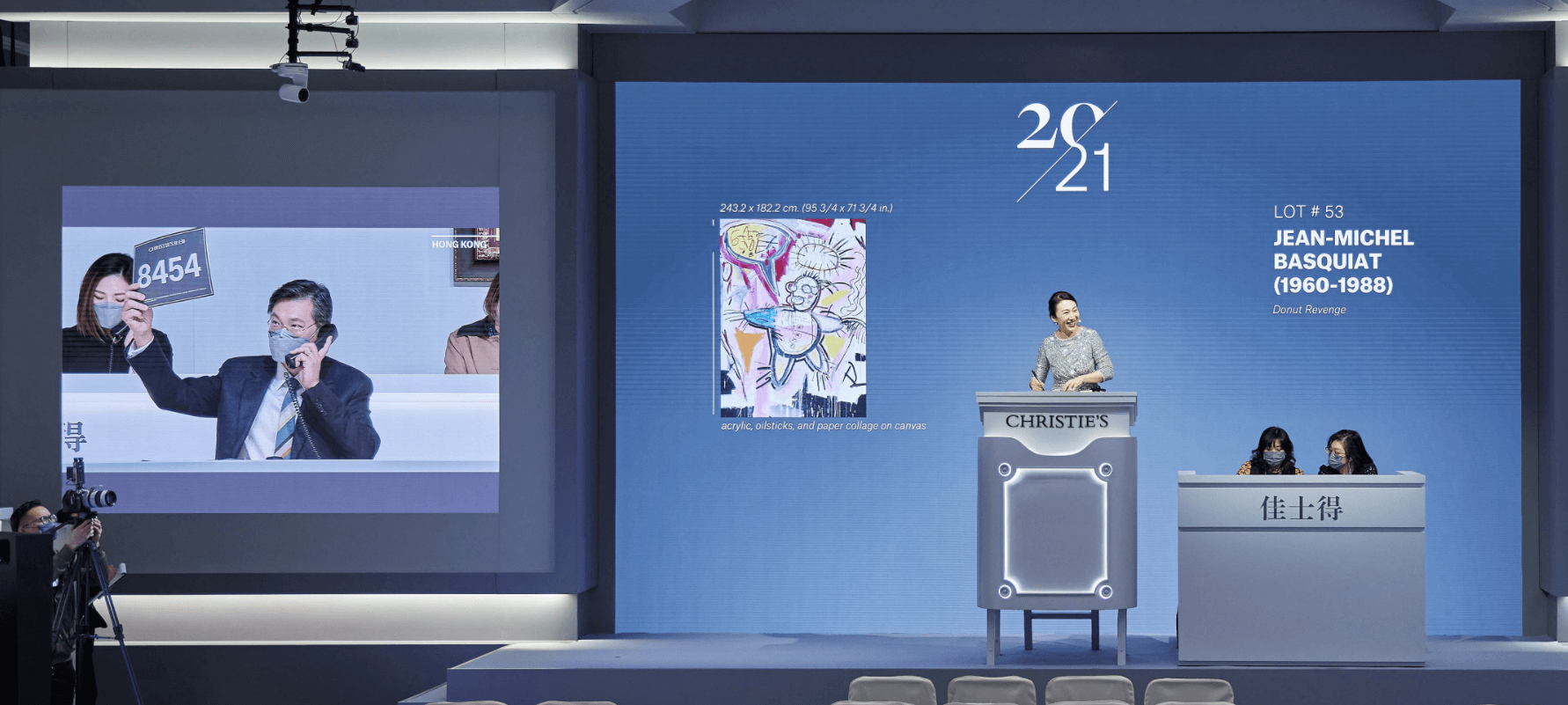 Chinese Calligraphy and Painting

The Chinese Calligraphy and Painting Department of Christie's Hong Kong tallied a total of HK $601,977,500 at the autumn auction. The success has witnessed the lots of top quality presented to collectors. The prominent private collections have attracted fierce bidding and achieved brilliant results, including Wang Nanping's family collection, Ye Gongchuo's family collection and Hosokawa's family collection.
Magnificent Jewelry, Exquisite Watches, Handbags and Accessories, Famous Wine


In luxury boutique category, magnificent jewelry, exquisite watches, handbags and accessories, famous wine and other categories have achieved satisfactory results. The turnover of magnificent jewelry is about HK $500m. The turnover of exquisite watches during the day and evening sales have exceeded HK $228m. Christie's Hong Kong's exquisite watches have steadily occupied the leading position in the Asian market for 3 consecutive years. Collectors have a strong interest in antiques and famous watches, which is also the category the house vigorously promotes.
The turnover of Christie's Hong Kong's handbags and accessories of the autumn auction reached HK $54,585,000, including a Hermes Himalayan crocodile skin 28cm sewn diamond Kelly bag with HK $4m, setting a new world record among all the handbag auctions.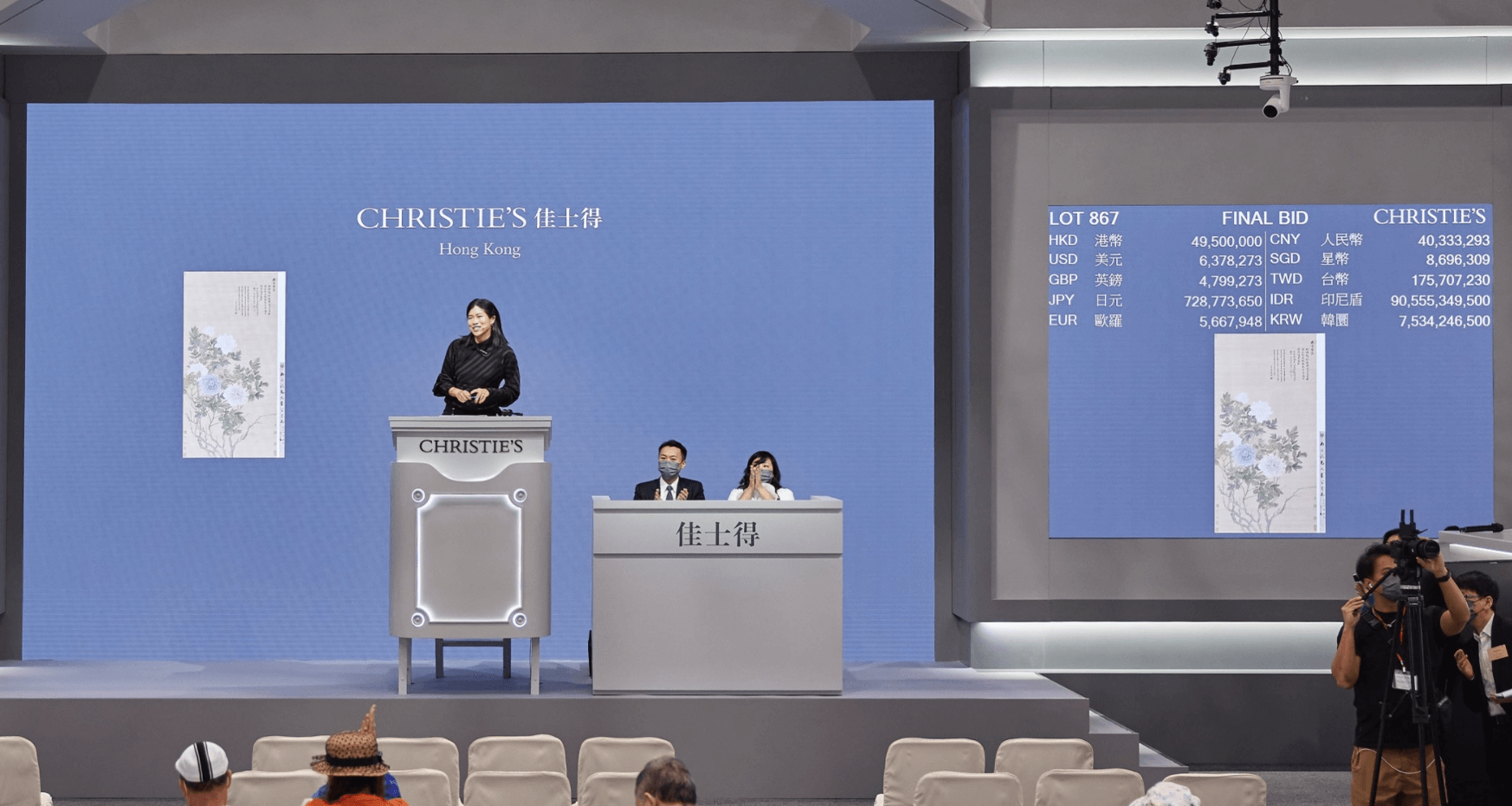 2 auctions of Christie's Hong Kong's rare famous wine this autumn were both a white gloves success with 100% sold-by-lot rate, showing the strong confidence of the market.
During the epidemic, the travel block faced by the whole world has made it impossible for collectors to appreciate the lots in person. How did Christie's Hong Kong solve it and achieve marvelous results?

一、 Grasp the opportunity in digital layout and fully embrace the new platform

Francis Belin, President of Christie's Asia Pacific Region, said that an important reason for Christie's good results lies in digital innovation. Christie's presents the details of art works to collectors via digital, and allows collectors to trade via digital platforms as well. The achievements so far are very exciting, and it's so pleased to bring wonderful auctions and results to the clients and collectors.
Christie's is the first international auction house to launch wechat applet. Collectors can apply for registration via the applet, and participate in the auction via telephone bidding or written bidding. The buyer-registration number on wechat this year is 27% higher than that in the spring of 2020.
Christie's is also the first international auction house to settle in Xiaohongshu, with 73000 followers since it settled in June 2021, more than most of the luxury brands.
Christie's has also continued to present to global collectors via live webcast this season, with 6.7 million viewers watching the live auction on the online platform.
二、 Carry out in-depth market planning on option strategy and market sales
Evelyn Lin: It's an auction wins 100 points, during which Christie's top planners have prepared various pivotal activities for collectors. In September 2021, Christie's became the first auction house in Asia to present NFT. Christie's held the "Radiance" Jean-Michel Basquiat Masterpiece Exhibition and the "Francois Gilo: a century of beauty" Exhibition in Hong Kong and Shanghai, representing the colorful activities of Christie's. For the preview of the Hong Kong auction, Taipei, Beijing, Shanghai and other cities have launched various attempts and activities, reaching unprecedented results. In order to encourage different ideas and possibilities from collectors, the Hong Kong Preview has made a spatial concept of "Instantaneous Garden", which also includes the introduction of Yayoi Kusama Hall. For collectors who were not able to come to Hong Kong in person, the marketing team has made a lot of videos on Facebook and other platforms. Thanks to the marketing and promotion, success and many feedback have been obtained.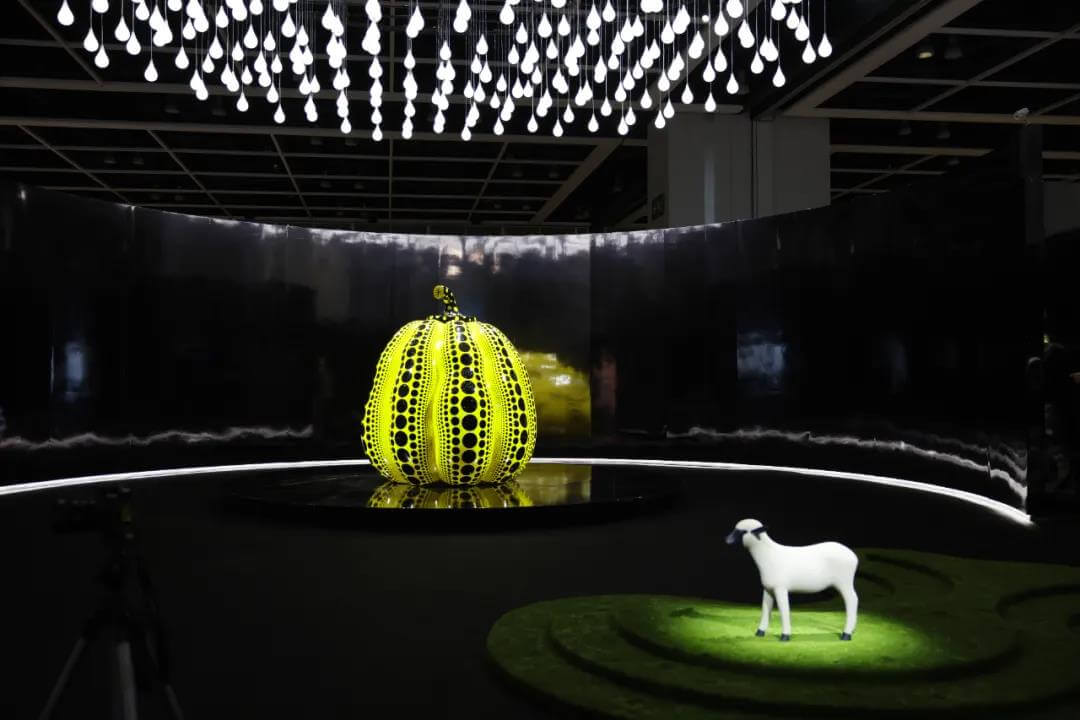 Taking selected works of Chinese calligraphy and painting to offices in Shanghai, Beijing, Taipei and even Southeast Asia for exhibition tour allows the collectors to appreciate these auctions in person, which has played a very crucial role in the fierce bidding during the auctions.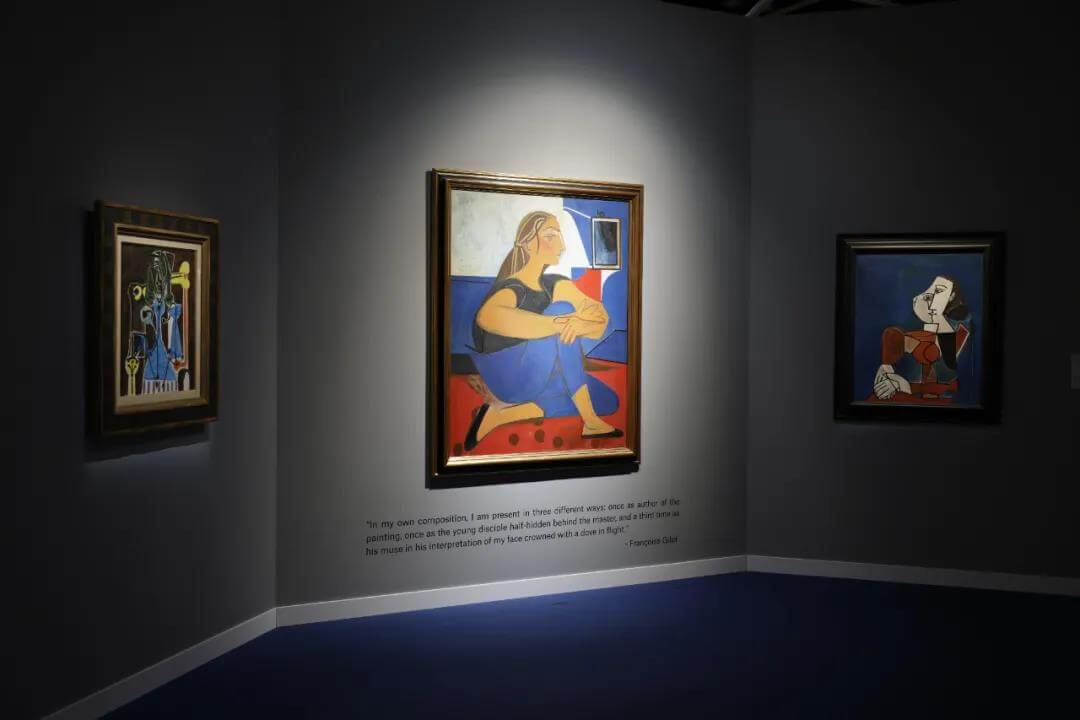 三、 Strategy of introducing western artists into the Hong Kong market has been firmly implemented
Cristian Albu: This season, Christie's brilliant success in introducing western artists into the Asian market is inseparable from the hard work and careful cooperation of the whole Christie's team for long, bringing top art masterpieces to collectors in Hong Kong. Hong Kong collectors have diversified collection tastes and have long begun to collect western art. This season, we've also witnessed the breaking of the world records of many artists.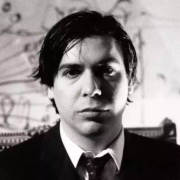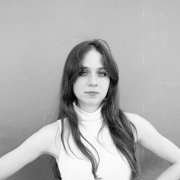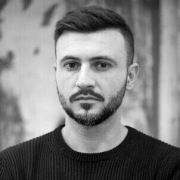 George Condo has made his largest personal exhibition in Asia so far in Shanghai Long Museum. His world record was set during the Christie's Hong Kong spring auction in July 2020, and Force Field finally sold for HK $53.15m.
Avery Singer also broke his world record with HK $24.25m at Christie's Hong Kong spring auction in May, 2021. The record was broken at Christie's Hong Kong autumn auction again with HK $30.5m. Our goal is to present museum level masterpieces to the collectors.
Avery Singer
Untitled (Tuesday), 2017
Acrylic Canvas Board | 5.9 x 241.9 cm
Estimate HKD 16,000,000-26,000,000
Price: HKD 35,050,000
1 Dec 2021
Christie's Hong Kong
Another one is Adrian Ghenie. His current world record was set at Christie's London in 2016. This year, Christie's spring and autumn auctions have created his second and third highest world records (Collector I sold at Christie's Hong Kong spring auction for HK $65.975m, and 75 Year-Old Charles Darwin sold at Christie's Hong Kong autumn auction for HK $57.85m).
Adrian Ghenie
Charles Darwin At The Age Of 75, 2014
Oil Canvas | 200 x 270 cm
Estimate HKD 32,000,000-48,000,000
Price: HKD 57,850,000
1 Dec 2021
Christie's Hong Kong
In addition, works of new artists are also introduced into the Hong Kong market as an attempt, such as Peter Doig. In the planning, it's a good strategy to put promising young artists and well-known artists in the art world together. For example, Basquiat's Revenge sold for HK $16.33m, but his Soldier sold for HK $323m previously at Christie's is still the most expensive western art in Asia. Christie's team will work harder to present the masterpieces of more new star artists and well-known artists.
Jean-Michel Basquiat
Donut Revenge, 1982
Acrylic Collage oilstick Canvas | 243.2 x 182.2 cm
Estimate HKD 140,000,000-190,000,000
Price: HKD 163,300,000
1 Dec 2021
Christie's Hong Kong
Observations on Autumn Art Market
The Hong Kong market is full of vitality. 29% of the Millennium collectors are very important collectors here. Their participation makes the market more dynamic and competitive than New York and London. This will also affect the future direction of Christie's Hong Kong. It will be different from London and New York, shaping its unique characteristics of Hong Kong.
Market Observation 1
Young artists such as Huang Yuxing and Ye Linghan have made remarkable achievements. The market pays great attention to post-70s and post-80s. Nevertheless, do not overdo it.
Lin Jiaru: It's interesting. It's said in my Moments of Wechat that Christie's Evening Sale is as wonderful as watching the Spring Festival Gala.
Firstly, the participation of Millennium collectors has changed the presentation of collection trends and artist prices in the whole market. Starting from the price, western collectors began to pay attention to why Huang Yuxing is able to have a good performance, and western artists began to focus on Asian and Chinese artists.
Huang Yuxing
Seven Treasure Pines, 2019
Acrylic Canvas | overall: 200 x 696.5 cm. (78 3/4 x 274 1/4 in.) (7) each: 200 x 99.5 cm. (78 3/4 x 39 1/8 in.)
Estimate HKD 2,800,000-4,800,000
Price: HKD 64,830,000
1 Dec 2021
Christie's Hong Kong
Also, new artists mushroom every year. How the auction agencies introduce artists with creative characteristics and good performance really matters. How to introduce Asian artists from the Asian market to international collectors has always been our task as well. The market pays great attention to the post-70s and post-80s, but I hope that it's not overdone. Artistic creation is a long-term and continuous process rather than a flash in the pan. How to achieve balance and selecting works are very important to auction agencies, and that's our responsibility. Christie's will continue to focus on the post-70s, post-80s and even post-90s artists, but the attention won't be too much. That's a good point that the market lacks. We always hope to introduce more talented Asian and Chinese artists to the Hong Kong platform.
Ye Linghan
Lucy-E-001, 2019
Acrylic Canvas | overall: 200 x 450cm (78 3/4 x 177 1/8 in.) each: 200 x 150 cm (78 3/4 x 59 in.) (3)
Estimate HKD 400,000-600,000
Price: HKD 2,875,000
1 Dec 2021
Christie's Hong Kong
Market Observation 2
Auction houses need to be bold and cautious in recommending global art works to collectors.
The art market experiences long-term and steady development. Huang Yuxing, introduced to the market in 2012, whose success was not achieved overnight. Collectors have already entered the phase of "what is indeed good art and art form". Christie's global team has made fine cooperation in Hong Kong, selecting the most representative works in the primary and secondary markets, offering the most appropriate price in the transparent market, and observing the taste of Asian collectors entering the international market here in Hong Kong. Christie's, the window for Asia to face the world, has key responsibility to provide collectors with better opportunities to make better art choices.
Francis Belin, President of Christie's Asia Pacific Region, added: We hope that Hong Kong will not only become the art trading center in Asia, but also that in the world. Some people think that the influx of the western art into Asia will seize the market share of Asian art. However, viewing from the turnover results, it is not true. It might be a misunderstanding.
Thanks to the application of various digital and live webcast, collectors all over the world are able to see it when Christie's Hong Kong set a new record. Huang Yuxing's record breaking moment has been seen by the global collectors. This has also helped Hong Kong become an international art platform, catching the eye of collectors worldwide.
Cristian Albu: We have to innovate. Nothing is everlasting. We have to lead collectors to new collection trends. Christie's goal and task are to constantly present new western artists and works. Instead of the west dominating the Hong Kong market, it's better that Chinese and western works of art integrate right here. We should not only introduce excellent western works to Hong Kong, but also present excellent Asian works to them.
For artists, art knows no borders. Many oriental artists are constantly looking for inspiration from the western art. We just want to better integrate the eastern and western art lots and present them to buyers comprehensively. We hope that the two evening and day sales of 20th and 21st centuries art will offer a sound story for collectors.
Market Observation 3
In vigorous NFT market, lots selection is the key.
Francis Belin, President of Christie's Asia Pacific Region: For NFT, 2021 is crucial. Christie's sold Beeple for $69.34m in February. In September, Christie's was also the first in Asia to launch NFT online auctions. We are confident that the collection category of NFT will continue. In the booming NFT market, the core is to maintain the quality of works, which is also the standard for Christie's selection of works of art -- quality first.
Eric Chang: I'm very excited that NFT provides artists with updated media and carriers to stimulate artists to find better creation from different perspectives. Christie's plays a role as the platform of culture and aesthetics. We hope to fully present the most avant-garde art and classical art on one platform. Whether for galleries, auction houses or artists, we are always searching the eternal standard for aesthetics, which is also the standard applied by Christie's experts.
Market Observation 4
Blue chip artist market is still stable.
Eric Chang: San Yu, Zao Wou-ki and Chu Teh-Chun are blue chip artists with strong historical status and aesthetic background. They need to be observed from a large period of time and they are stable in long-term perspective. For example, a stage every ten years seems to be very stable, different from the soaring of young artists. In terms of achievements, we also need to stand in a stable stage. For example, Monet, Van Gogh or Picasso, they've also achieved different scores of price according to the subjects and contents of their works. These artists are the focus of the market, and we will be a little bit nervous. The results are satisfactory, with the stable characteristics.
Evelyn Lin: One auction does not represent the whole market, but it's a chance to observe the current fashion trend of the market and the psychology of collectors. Collection is a learning process. The market is changing with the participation of Millennium collectors. Though young collectors prefer young artists because of their youth, it does not mean that they will not enter the market of Zao Wou-ki and San Yu. In time, young collectors will also start to collect Picasso and San Yu... All the good artists are in the collection scope of the Asian collectors. The auction results are not the presentation of the whole market, but just the tip of the iceberg. There is no need to pay excessive attention to today's situation. Classics are always classics and will always stay in the market.
For more highlights of the 2021 autumn auction, please stay tuned to ArtPro.
Source: ArtPro
Author: Emily