ArtPro Exclusive Interview with Kou Qin, A Symbiotic and Win-win Guardian was Seen in 2021 Guardian Art Week GFAA
26 Oct 2021, 12:00
Along the way from 1993, China Guardian has experienced many challenges and tests , encountered many opponents. In the competition, China Guardian has gradually become three-dimensional, and the new Guardian will stand in a higher position. Not just doing or talking about business, that single Guardian, but a professional, advanced and colorful Guardian Art Center. The 8th Guardian Art Week (GFAA2021) will be held at Beijing Guardian Art Center from October 26 to October 31, 2021, bringing more than 1000 masterpieces together. Here, ArtPro Exclusive Interview with Kou Qin, who is the Managing Director of Guardian Investment and General Manager of Guardian Art Center, conducted a series of discussions on "three changes of Guardian Art Week (GFAA)", "three criteria for selecting exhibitors" and "in what kind of soil did Guardian Art Week (GFAA) grow up".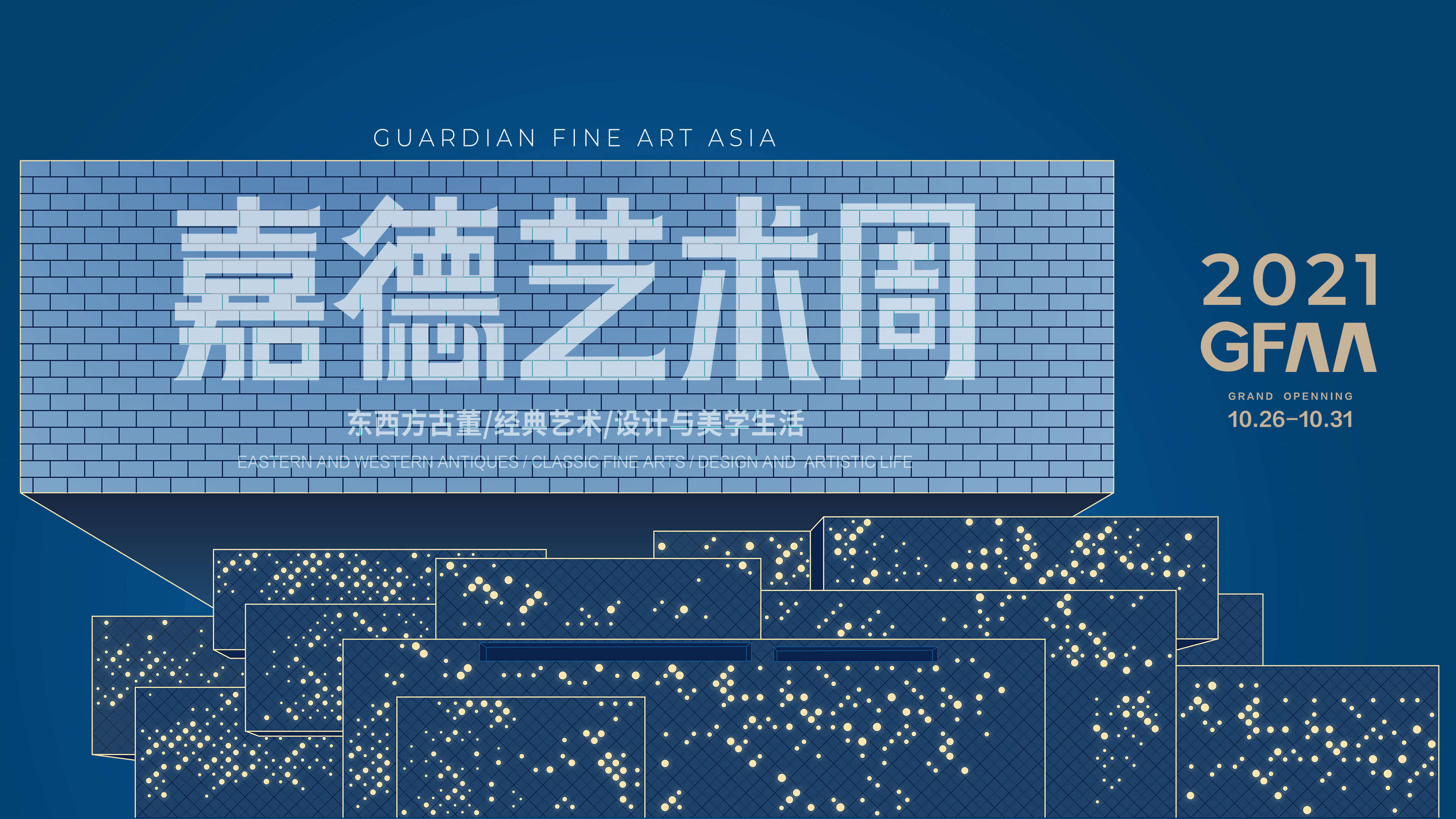 Interviewee: Kou Qin, the Managing Director of Guardian Investment and General Manager of Guardian Arts Center
Interviewer: Xie Mu, Li Shuai (hereinafter referred to as ArtPro)
Three changes in the eighth Guardian Art Week (GFAA)
From its establishment in the Art Section of Beijing Fair in 2014 to its official presence in Guardian Art Center in 2017, Guardian Art Week (GFAA) has passed through eight years, from collection selection, theme curatorial exhibition, service model, to the continuous upgrading of public projects, exhibition design and viewing experience. The 8th Guardian Art Week (GFAA2021) in 2021 has undergone three new changes.
1. Create a common exposition with exhibitors
The exhibitors of GFAA are also the hosts, and the cooperation between the organizers and exhibitors is not only a cooperation mode once a year, but also a cooperation for a period of three years or more if both sides agree with each other. The ideas of the exhibitors have also been upgraded, not only to display the exhibits simply, but also to participate in the exposition as a curator, and there have been new changes in people's expectations for the exposition.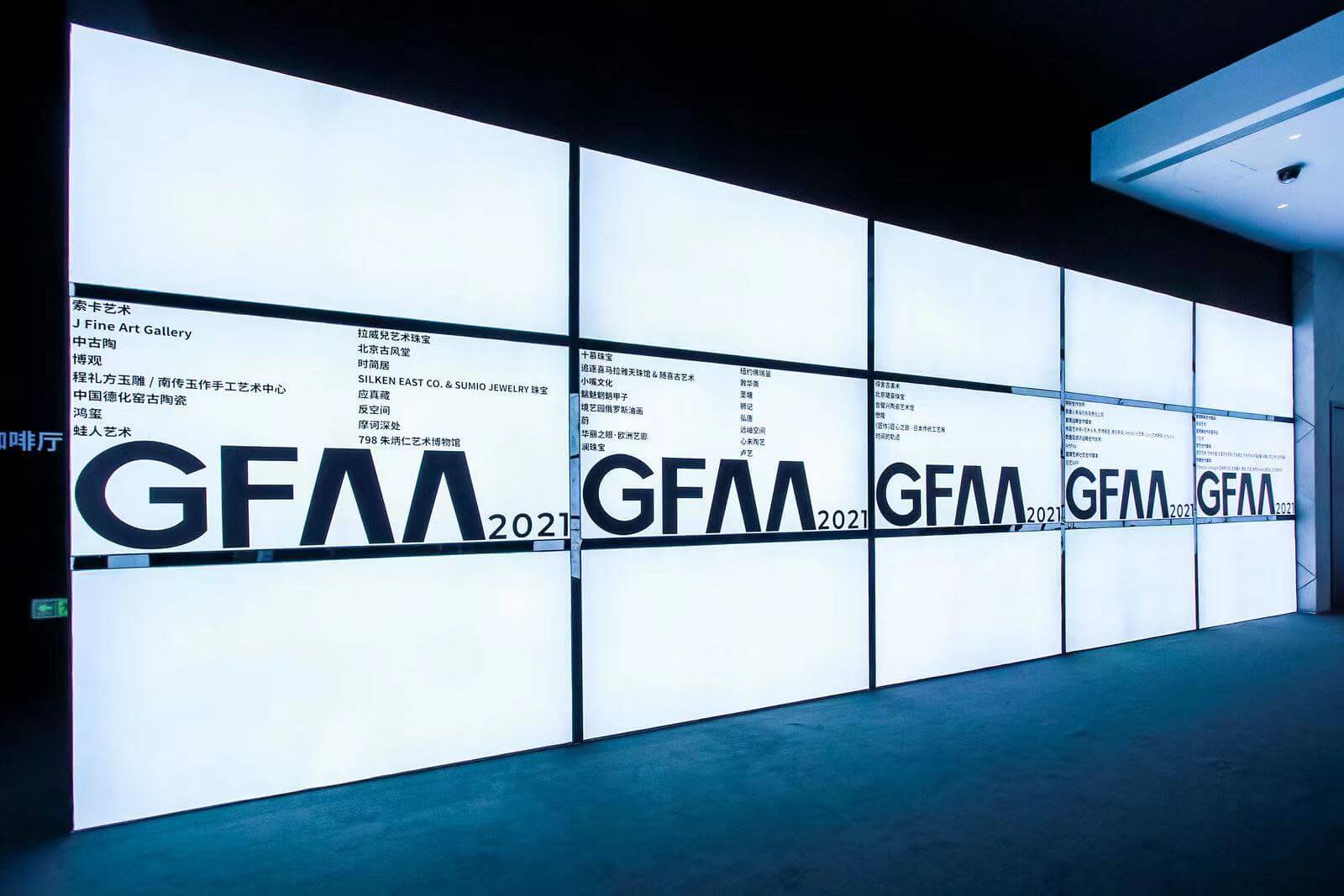 2. Post-90s exhibitors inject new vitality
Among all the participating exhibitors, the number of offline old exhibitors and new exhibitors is evenly divided, and the online exhibitors are mainly old exhibitors. In terms of age, the new generation of exhibitors in charge of the post-80s and post-90s accounted for 15%-20%, injecting new vitality into the entire Expo.
3.The colorful exhibition extends to many spaces
Different from the sales model of traditional exhibitions and offline sales, 2021 Guardian Art Week focuses on a number of specific time and space concepts, opening a "grand event", a series of promotional and interactive activities, through a curtain opening ceremony, a number of GFAA salons, six days of art events, continue to release the brand connotation, artistic positioning and commercial value of Guardian Art Week.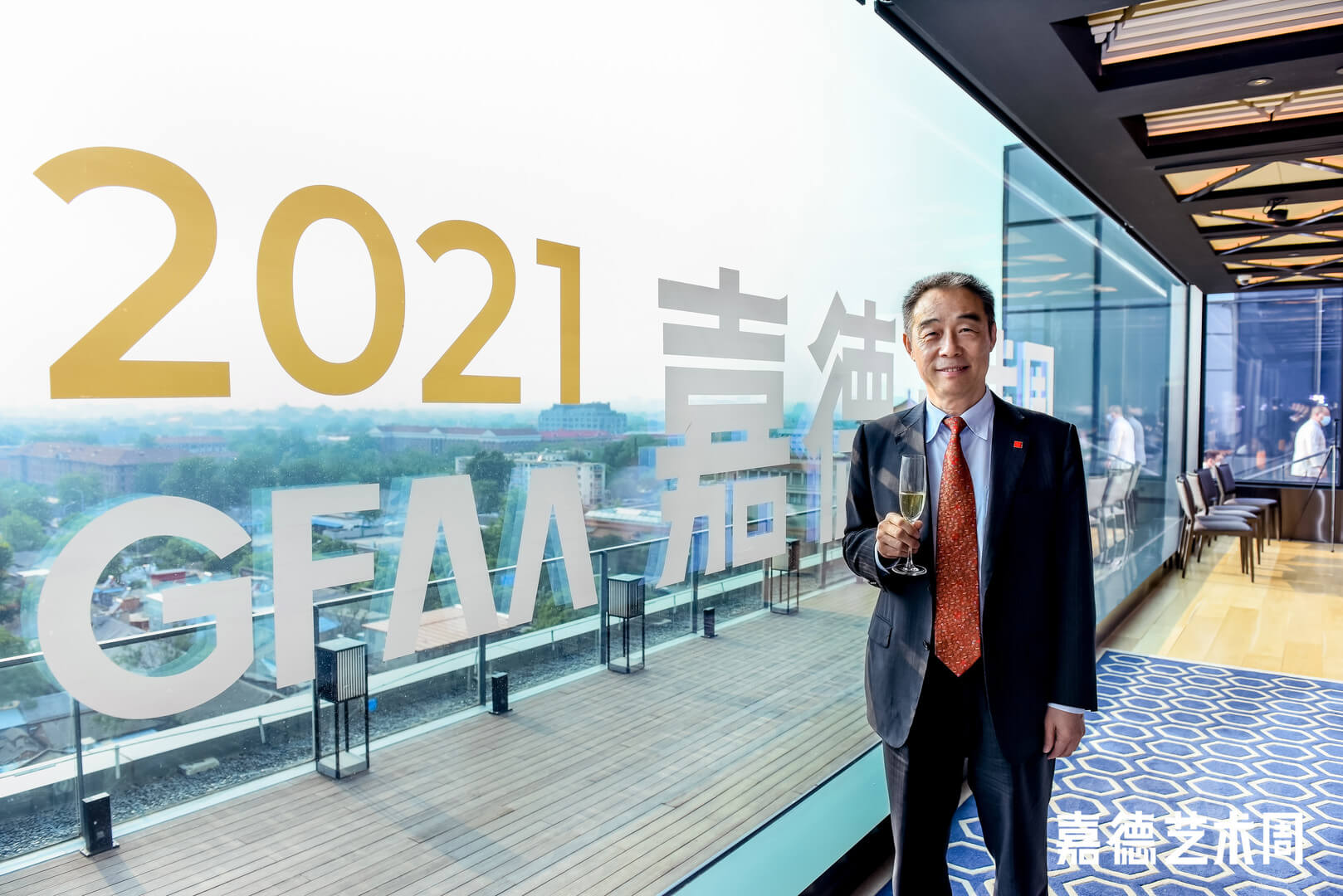 Three criteria for selecting exhibitors by GFAA in Guardian Art Week
2021 Guardian Art Week (GFAA 2021) selected nearly 40 well-known antique dealers, galleries and art institutions at home and abroad to participate in a collection of more than 1000 masterpieces. The exhibits cover the wonderful contents of Eastern and Western antiques, classical art, design and aesthetic life that Guardian Art Week has always upheld.
ArtPro: Could you tell us something about the China Antique Fair as a whole?
Kou Qin: There are many types of Chinese antique fairs, and we can't simply make a clear classification. The presentation form of art works needs an appropriate environment. The important thing is to be able to present their own value and meaning in a better way, not just in the special form.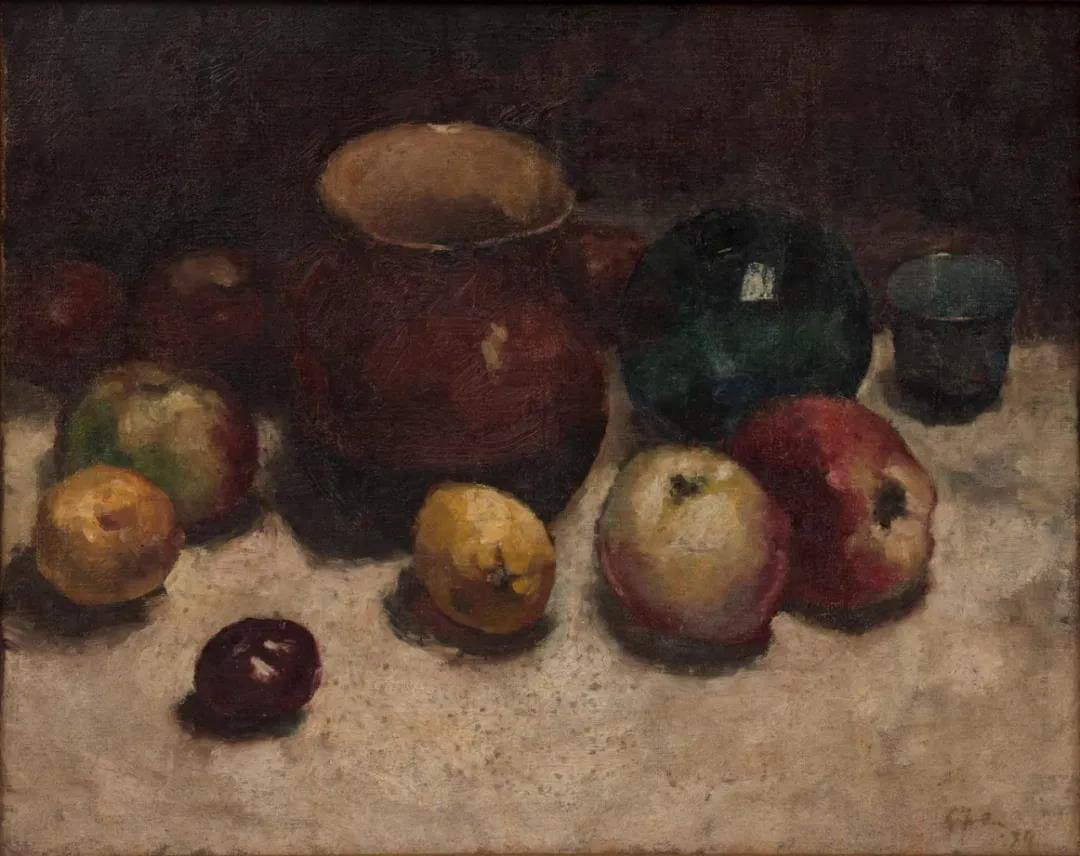 There are backgrounds, models and successful examples for the introduction of contemporary art fairs into China, but it is a challenge to integrate western and international antique trading models into Chinese antique fairs. The traditional Chinese antique shop is born with the spread of one family and just sons, not a public display or auction. In this case, these antiques are secret, personalized and private, traditional and conservative relatively.
ArtPro: What are the criteria for selecting exhibitors for Guardian Art Week 2021?
Kou Qin: Exhibitors have different categories and cover a wide range of areas, but they basically revolve around three standards.
The quality of the collection is in the middle and upper level in the same industry.
Have a good business reputation.
The market price is reasonable and the sales possibility is great.
For overseas exhibitors, we will express to them the characteristics of the domestic consumer market, whether it is marketable or not is very important.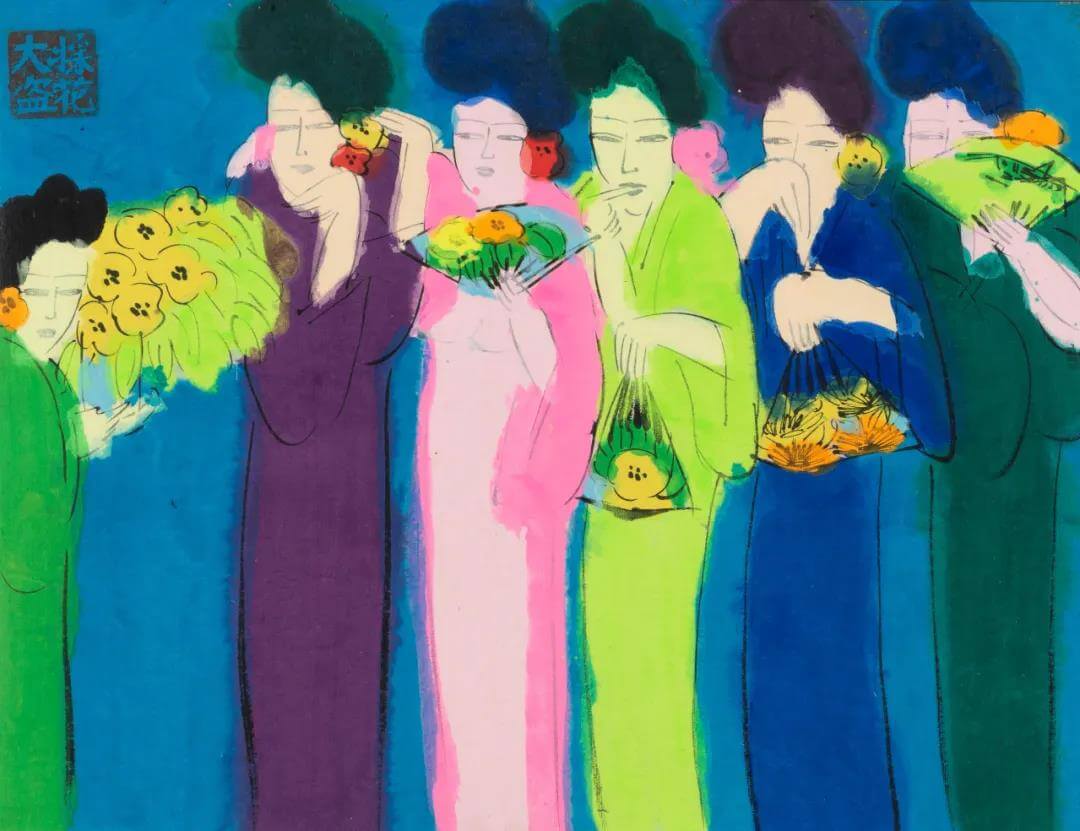 ArtPro: There is a way for Guardian Art Week 2021 to participate online for those who are outside the country. Would you please introduce this way of participation?
Kou Qin: Whether exhibitors participate in the exhibition online or offline requires their own assessment. Due to the restrictions on the movement of goods and people, if overseas exhibitors can not come to the scene, we will provide online exhibitions. Through the video, pictures and other material templates provided by exhibitors, customers communicate with exhibitors to achieve one-to-one delivery after communication. Overseas exhibitors provide online collection, domestic guests need to discuss, after reaching an agreement, then notify Guardian, go through the delivery procedures and transport customs, etc., by the organizing committee.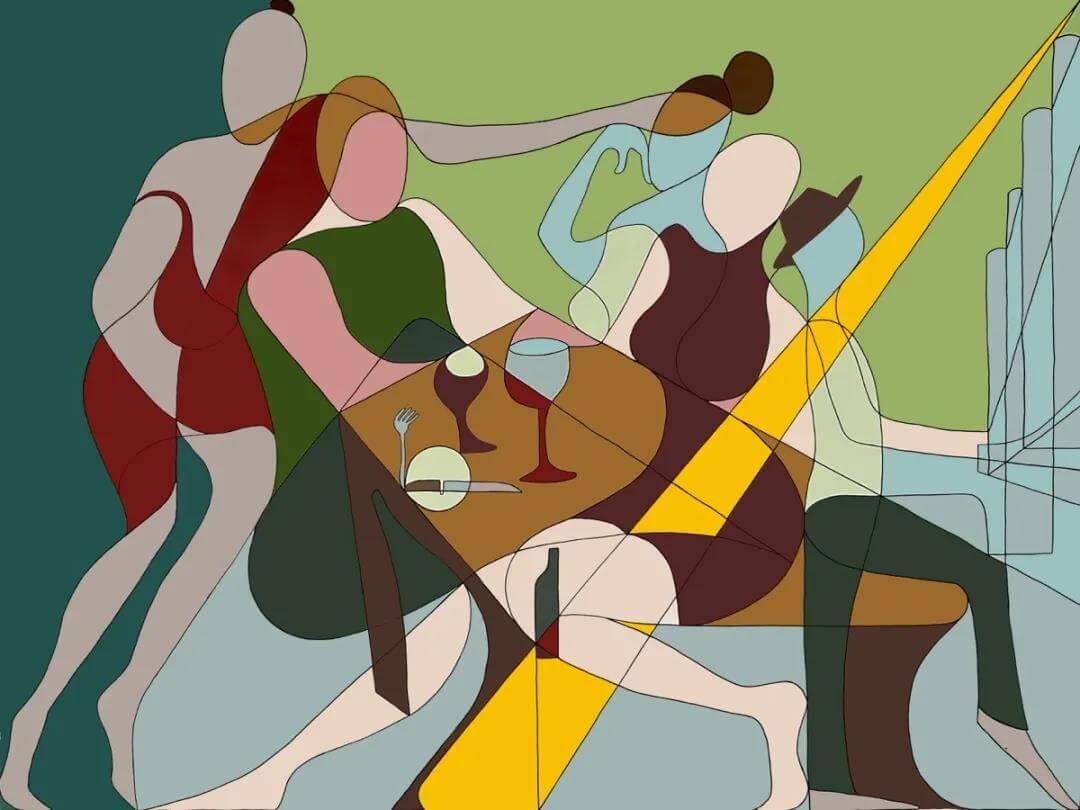 ArtPro: What is the price distribution of the exhibits during Guardian Art Week 2021?
Kou Qin: GFAA has a strong demonstration role of universal education in society. Although there is a joke that "auction is to grab love with knives, and exposition is to fall in love," we should also be determined to talk about it. Some collectors have been watching the fair here for a long time, but they have never been bought, because some of the exhibits are gone as soon as they hesitate. Therefore, we do not want to position too high and emphasize the sale of tens of millions of people deliberately, we want to focus on the cultivation of a collection atmosphere and art collection habits. These are more important things.
The prices of the exhibits are generally divided into several categories:
The high price is more than RMB 1 million.
The price with the largest share ranges from RMB 100000 to 200000.
There are also exhibits of art consumption types of about RMB 50,000.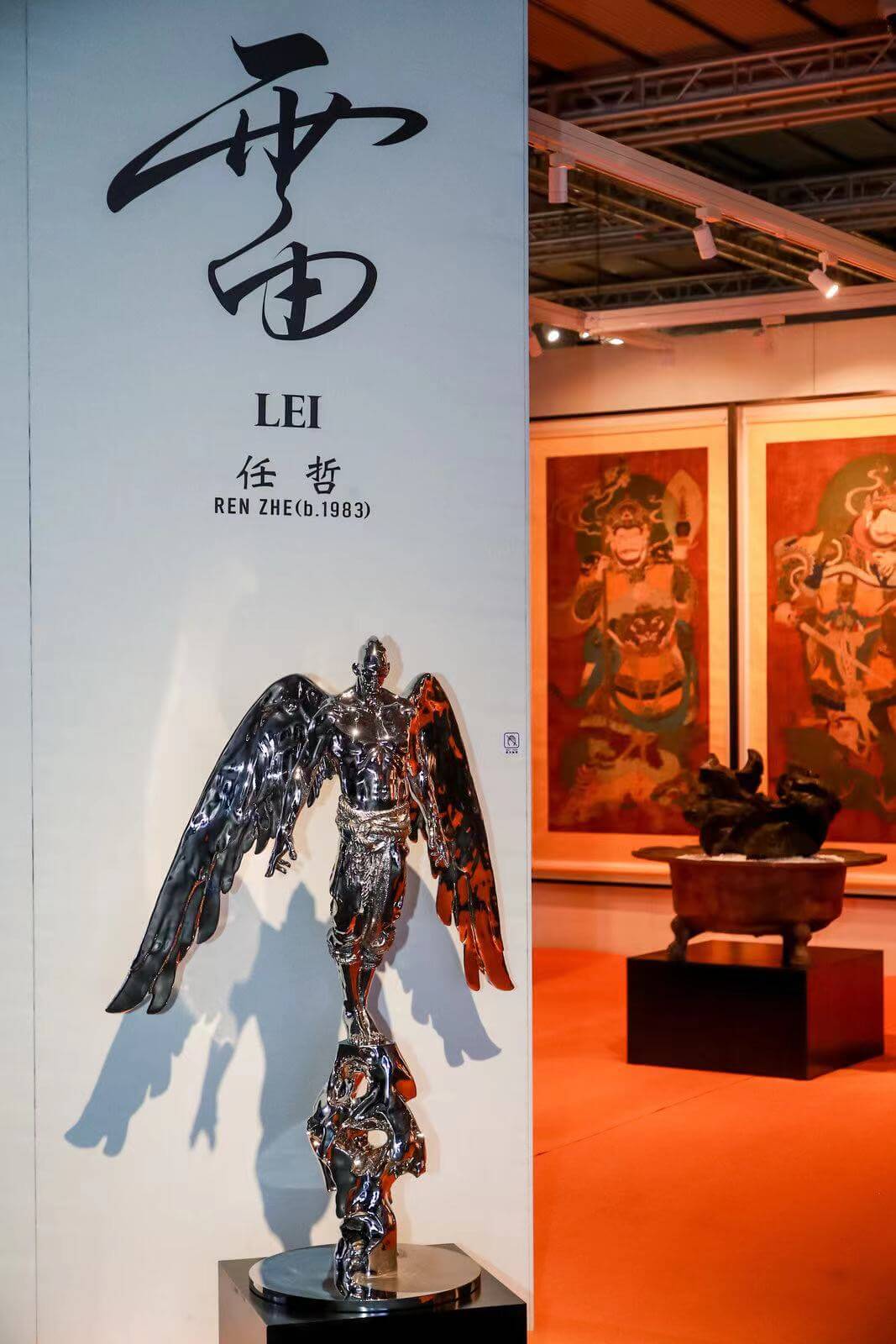 ArtPro: Judging from the situation in the past two years, are the collectors of Art Week becoming more and more professional, or are they becoming more and more popular?
Kou Qin: We contact auction guests more, while the auction guests are only a small part of the GFAA participants, the auction is more professional, at the upper end of the collection pyramid. The users of the Expo are more new faces, very low-key, people participate in a high mood, and year by year to participate in and pay attention to, and will produce actual transactions.
More and more people enter the GFAA, standing in the interests of Guardian, there is a strong adsorption platform around, publishing, cultural creation, trading, are all around the art trading system, exhibitions and exhibitions are even more so.
ArtPro: In the interview with the media on the fifth anniversary of GFAA, you talked about accelerating the transformation of the Chinese Antique Fair. Three years later, what do you think is the stage of the transformation from Art Fair to Art Week? Is it as expected?
Kou Qin: I actually don't dare to comment on the promotion of the whole market. There are obvious changes for us. In the past, if overseas exhibitors did not come, our market would collapse. Now, even if we do not have overseas, there is still a lot of enthusiasm.
Besides, the addition of new blood and new people is long-term. As soon as the Expo was signed, it was for three years and participated in the Expo as a curator. Everyone's ideas have been upgraded, and the dreams of the participants have changed, and this effect could not have been achieved five years ago. People's consciousness, long-term plan for the Expo, brand design have changed, and people's mode of thinking has changed.
In what kind of soil did Guardian Art Week (GFAA) grow up?
The course of Guardian in the past 30 years: professional and colorful
In the early years, China Guardian was an auction pattern, and now Guardian is already connecting the resources and customers of the new business, influencing and driving each other. So we must not turn the Guardian Art Center into a blunt business activity. We hope to make the Guardian Art Center not only professional, but also high-end taste and colorful.
Kou Qin said that after 30 years of development, Guardian has countless resources, and stories are happening every day. We have a lot of opponents, which is a good thing, just like the coexistence of Sotheby's and Christie's, are helping competitive products improve. At present, the operation of Guardian Art Center is not simply for the primary purpose of profit. Guardian Art Center integrates art exhibitions, auctions, education, bookstores, art vaults, hotels and other functions. Now Guardian Art Center continues to expand the development and utilization of original resources.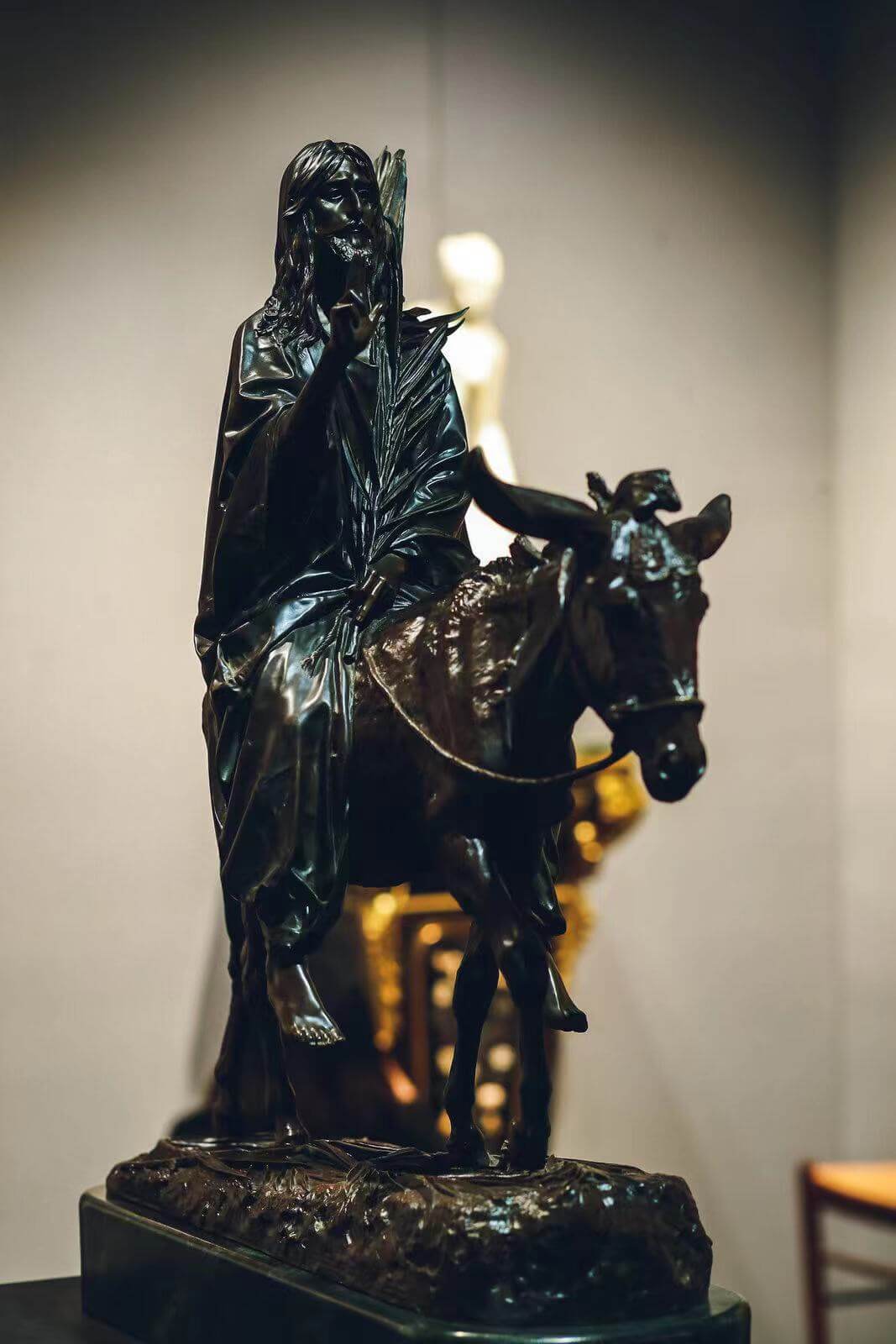 Symbiosis and win-win of Guardian Multi-Module
The exhibition held by Guardian Art Center is multi-level and has a certain degree of human concern. We do Western art exhibitions such as "Meeting Raphael-from the Renaissance to the Collection of Neo-Classical Masters" and the "Zhuyan Huaqi-Qianlong Lacquer Exhibition in the Palace Museum", which showcases traditional Chinese culture. We have both contemporary art exhibitions by young artists and realistic painting exhibitions. For example, "Youth Art 100" is dynamic, which is not only the common language of the general direction, but also in line with the orientation of the Guardian Art Center. At the same time, it also gives encouragement to young artists to give them vitality and a future. These exhibitions have formed a mutual promotion between artists, and a good symbiotic relationship has been formed among all kinds of ecology.
Guardian Education is to closely combine the characteristics of Guardian with the needs of the students, to have an in-depth understanding of what we need, and to be able to provide at a high level. For example, "Buddhist Art and the Four Grottoes" is the first online course in Guardian Education, as well as field research courses in the four grottoes. From theory to example, this kind of experience has a feeling for the students. This is not just a phenomenon, this is Guardian, Guardian gradually become three-dimensional, a three-dimensional Guardian will stand in a higher position, not simply do business, do business, a single Guardian. Guardian has special value and significance, which can not be seen but can be realized.
Guardian Bookstore has more than 100 square meters, multi-source channels, exhibitions, auctions, publishing and other directions. And business development is also thriving.
First of all, I personally hope that Guardian Library can become the largest online bookstore of cultural relics and art books (in variety).
Secondly, we also have the conditions to sell jointly with various publishing houses and institutions, each of which has its own customers and common customers. It is a good closed loop to do online sales and get rid of the limitations of time and space.
Thirdly, we also have publishing resources, educational publishing will be closer to the overall pace and style, through these to serve everyone in a better way.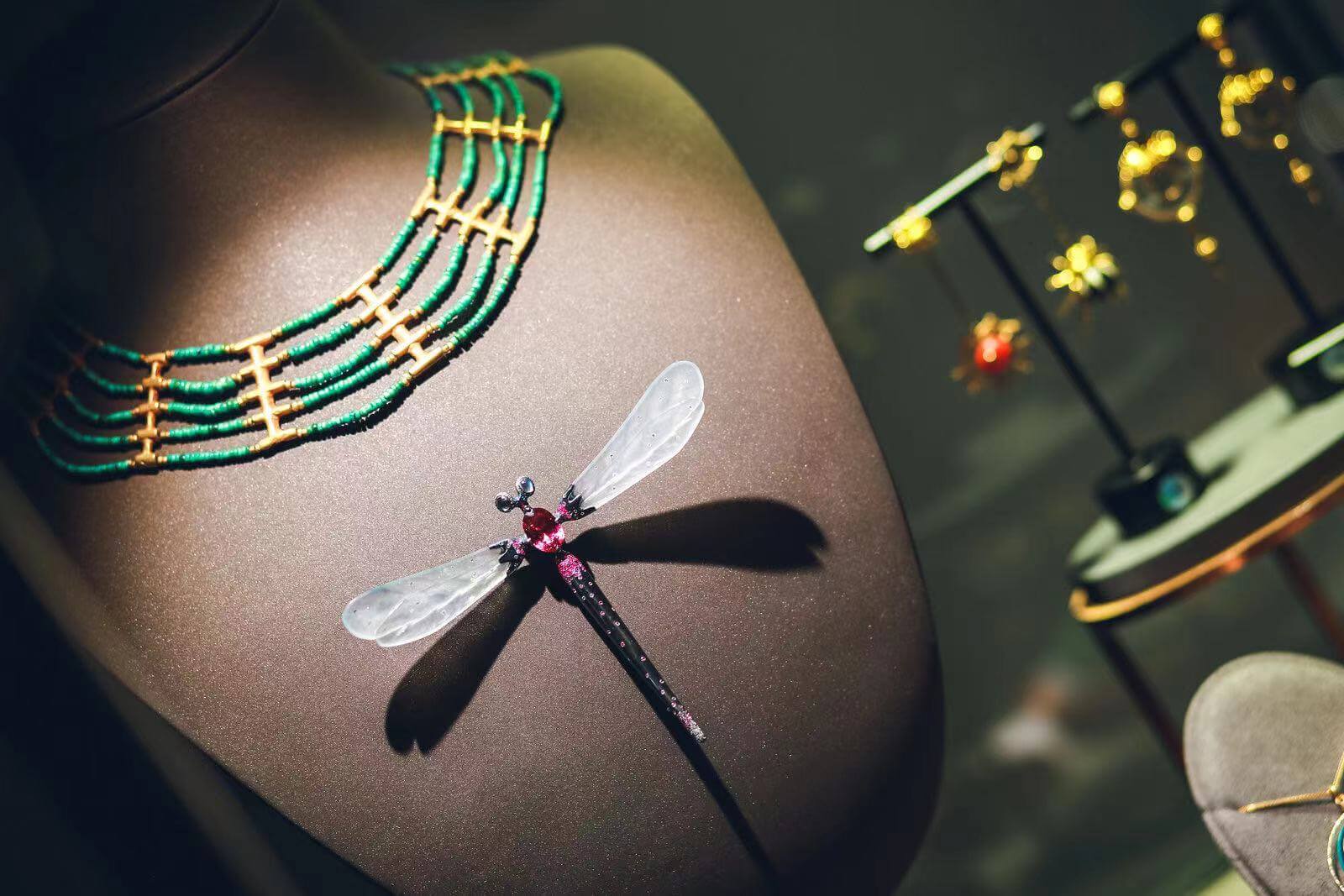 4. Guardian-of-all-trades
Guardian-of-all-trades brings together the exhibition and art vault of the Guardian Art Center, the books of the Guardian Library, the courses of Guardian Education, the products created by Guardian, and the service products of the Puxuan Hotel. It is a brand-new art platform that can really communicate with service, brand, business, product and information.
Kou Qin said that the current Guardian Art Center continues to expand the development and utilization of original resources, integrate some businesses completely, and begin to do private domain to prolong the life cycle of customers. We will all revolve around two directions, "the established goal is right" and "do not do something impractical". At the right time, after the brand is mature and expansionary, Guardian Art Center's own exhibition activities can also continue to go out, the core is to rely on their own strength and ideas.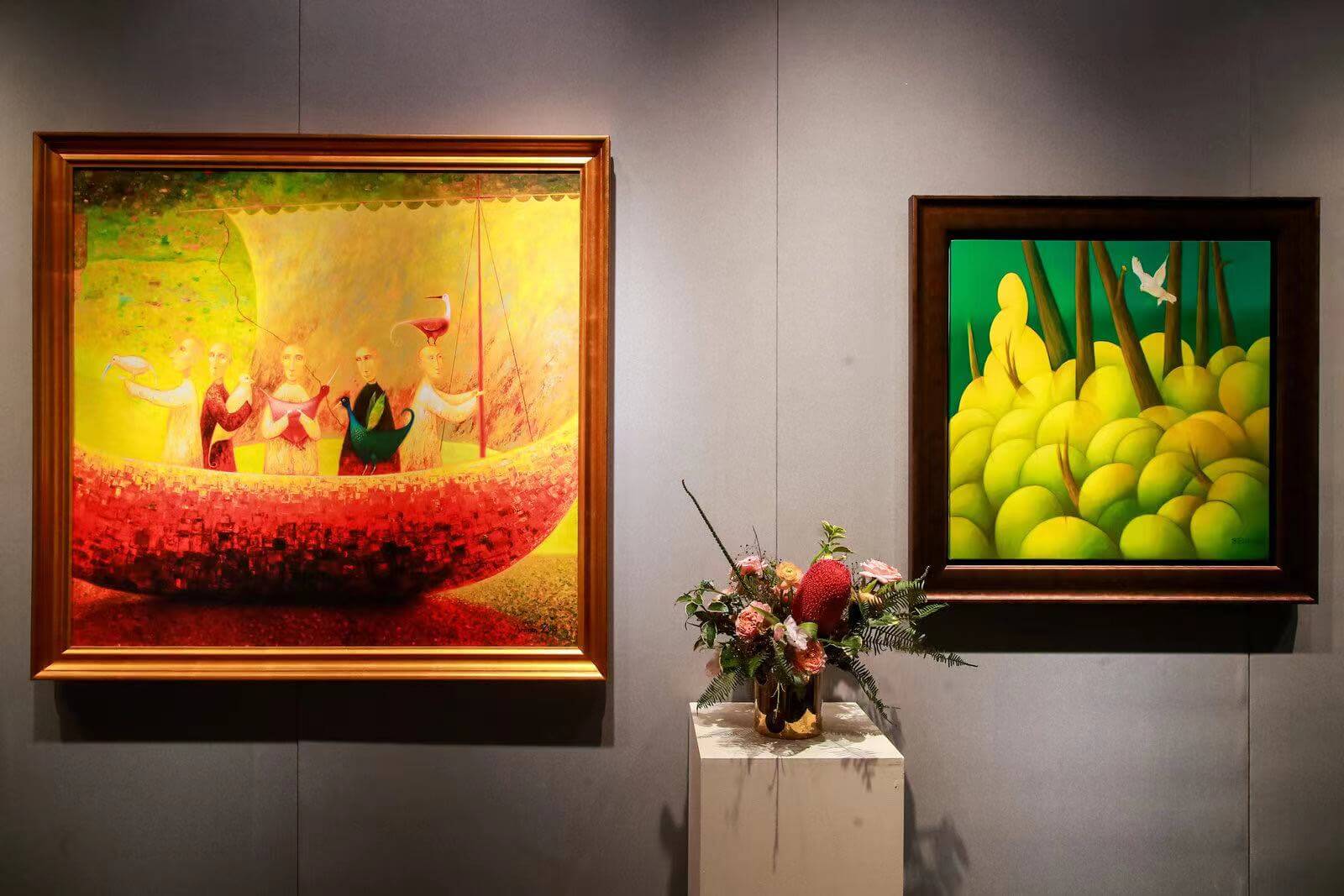 GFAA is a special part of Guardian, which is completely different from auction, but it is also a good connection point. Auction guests can come to buy things, and educational students can also participate in it. The original art market is still there, but it is still innovating and developing, and now it is not just what it used to be.
China Guardian will do better and better. Guardian Art Week should also stick to it and hope to build an ultimate art exchange and interactive event and a more valuable art market ecology with everyone.
For more information about the latest developments of the 8th Guardian Art Week (GFAA2021), please follow ArtPro.