【2021 Autumn Auction】 Jean-michel Basquiat's Donut Revenge
15 Oct 2021, 16:35
Pioneering the Jean-Michel Basquiat market in Asia, Christie's proudly presents a monumental figure painting created in 1982 by the legendary artist. Following the phenomenal success of Warrior and Untitled (One Eyed Man or Xerox Face) in Hong Kong earlier this year, Donut Revenge further responds to the ever-growing demand for exceptional works of art by Western artists in Asia. Cementing Christie's as the leader in introducing the most sought-after works in the market for the region and beyond, Donut Revenge will be an important highlight in the 20th and 21st Century Art Evening Sale on 1 December.
Elaine Holt, Deputy Chairman and International Director, Christie's Asia Pacific, "Donut Revenge is a spectacular display of Jean-Michel Basquiat's artistic lineage to Old Masters, Abstract Expressionists, Pop Art and street art. The central radiant figure emerges from a blaze of extraordinary colour and form, highlighting Basquiat's own masterful voice that speaks of the complexity and diverse facets of the society in which he lived and witnessed. We are delighted to offer such a significant work in our Hong Kong Evening Sale this autumn and are committed to presenting the most significant artworks by the artist here in Asia. Basquiat's impact and appeal transcends time and geography, and Christie's is dedicated to bringing his legacy to Asia."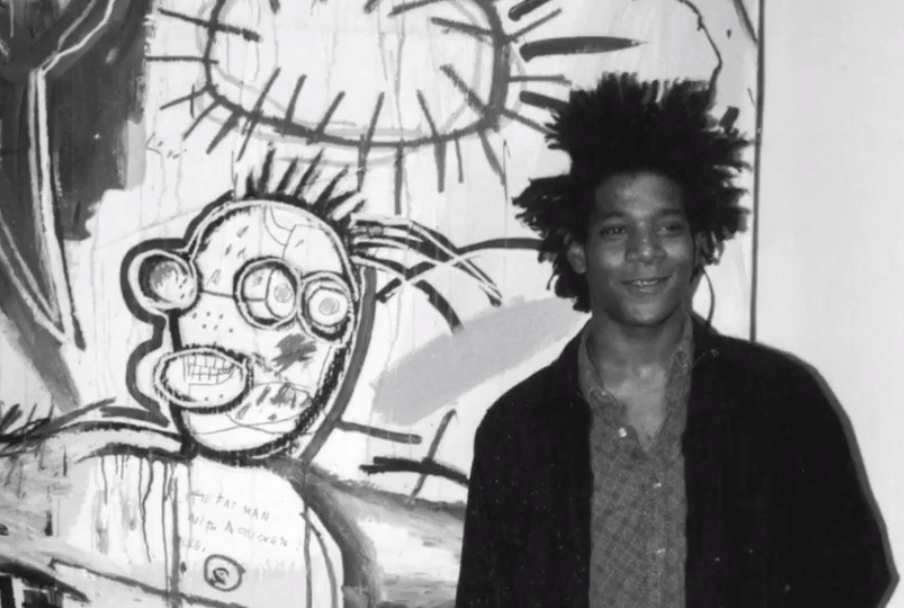 Basquiat's Donut Revenge:
1982 was a watershed year for Basquiat: 7 out of the top 10 world records for the artist are works from 1981 – 1982, including Warrior, which realised HK$324 Million / US$42 Million this March at Christie's Hong Kong, becoming the most valuable Western artwork ever sold at auction in Asia.
A collision of art historical references: Through the interplay of bright bold pinks against dark reds and enamel blacks, Donut Revenge is a recontexualisation of European Old Masters such as Caravaggio, American Pop artists including Roy Lichtenstein, and Abstract Expressionist titans like Willem de Kooning.
Radiant superhero/ angel figure rendered in a unique way: The central figure manifests the depth and complexity of Basquiat's unique vision of art history. Rendered in curved lines and full-bodied shapes, Basquiat upends his conventional way of depicting figures. Donut Revenge calls upon the saints, messiahs, and kings of art history, while at the same time conjuring black heroes of the artist — including jazz musicians, boxers, and baseball players — whose identities he blurred with his own.
Jean-Michel Basquiat
Warrior, 1982
Acrylic spray paint Panel | 183 x 122 cm
Price: HKD 323,600,000
23 Mar 2021
Christie's Hong Kong
Playful title: Donut Revenge, as its title implies, has a playful quality, while still maintaining the urgency and ferocity of Basquiat's distinctive mark making. It makes a punchy reference to the Do Not Revenge painting, another one of Basquiat masterpieces from the same period.