ArtPro Dialogue with Collector: How  Du Jie, an idealist, builds a super Utopia for Collectors
27 Sep 2021, 15:30
In September 2021, the most beautiful autumn in Beijing, the construction of a private art museum on the South Bank of Miyun Reservoir in the suburbs of Beijing began.
Since the pandemic, many private art galleries and art institutions in China are facing enormous difficulties. However, Beijing has quietly launched a new private art gallery. When the foundation of this art museum was set, it was also the moment when the artistic Utopia of collector Du Jie began to realize. "Utopia", on the one hand, is a material architectural space; on the other hand, it is an idealistic spiritual pursuit. This combination will be in the process of establishing a private art museum, and the melancholy will also accompany the utopian world. Is the private art museum a spiritual garden for collectors or a bottomless hole for spending money? On September 18, 2021, when the foundation laying ceremony of Zi'an contemporary art museum was held, ArtPro talked to collector Du Jie about "His original intention and his ideal of establishing this art museum".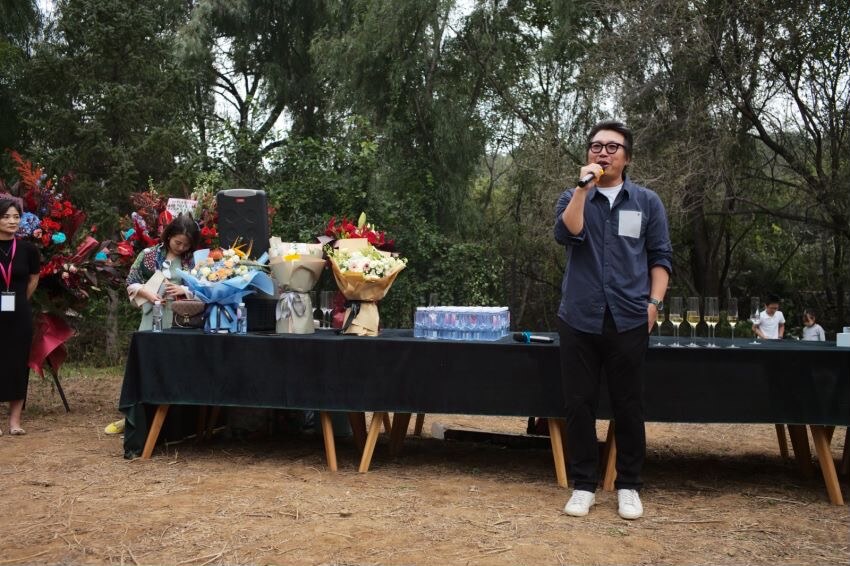 Interviewee: Mr. Du Jie, collector, investor, director of Guangdong Times Art Museum and director of Beijing Mumu Art Museum (hereinafter referred to as Du Jie)
Interviewer: Xie Mu and Li Shuai (hereinafter referred to as ArtPro)
Part I. A persistent person who is making a challenging move
Du Jie, who joined Guangdong Times Art Museum as a director in 2017, became the No. 12 sponsor of Beijing bunker space and diplomatic apartment from 2018 to 2019 and is the founding director of Beijing Mumu Art Museum from 2020 till today. Since 2016, he has stepped into the core collection circle in China and accumulated his systematic academic research and collection experience through his participation and work in these influential art museum spaces in China.
His friends often evaluate Du Jie and say that he is a persistent idealist. What he has to do is extremely difficult but usually great. This art museum will be full of his breath. He is a "Virgo" who has always been pursuing perfection.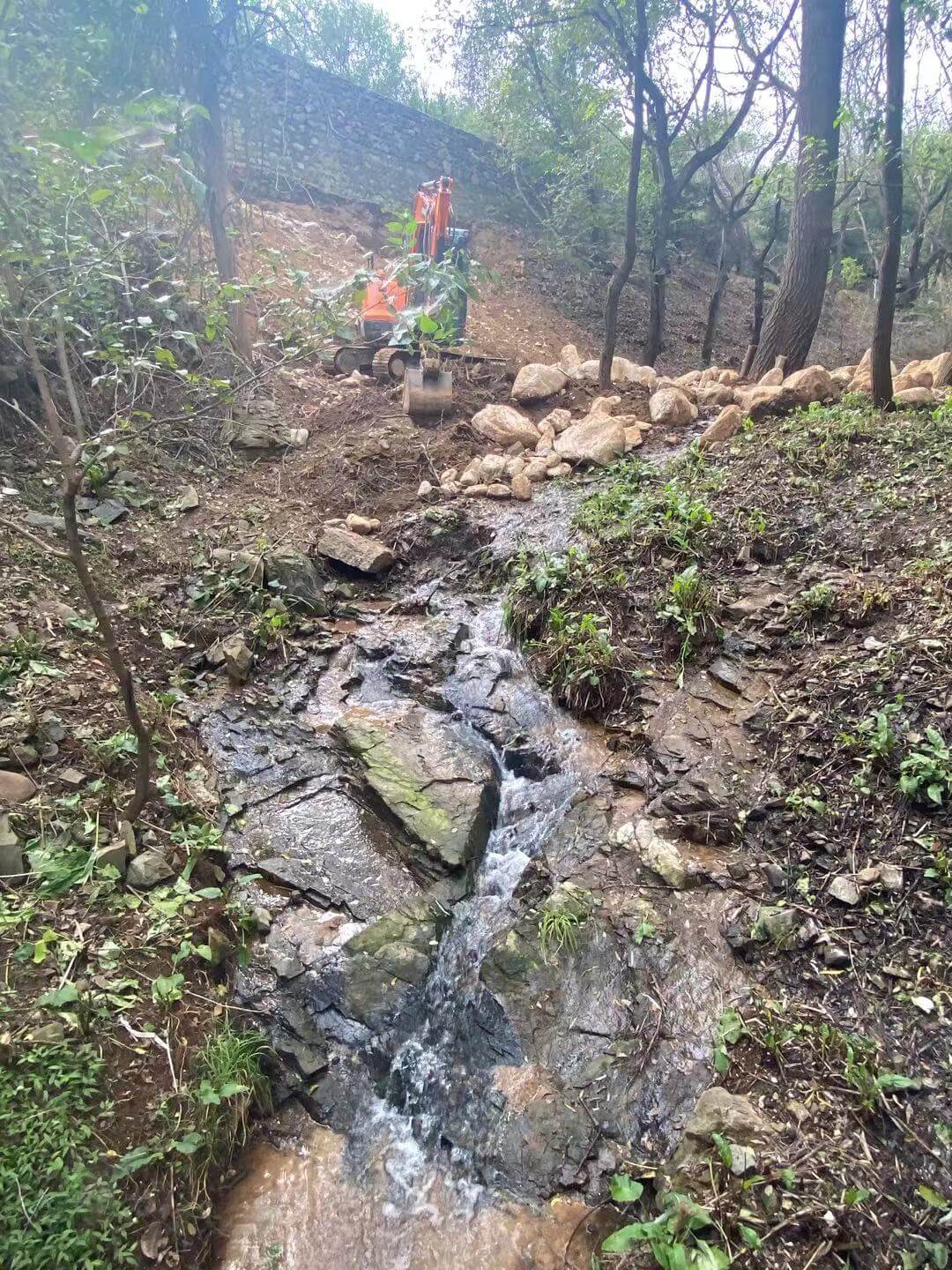 Part II. The art museum is a Utopia of super collectors
ArtPro: Why do you want to set up an art museum? What is the original intention of establishing the art museum?
Du Jie: The art museum is the ultimate dream of a super Collector - to share his ideas and tastes with you. From the collection in the spring of 2016 to today, with a deeper understanding of contemporary art, my fragments of contemporary art can be gradually integrated into a system, so the impulse to present my own ideas and collections in a fixed space is becoming stronger and stronger. I understand that creating an art museum itself is to create a work and represent idealism.
In 2017, I rented a space in Shunyi District where White Horse was situated outside the Sixth Ring Road to display my private collections. It is the beginning of my understanding and attempt of personal art space. At the end of 2018, we finally found a yard covering nearly 14 Mu near the South Bank of Miyun Reservoir in Beijing.
The whole art museum is managed by young designer Liang Chen. One thousand five hundred square meters of exhibition space is the main body of the art museum, and more than 800 square meters of the semi-covered underground building is the artist's residence and studio. Furthermore, to improve the Art Park's ecology, guest rooms, restaurants, cafes, and public libraries will be open to guests, and some camps and tents will be set up for young people near the art museum.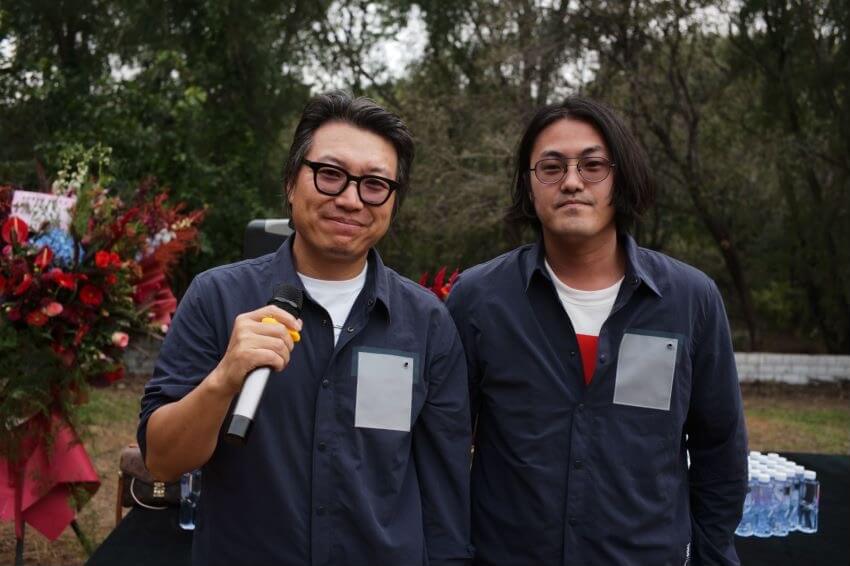 ArtPro: Why do you choose Miyun instead of downtown? Will it affect the publicity of the art museum?
Dujie: The place I chose must be unique. Although it seemed to be a very dilapidated villa when I first saw this place, I think the surrounding environment must be an art museum in the future. It is located at Exit 18 of Jingcheng Expressway, only a little more than an hour's drive from 798. Far from the noise in the city, it was unlike the traditional white box. We don't worry that distance will affect the publicity of an art museum. Zi'an contemporary art museum is a paradise for art. Many art museums like these worldwide attract art audiences to go there every year with their outstanding art exhibition contents and experience to feel the charm of art. The Louisiana Museum of modern art in Copenhagen and Somerset House in Hauser & Wirth will be our good direction for our research and learning.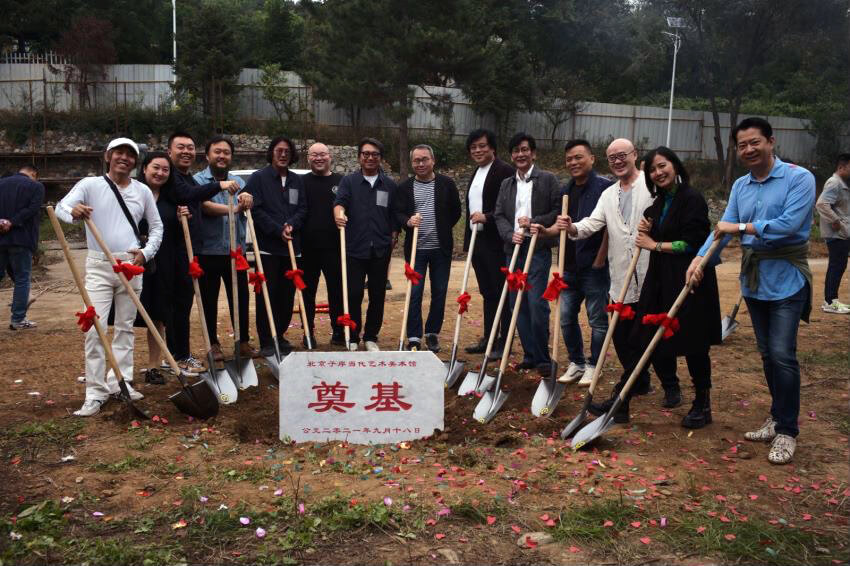 Part III. This art museum belongs to the world and the future
Du Jie is not only a collector but also the owner of the art museum. He has participated in a lot of architectural design and research. He hopes that the art museum is artistic, from the architectural appearance to the exhibition content, and the art museum itself should be a work of art. Based on many years of personal business experience in Europe, he spent two years visiting art galleries and his favorite architectural designer works all over Europe so as to integrate these complex ideas into a building: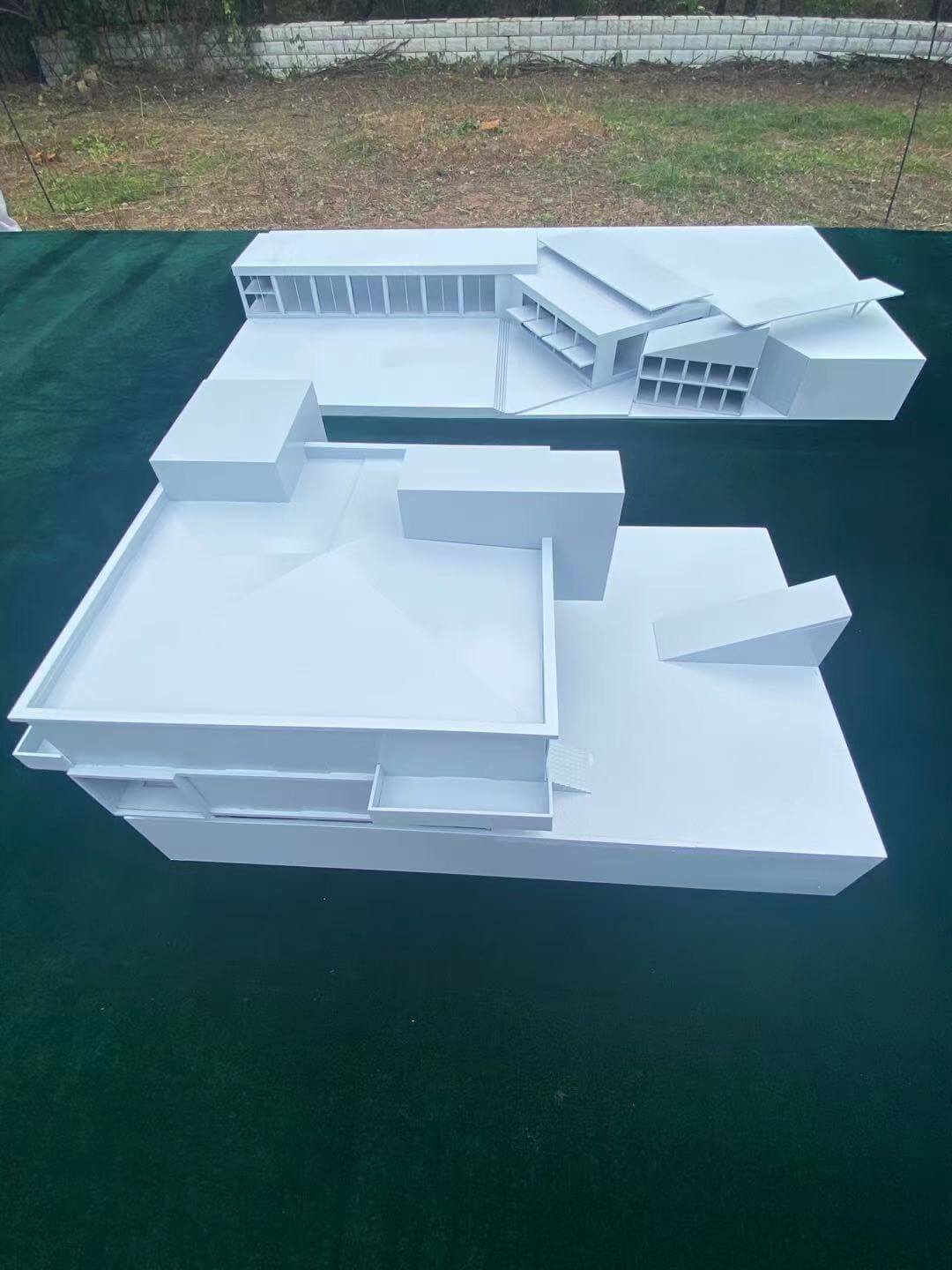 Architectural learning tour of European Art Museum. In 2019, Du Jie drove all the way from Venice, Italy to visit the space designed by Carlo Scarpa, including Quinn Art Foundation and Verona Museum, to study the display of artworks in one space. Drive to the Bath Vals of Zumthor in the Swiss Valley, the Walemba in Cologne, Germany, and the Ronchamp Chapel of Le Corbusier in France to study the light and shadow of the art museum.
Cooperation with designers. Help designers understand contemporary art, including classic and eternal presentation. Du Jie hopes that the Zi'an contemporary art museum's design is an attractive work, not a transformation of the original space. Instead, it belongs to the future and restores ancient and contemporary approaches.
It's all about details. During the art museum design, Du Jie always had a tape measure and an electronic ruler in his bag to measure all kinds of data anytime and anywhere, to accurately perceive all kinds of feelings of the work in the space, including every inch of light and shadow. Du Jie is eager to integrate all the beautiful details of architecture into his works, constantly accumulating his understanding of architectural design.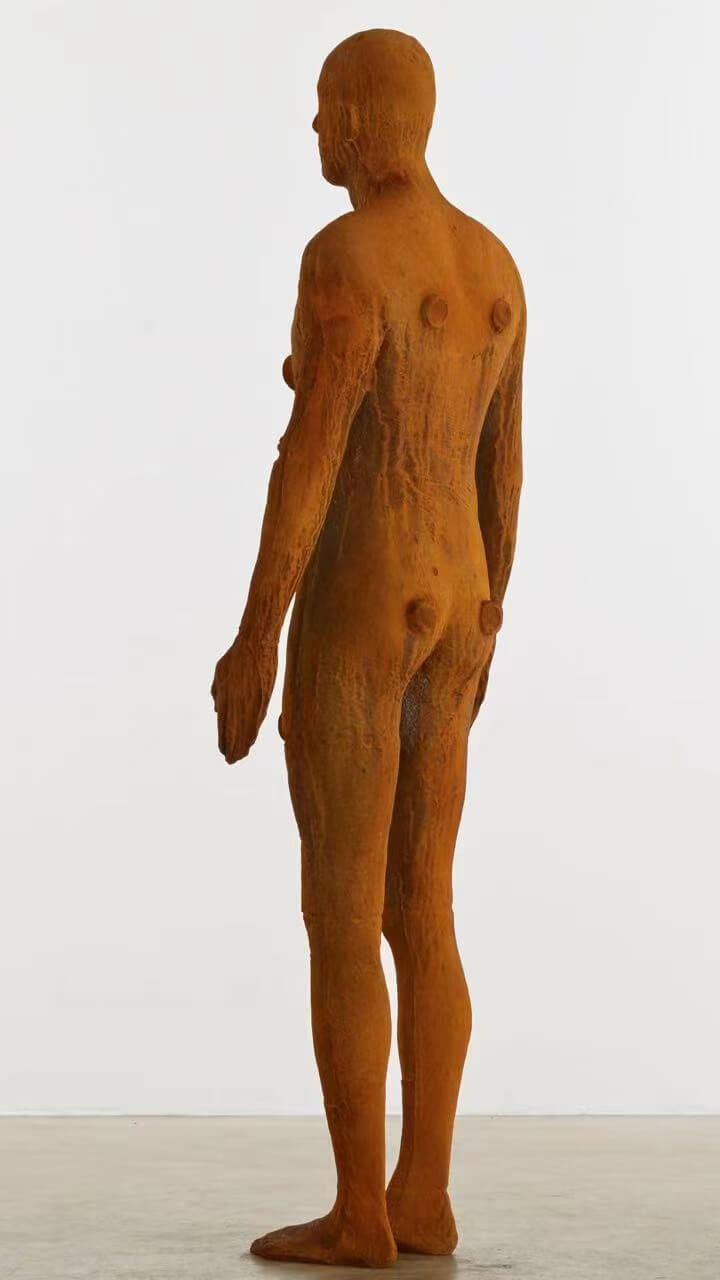 ArtPro: How is art generated in Zi'an Art Museum?
Du Jie: On the whole, Zi'an contemporary art museum is composed of four parts: the main building of the art museum, the resident base of artists, the valley theater, and the lakeside wharf.
In the future, there will set a sculpture of a British artist next to the tall pine tree by the lake. I believe everyone who comes to Zi'an contemporary art museum will stay here quietly and deeply,thinking about the relationship between contemporary art and the natural environment.
There are several different forms of art in the Art Museum:
○The lake wharf plans to do some experimental modern dance performances.
○ Valley theater will be a favorite place for music artists.
○ Regular contemporary art exhibitions will be held in the main building.
The resident base will invite artists from different countries and regions to create resident works every year. In addition, we hope that the art museum can provide people with a platform for academic research and exhibition.
ArtPro: As a collector, what do you think is the most essential quality to operate an art museum? How to ensure the continuous operation of the art museum?
Dujie: One of the most important things is taste. If the owner's taste is not good enough, no matter how large the art gallery is, it's useless. We want to make everyone feel that each exhibition is lovely and worthwhile. We hope that the art museum is a stable platform that will show our diversified and rich understanding of art ideas, turning it into a place for art to be created and nurtured, including helping some emerging artists. This should be the dream of a group of super collectors. The construction of the Art Museum requires a large amount of capital. It costs tens of millions only in terms of fixed assets. In terms of operation, our own financial companies and industrial companies will be the central part to support the continuous process of the art museum.
ArtPro: Do you have any plans for the future of Zi'an Contemporary Art Museum.
Du Jie: Zi'an contemporary art museum will hold two regular exhibitions every year and one project every quarter. Contemporary art, dancers, architects and musicians. Each project will have its own mission. Through the project and curation, it will give collectors and art lovers more thinking and in-depth discussion.
Opening exhibition: we will invite 6-8 young artists to participate in the later design of the art museum, and some of their works will remain in the art museum permanently. This exhibition will not be a hard collection of contemporary artists and architectural designers, but artists think about how to create works according to their space. At the same time, the audience will feel the vitality of the art museum architecture brought by the creation of contemporary artists.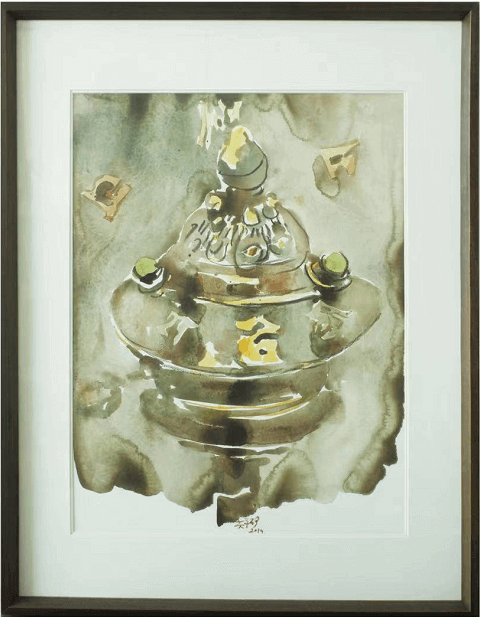 The second exhibition: "a spoonful of ideas"—Collectors in WeChat Group: Du Jie, Li Zhanhao, Zou Yuanbing, and Guan Dongyuan. During the past two years, our four collectors have discussed today's artists and works in a WeChat group called "a spoonful of ideas" every day. Through the presentation of this collection group exhibition, I hope that I can give collectors and art lovers in society a more specific observation of contemporary art collection.
ArtPro: Tell me about your current collection scale. Where do you buy and collect artworks?
Du Jie: So far, we have collected more than 200 important artworks. Over the past five years, we have constantly adjusted our collection strategy. Since 2017, we have had 20 large works at the Expo at one time. In 2019, we gradually reduced the number of collections purchased, and the collection standard has also been changed to the collection standard of the art museum. Masterpieces and top-notch goods of young artists are the topics we usually discuss.
In terms of categories, painting with easel is the majority, followed by images and sculptures. We also collected the first image works of many young artists in their creative careers as a kind of care and encouragement.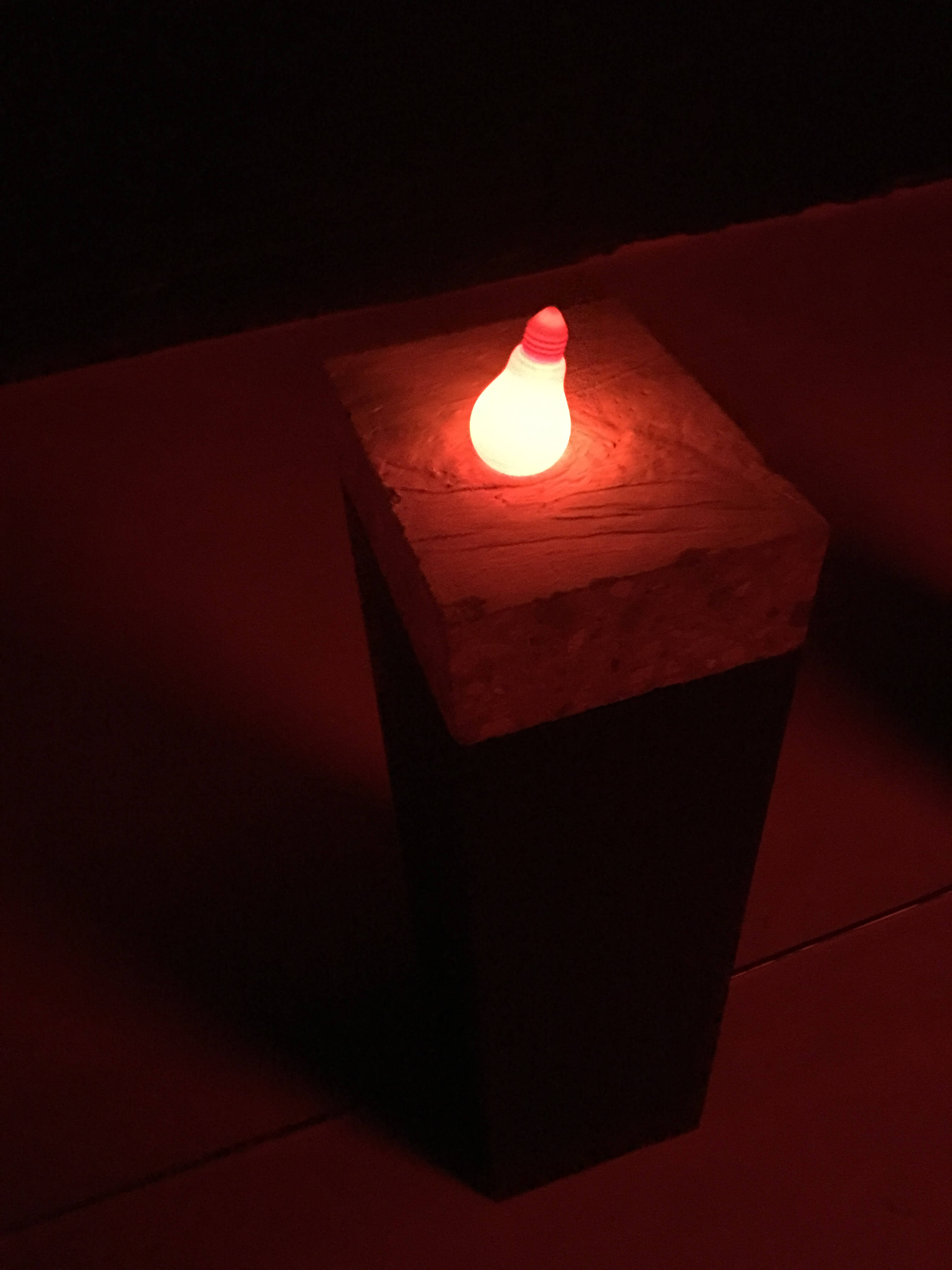 Basic principles of collection:
✓ Quality matters. The collection will not consider the business interest that much. We collect many artists' artworks without secondary market auction records because they are critical in history.
✓ Collect your favorite works. Most collectors worldwide will watch the secondary market to buy things, but they may not like it. The collection is our whole way of life. We hardly touch the works we don't like.
First, the secondary market auction, if you want to buy heavyweight works and have sufficient funds, the auction is a good choice;
Second, primary market galleries and fairs.
Third, private contact in the art circle.
ArtPro: How did you become a professional collector with an art museum in five years?
Du Jie: In the past five years, unlike many new collectors who started collecting directly from the secondary market, we began to buy works from fairs and galleries one by one after we had done our homework.
In the past ten years, the fashion design team has accumulated rich visual experience. The emotion of contemporary art is more complex with more layers and entanglement. Works must genuinely reflect the artist's understanding of life, thought, spirit and society before they can get our attention and collection.
ArtPro: Do you have any collection methodology to share with new collectors?
Du Jie: When it comes to collection, there is only one way to go. I try to learn about artists and works. I spend most of my life researching and studying art, specifically:
First, we should live in the core contemporary art circle. Many collectors hang out of the circle, and most of the information they get is second-hand. I spend a lot of time learning first-hand knowledge, visiting private collectors' spaces and art galleries, or contacting the artists themselves and visiting the artist's studio. Most of my time in life is concerned about the global art circle, reading the WeChat official account, or talking about methodology and discussing artists and works with friends.
Second, before the pandemic, I spent nearly half a year watching exhibitions around the world. I seldom spent time shopping abroad. Almost all my time was given to art galleries, galleries and artist studios.
Third, for artists who have been famous for a long time, if I have seen the original works before, I can decide whether to buy them by looking at the photo. For young artists, we must know the artist in detail before studying whether to collect them. Visiting the artist's studio is a very intuitive way to understand artists. During the pandemic last year, we visited many artists' studios in Beijing and obtained a lot of first-hand information.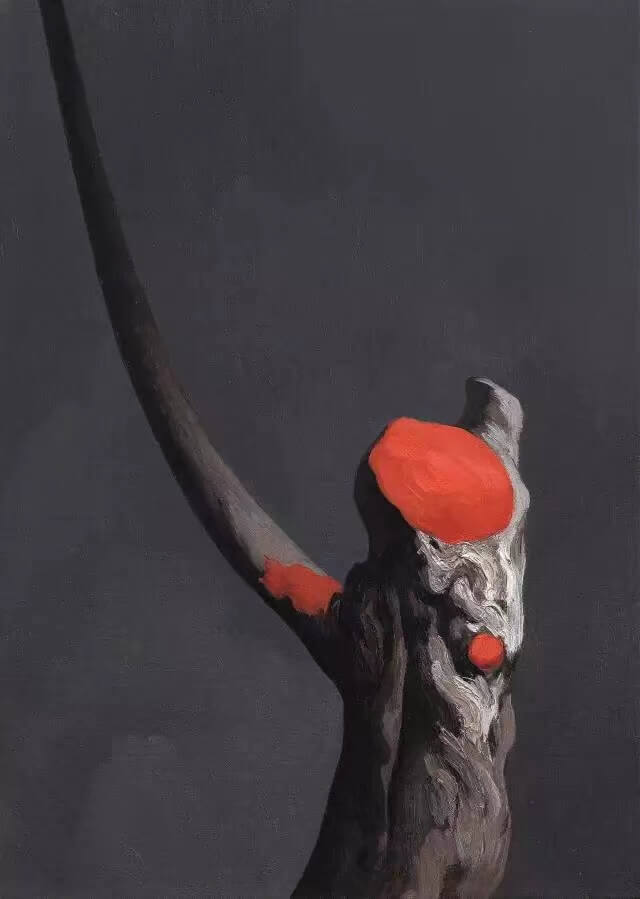 ArtPro: What kind of artworks do you think can enter Zi'an Art Museum, and what is the relationship between your collection and the future of art history?
Du Jie: This is a question about the way and standard of collection. I often ask myself and answer questions from others. So it isn't easy to measure. But the collection will have the main thread. Those works that explore and think about the theme of today's human spiritual survival are the goal we have been pursuing.
The Zi'an Contemporary Art Museum,from a field near the water to foundation ceremony at present, stems from Du Jie's idealistic execution and reflects Du Jie's aesthetics and taste different from ordinary collectors. This is not only a gift, but also precipitation of experience. China's private art galleries started late. Although art galleries are in Europe and the United States are mature, we hope Zian Contemporary Art Museum will belong to the world and the future.
ArtPro will continue to pay attention to the development of collectors and the latest development of Zi'an contemporary art museum. Please pay attention to more wonderful contents.
Source: ArtPro
Author: Molly Emily