"In the Mood for Love – Day One" The Artist's first NFT creation
7 Sep 2021, 10:30
Hong Kong, 6 September 2021 One of modern cinema's most influential film directors and the first Chinese director to win the Best Director Award at the Cannes Film Festival, Wong Kar Wai is internationally renowned for his award-winning films. His uniquely sensual contemporary cinema, including "Happy Together" (1997), "In the Mood for Love" (2000) and "The Grandmaster" (2013), has garnered acclaim from audiences and critics alike. On the occasion of the 30th anniversary of Jet Tone Films, Wong's production company, Sotheby's today unveils details of an unprecedented collaboration with Wong for its forthcoming Modern Art sales in Hong Kong.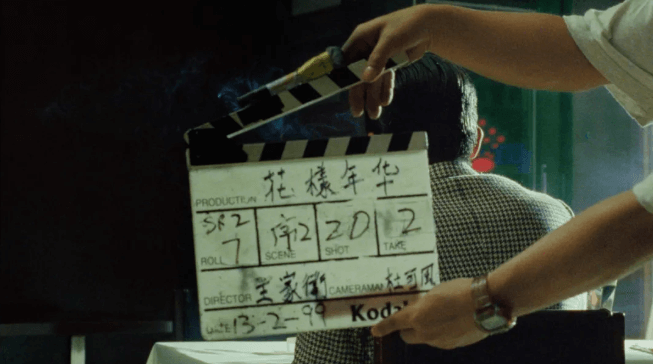 Offered in the Modern Art Evening Sale
The star lot of Sotheby's Modern Art Evening Sale on 9 October is the debut of Wong Kar Wai's first ever NFT creation – "In the Mood for Love – Day One" – edited from never-before-seen footage shot on the first production day of the international masterpiece, "In The Mood For Love" (2000). The original film premiered at the Cannes Film Festival to critical acclaim, winning the Grand Technical Prize and with Tony Leung awarded Best Actor (the first Hong Kong actor to win the award). Unveiled for the very first time, the NFT short film contains rare footage starring Tony Leung and Maggie Cheung as characters utterly different from the iconic lovers in the original film. This unique artwork celebrates the critical and wondrous moment when a creative idea is first conceived, while marking the first Asian film NFT ever to be offered in international auction houses.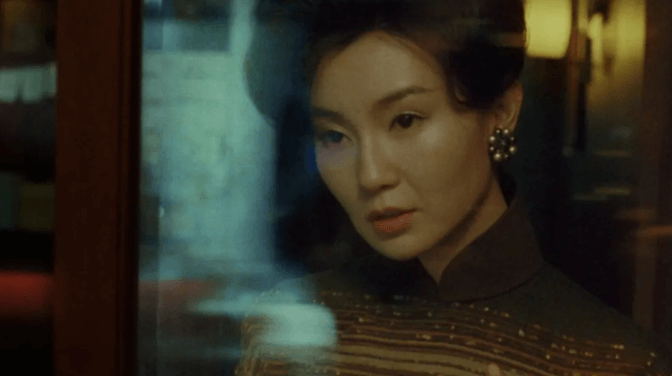 All creation originates from a single thought. The "Humane King Sutra" describes that every thought consists of ninety flashes, and within each flash lives nine hundred sparks and extinguishments. Where did the first thought of IN THE MOOD FOR LOVE originate from? Hard to say. What's certain was that February 13, 1999 was the first day when I put that thought into action. The first day of every film production is like the first date with your dream lover -- it is filled with fright and delight, like skating on thin ice. An arrow never returns to its bow; twenty years on, this arrow is still soaring. Today, we are able to eternalize this first day in a brand-new form. In the world of blockchain, this arrow can chart a new course. Here's to more of us that will live and chase that first spark in every flash.
Another important highlight is the "Heartbreak Tango – Yellow Jacket" – the leather jacket worn by leading actor Leslie Cheung in the film "Happy Together" (1997), which won Best Director at the 1997 Cannes Film Festival, marking the first time a Chinese director had won this award. Depicting the love story of a male couple living in Argentina and starring the legendary Cheung as Ho Po-Wing, the film was ground-breaking at the time. Scenes showing Cheung wearing the leather jacket remain a classic for fans, and the jacket, which has been preserved in the Jet Tone Archive since the release of the film 25 years ago, is in excellent condition.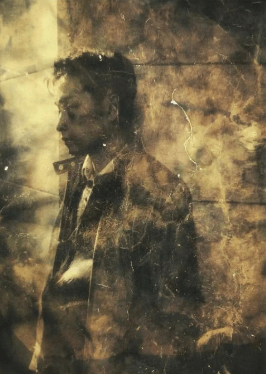 Happy Together |WKW x Jet Tone Films 30th Anniversary
To mark the 30th anniversary of Jet Tone Films, Wong's production company, a dedicated sale of collectibles from the Jet Tone Archive will take place on 10 October. Since its foundation in 1991, Jet Tone Films has been entertaining the global audience with stunning productions. Behind the scenes, the Jet Tone team has also been dedicated to keeping an extensive archive documenting the many milestones of Wong's creative journey. Comprising of 30 collectibles handpicked by Wong – including props, costumes, posters, photographs and box sets, each with a certificate signed by Wong – the sale will serve as a retrospective of Wong's career to date, with each item encapsulating a symbolic moment in his oeuvre.
Most of these 30 collectible items have played a role in my films: costumes, props, styling, photography and posters. A few even came from my personal collection. Together, they symbolize the different stages of filmmaking from production to exhibition. This collection features the works of our long-time collaborators William Chang, Christopher Doyle and Wing Shya, along with artwork created by artists from different parts of the world for the occasion of the 30th anniversary of Jet Tone Films.
Wong Kar Wai x Modern Masters: An Unprecedented Dialogue Across Time and Space
Juxtaposing Modernist fine art with Wong's visionary, cinematic aesthetics, this collaboration brings together an unprecedented dialogue among masters of their fields that expands across space, time and media; a truly remarkable crossover that is unprecedented in any previous auctions. Further details to be announced, stay tuned at sothebys.com for updates!