Bonhams Appoints Malcolm Barber as CEO for Asia
21 Jun 2021, 16:00
The international auction house Bonhams has appointed Co-Chairman Malcolm Barber as CEO for Asia, effective immediately. Malcolm is currently based in Hong Kong, and his new title is Co-Chairman and CEO Asia, responsible for growing Bonhams' business in the region as part of the company's worldwide strategy.
In a career spanning over 40 years, Malcolm Barber has worked in all aspects of the auction business and has conducted some of the most important auctions of fine art and classic motor cars, including the first ever classic car sale in Monaco in 1986, the 2017 world record sale of the famous 1914 Peugeot L45 grand prix racer from the renowned Bothwell Collection in Los Angeles, and the 2012 Hong Kong white-glove sale of Voyages of Discovery – Fifteen works by Chu Teh-Chun and Zao Wou-Ki from a private Portuguese Collection.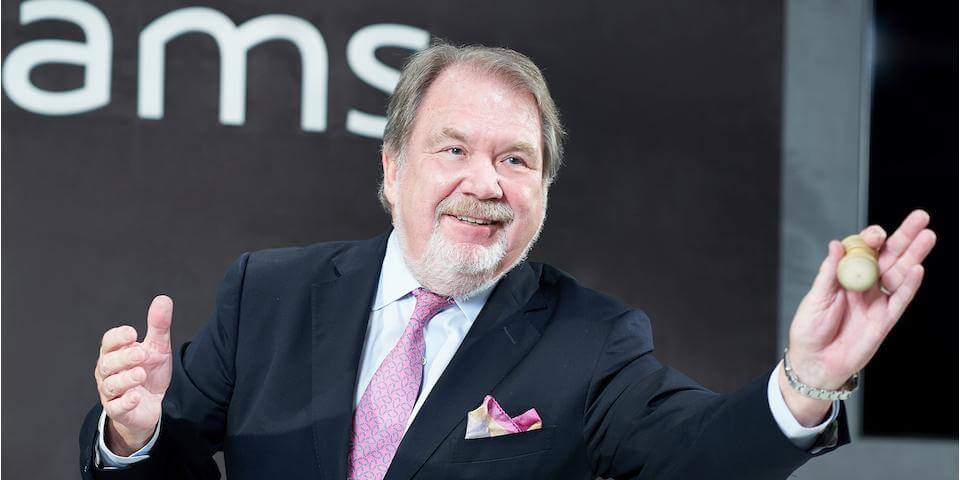 Malcolm's tenure with Bonhams stretches back more than 20 years. He has previously held the posts of Group Managing Director and Group CEO. In the early 2000s, Malcolm moved to the USA and over the following decade established Bonhams as a major force in New York, Los Angeles and San Francisco. During that period, he masterminded the successful merger between Bonhams and the Californian auctioneers Butterfields, and secured the prime location of 580 Madison Avenue for Bonhams' New York saleroom. In 2014, Malcolm took on the task of strengthening Bonhams operations in Asia – following the opening of a new dedicated saleroom in Hong Kong – and established a presence for the auction house in Beijing, Singapore and Taipei.
Commenting on the appointment, Bonhams Global CEO Bruno Vinciguerra said: "Malcolm's vast experience of the international auction world and his track record of inspirational leadership are precisely what we need at this time to further strengthen our offer in the key Asian markets."
Bonhams Co-Chairman and CEO Asia, Malcolm Barber, said: "Asia is immensely important to Bonhams. We already have a well-established and knowledgeable team in Asia. I am looking forward to working with them to pool our individual skills to build on our strong foundations, and to serving the Asian audience which increasingly engages with us globally. I would also like to thank Edward Wilkinson for his contribution and achievement on leading Bonhams' Asia team over the past five years."
Departing the role as Executive Director Asia, Edward Wilkinson will continue his leadership as Worldwide Director of Indian, Himalayan and Southeast Asian Art, based in London.
Bonhams' Asia operation includes salerooms located in Hong Kong and Sydney, as well as representatives in such key areas as Singapore, Melbourne, Tokyo, and most recently with the new business centres opened: Shanghai, Beijing, and Taipei.