Art Events | Hedge Fund Giant Bought A Work of Basquiat at a Huge Price during COVID-19!
Under the impacts of the unexpected COVID-19, global economy has suffered a severe downturn and all walks of life have slowed down their pace in 2020. Since June, the art industry in America has also suspended. However, recent block trading of an artwork has shocked the industry!
According to the coverage of Bloomberg News, the largest financial news company in the world, global famous hedge fund giant Ken Griffin bought a work named Boy and Dog in a Johnnypump of Jean-Michel Basquiat at a price of over USD 100 million!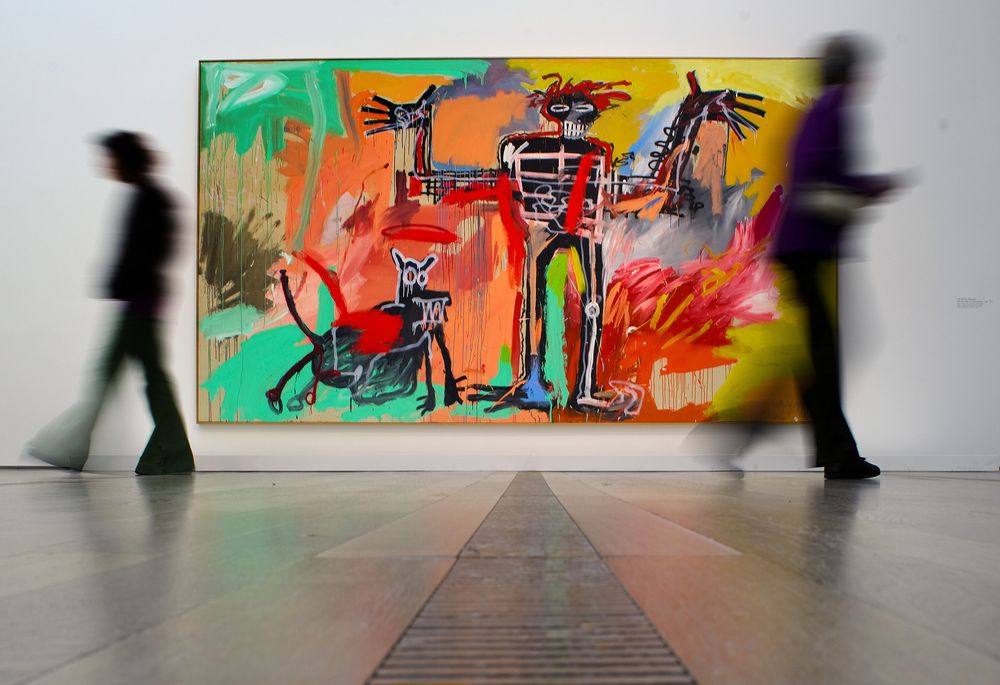 Boy and Dog in a Johnnypump in Basel. Photographer:FABRICE COFFRINI/AFP Via Getty Images
Three years ago, the masterpiece Untitled of Jean-Michel Basquiat was sold at a price of almost USD 110.5 million in Sotheby's New York, creating an individual auction record. The selling price of Boy and Dog in a Johnnypump is approaching this record!
Both Boy and Dog in a Johnnypump under heated discussion and Untitled sold at a price of USD 110.5 million were created in 1982, seeing the golden age of Basquiat. The size of the former is larger.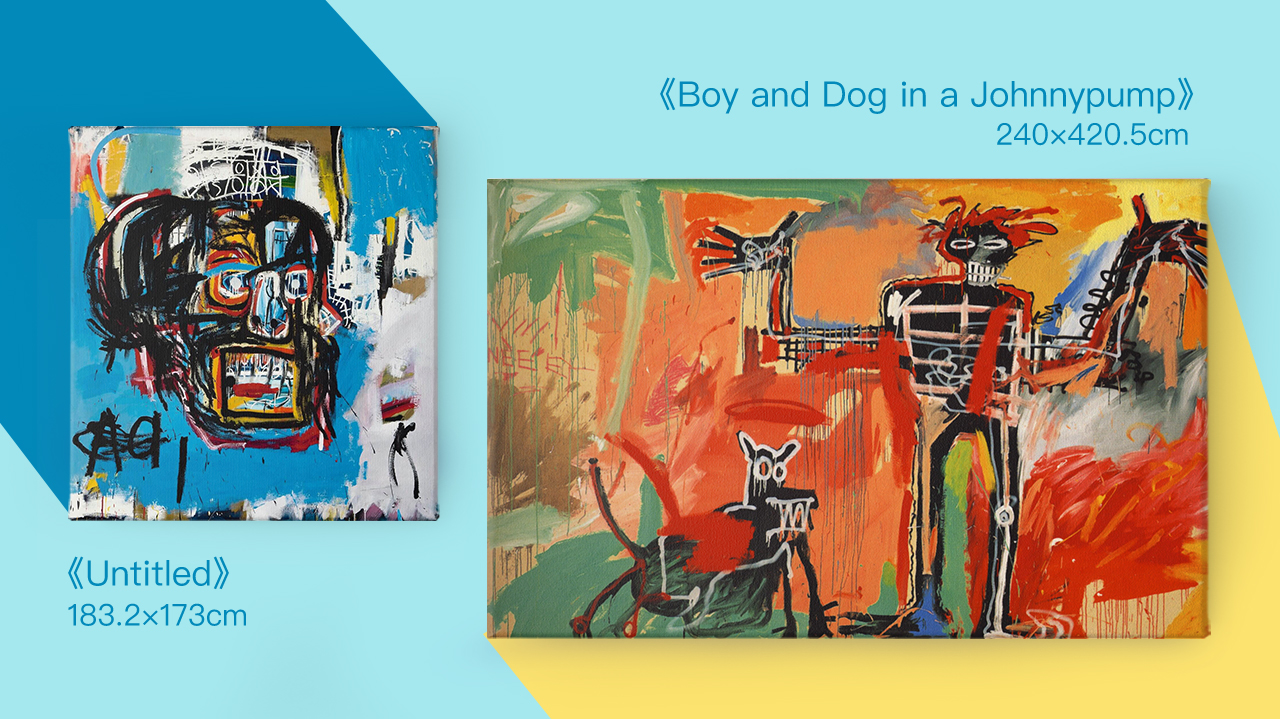 Untitled and Boy and Dog in a Johnnypump
The seller of this deal is Peter Brant, a magnate in the publishing industry of America as well as a famous Basquiat work collector. In the last year, Brant held in a foundation of New York a Basquiat work exhibition where Boy and Dog in a Johnnypump was displayed.
The buyer Ken Griffin can be called the youngest and most successful fund manager in the hedge fund circle. He established American Citadel Investment Group personally when he was just 40 years old and has forged the Group into the world largest and most successful hedge funds, which can be called a legend of wealth.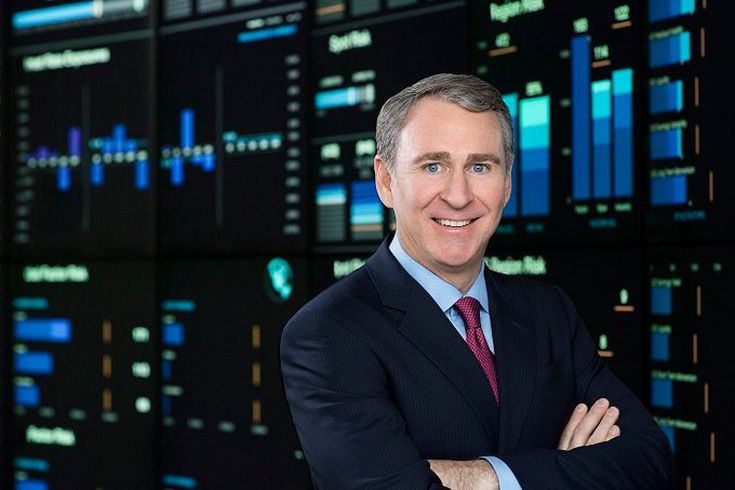 Ken Griffin
In addition, he is also keen on collection and charity, and he is a major donator of museums. He once bought masterpieces of some artists, such as Jackson Pollock and Williem De Kooning and has collected many works of female artists and artists from ethnic minorities. The hall of Whitney Museum of American Art, one wing of Museum of Modern Art in New York and one hall of Art Institute of Chicago are named after the name of Griffin, which can reflect the strength and influences of Griffin in the finance circle and the art circle.
A fashionable fixed star in the artwork auction circle - Jean-Michel Basquiat
1960 - 1988
Jean-Michel Basquiat is one of a few of African American artists. His works are unruly, personalized and colorful; Seemingly simple drawing shows Basquiat's attention to social topics, including race, human rights and wealth, reflects sufferings and wounds of Afro-American people and is full of political colors. Basquiat's life is short, but he will always fashionable in the auction circle. His works are of profound significance for the contemporary art and are priceless. After he passed away in 1988, Basquiat's global market shares have risen dramatically in fluctuation.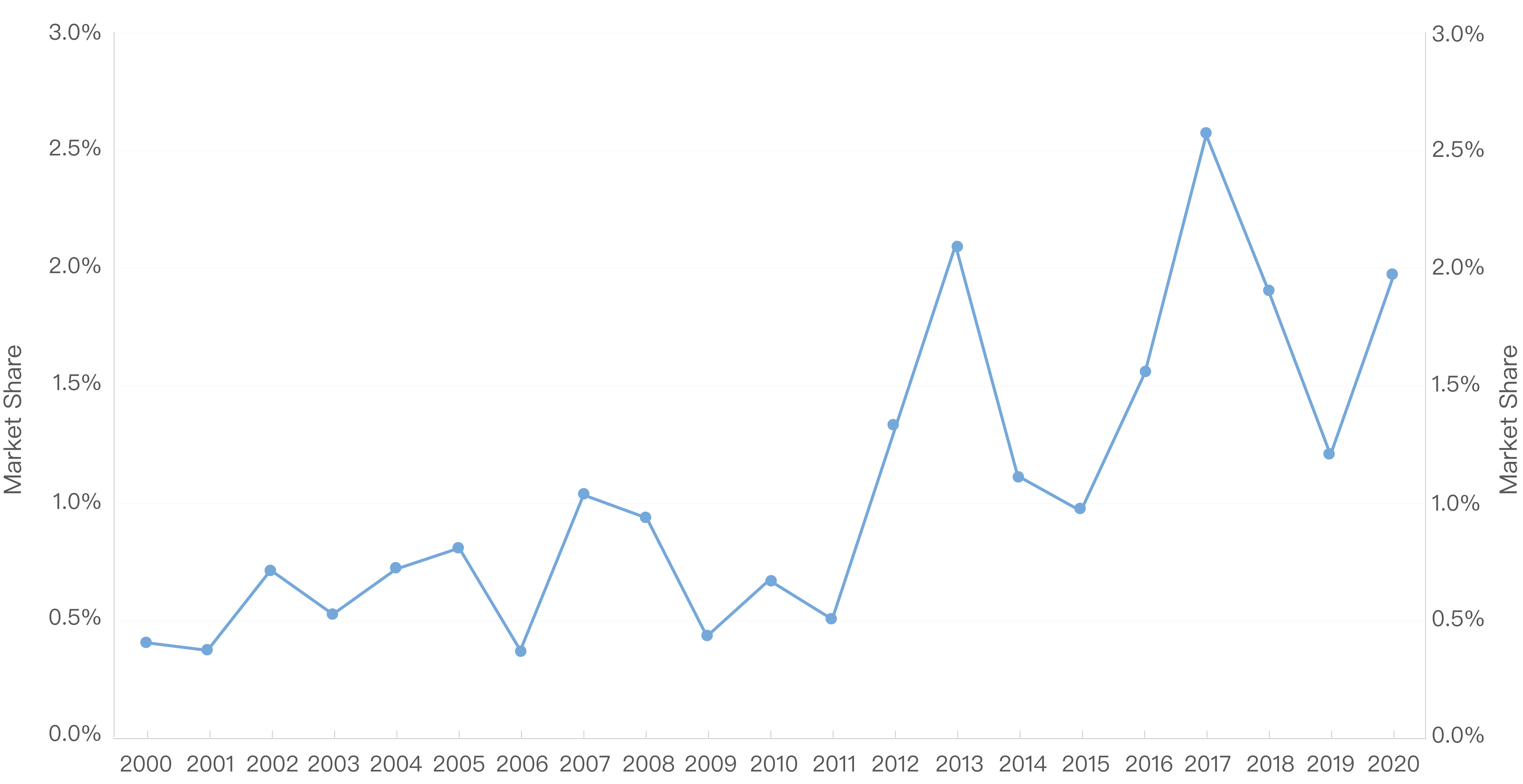 Global market shares of Basquiat 2000-2020 (up to May 2020)
According to auction data of ArtPro, up to May 2020, the global market shares of Basquiat had been approaching 2% (excluding bulk trading of Boy and Dog in a Johnnypump whose sales mode had not been known yet). Basquiat has been ranking among world Top40 in the recent 20 years of auction activities. Since 2016, he has ranked among world Top10 for four consecutive years.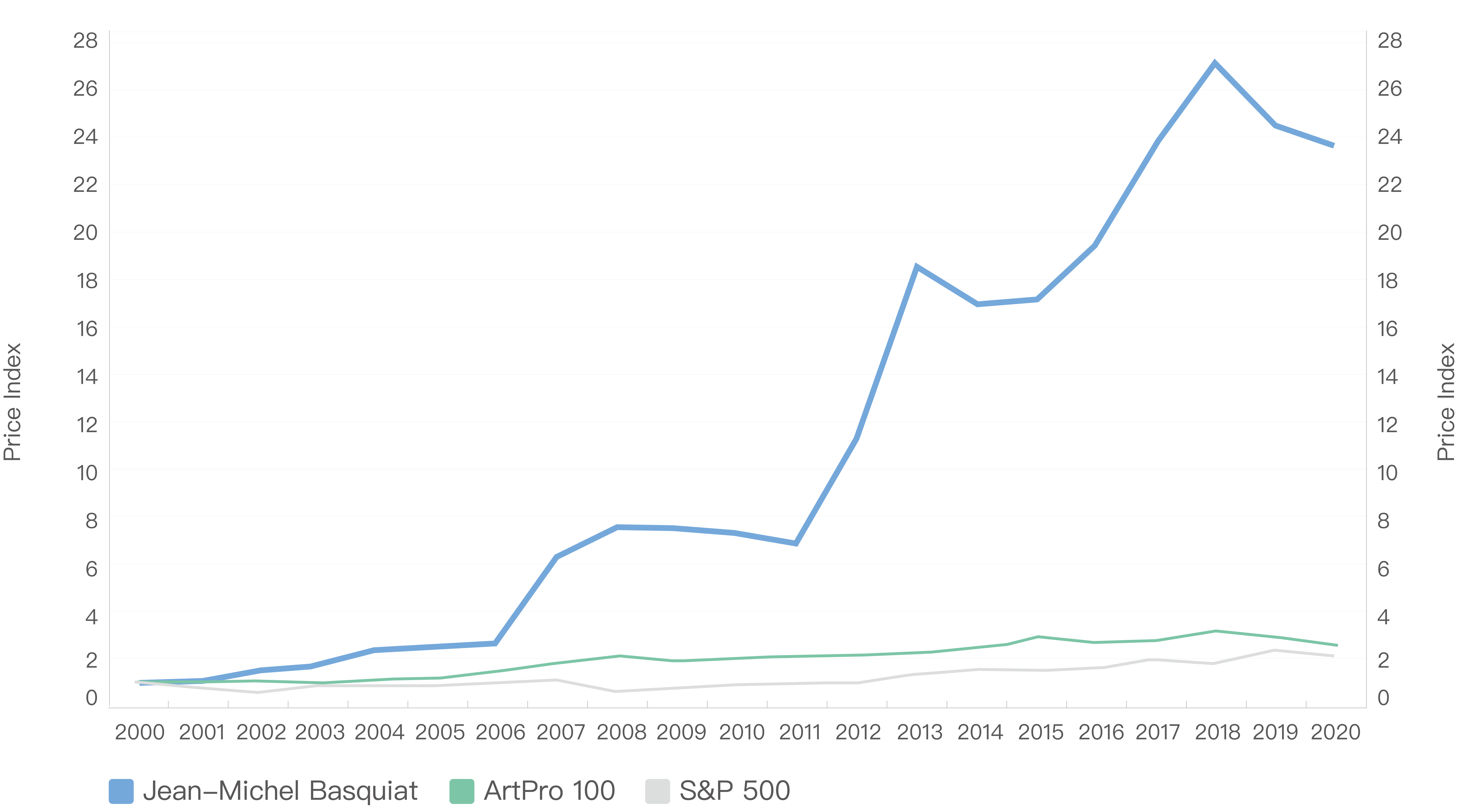 Basquiat price index, ArtPro 100 and S&P 500 index
Artworks as tangible and physical assets carry certain historical cultures and their market as well as the stock market and real estate are called three major fields. In auctions 2000-2019, the price index of works of Jean-Michel Basquiat had been climbing sharply and had achieved a bigger rise than S&P500 index. In 2020 when the economy is not optimistic, Basquiat's data are still extraordinarily strong.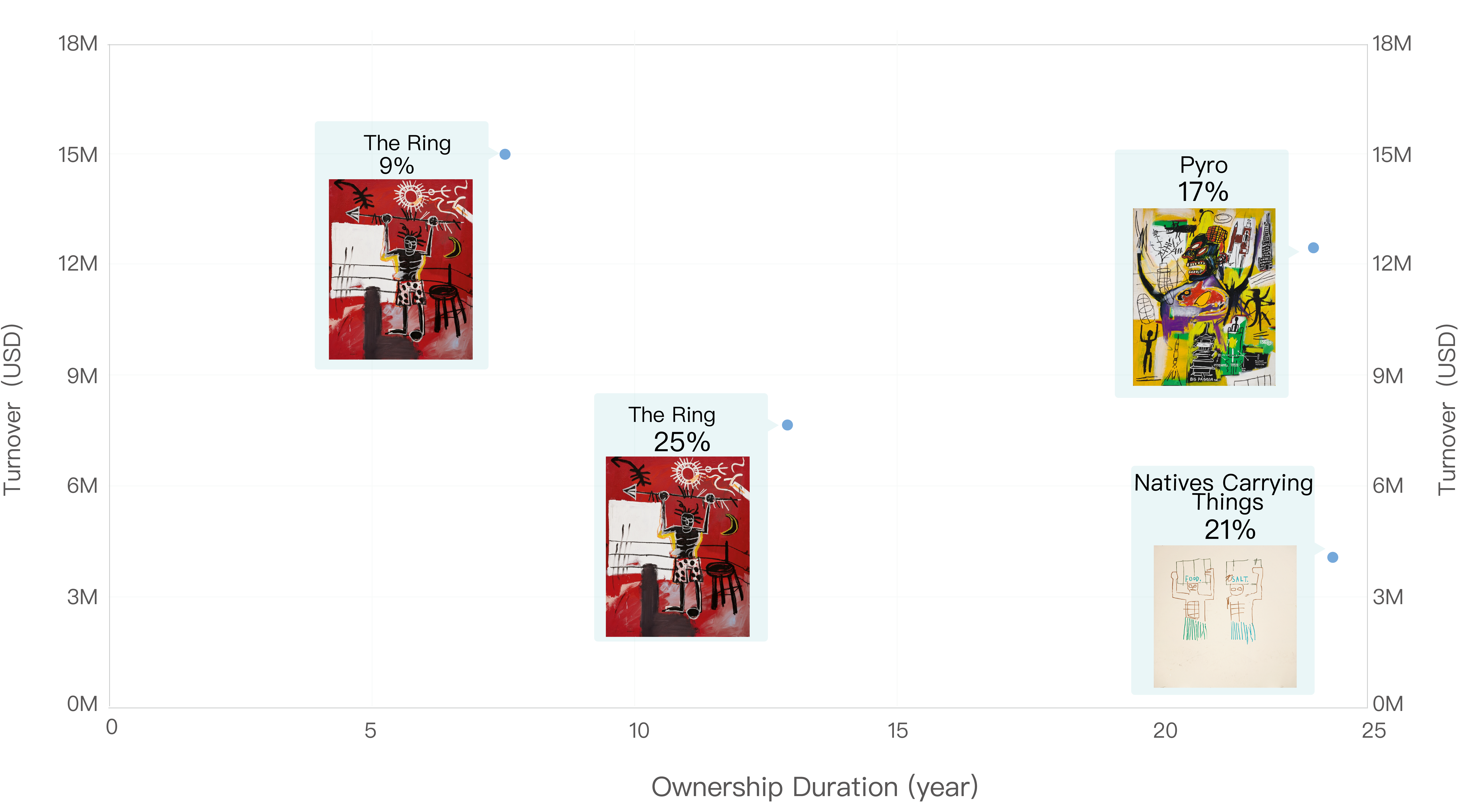 Basquiat's some works auctioned repeatedly and annualized rate of return
Artworks can be held for a long term as deposited assets and realize investment values in circulated transactions of collectors. Many works of Jean-Michel Basquiat have been auctioned repeatedly, achieving considerable returns. The Ring once appeared on the market in 1999, 2012 and 2019, and the annualized rate of return of holding this work for 13 years and 7 years was 25% and 9% respectively; the annualized rate of return of Pyro from 1996 to 2019 was 17%; Natives Carrying Things was auctioned in 1995 and 2019, and the annualized rate of return of holding this work was up to 21%. (ArtPro keeps updating returns of more works.)
On the occasion when the global COVID-19 has not been completely controlled, it is also the time for industry restructuring. In nearly one half year of suspension, many offline exhibitions and auctions were moved to the Internet, and art institutes launched diversified new models. Top galleries competed for the selling right of valuable collections, leading auction houses worked together with galleries, auction houses actively carried out private negotiation business, investors in all fields and collectors sought for investable objects during the economic crisis to carry out bottom fishing or seek for cash realization.
Although online auctions are carried out flourishingly and the triumphant news keeps pouring in, art trading has not stepped into the right track as in previous years. On the occasion, the successful deal of Boy and Dog in a Johnnypump has significantly improved the confidence of the art field undoubtedly. Ken Griffin, who has been active in the art field of America, will display most of his art collections in museums and other institutes publicly. This work he bought may be displayed publicly too. ArtPro will cover more hot events. Please stay tuned.



Never stop providing high-quality content. Audiences who are interested in more analysis reports of art market can preview the market reports of your concern in another way. Based on the auction data of the global art market over the years, now at this stage ArtPro is giving professional art market reports for free. According to our users' interest, we're digging deeper into the market changes of artists and analyzing the changes in the art industry. Touch "Get Report" at the bottom left to get the report instantly,or you can continue to follow ArtPro updates and stay tuned for more highlights.