Live Streaming Preview | 2020 Hong Kong Spring Auction Restarts. See ArtPro's Live Streaming on Auction Scene
Since the London auction season on February, auctions have been largely delayed due to the COVID-19 outbreak. During this special time, unprecedented online activities are brought out. A few days ago, Sotheby's New York for the first time organized a global online live-streamed auction and received impressive results. ArtPro, seizing the momentum, has achieved cooperation with multiple major auctions houses in offering live streaming service during spring auction season, so that you can learn the auction process in real time!
With forms including text, video, and dynamic graph, ArtPro's brand new live streaming allows you to sense the magic scene at home as if you were at the auction site by yourself! Meanwhile, we will synchronously offer multi-dimensional and valuable statistics of auction lots, artists and auctions.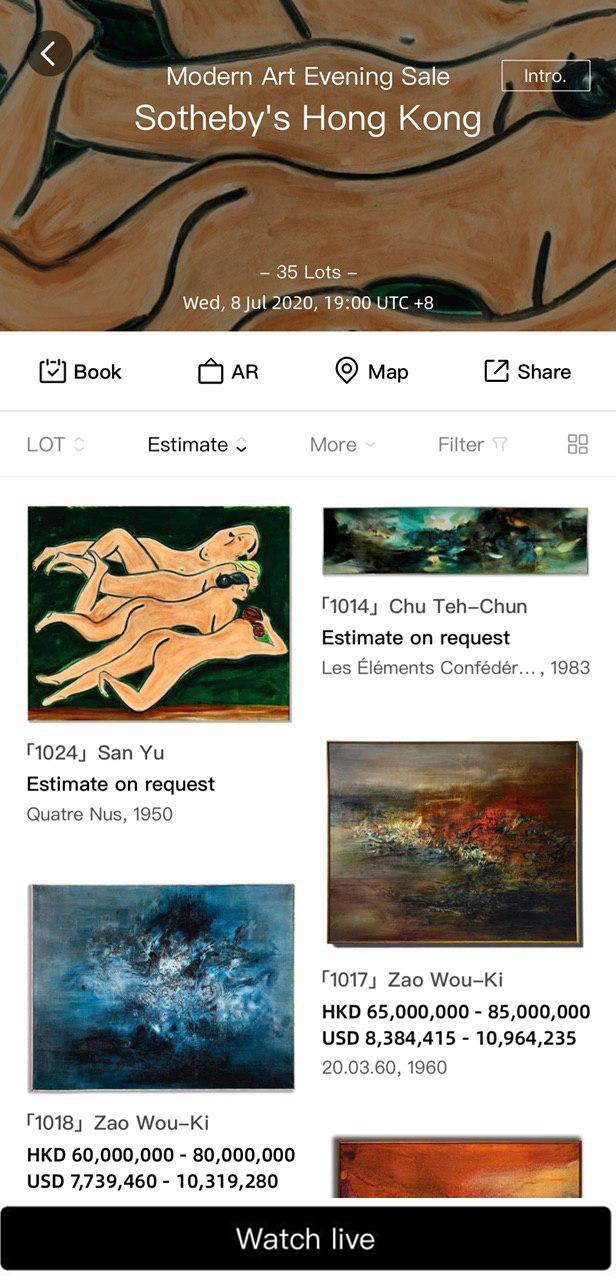 You can enter the live streaming via corresponding auction section in our App -- ArtPro by clicking "Watch live".
Here are the upcoming live-streamed spring auctions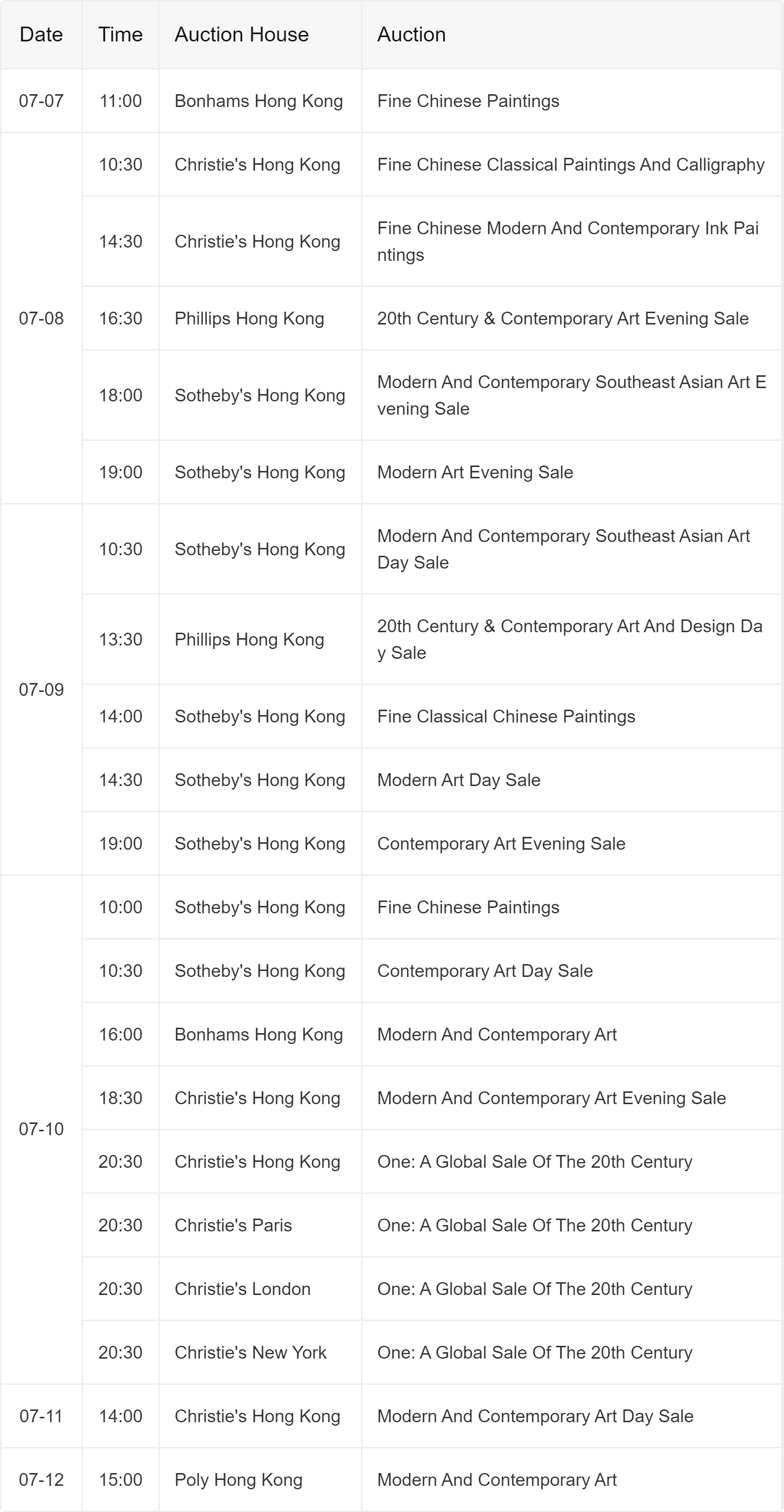 Live-streamed auctions from July 7th to July 12th
Note: On July 10, Christie's "One: A Global Sale Of The 20th Century"took the lead in Hong Kong, followed by Paris, London and New York.
Next, ArtPro will take turns to livestream the Hong Kong Spring Auctions held by Sotheby's, Christie's, Phillips, Bonhams, Poly Auction and other auction houses. Comprehensive coverage of most of the auctions with fine lots "competing" with each other for beauty – full of expectation!