Andy Warhol | Market Personal Report
What do you think of first with the name "Andy Warhol"? The infinitely repeated canned bottles? A close-up colorful portrait of Marilyn Monroe? Whatever it is, one of the characteristics of Andy Warhol and his art is timelessness. The era made Andy Warhol, and he recorded the era. He boldly tried various copy techniques such as letterpress printing, rubber or wood cut printing, gold foil technic, and photo projection. In addition to being a leader of pop art, he is also a film producer, writer, rock music composer, publisher, and a star-liked artist in New York social and art society.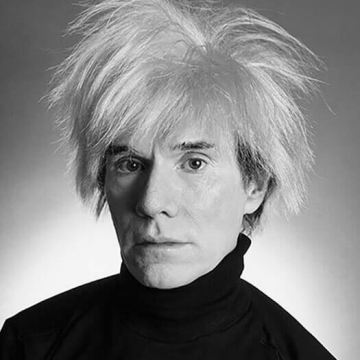 Andy Warhol was born in Pittsburgh, Pennsylvania in 1928, his parents are both immigrants from Slovakia. From a well-known commercial illustrators in the 1950s, to the iconic pop art master in the early 1960s, then to the avant-garde media experiments and creative use of abstraction in the 1970s and 1980s, Andy Warhol kept making unique, extreme and radical changes. His creation covers a wide range, behind the aura of many works, is a deep touch towards the social issues of his time. Now we are going to focus on Andy Warhol in the auction market to understand and review his artistic charm.
Artist Auction Market Data:
Works in the 1960s had most turnover, and works in the 1980s had the most lots volume
Each stage of Andy Warhol has its own characteristics. We divide his art career into four periods by every ten years: the 1950s and before, 1960s, 1970s, and 1980s. Among which, the 1960s had the highest turnover, followed by the 1980s, then 1970s, 1950s and before. A total of 171 works were sold for more than USD $5 million, and 77 works were sold above tens of millions. (Data collected by October 2020)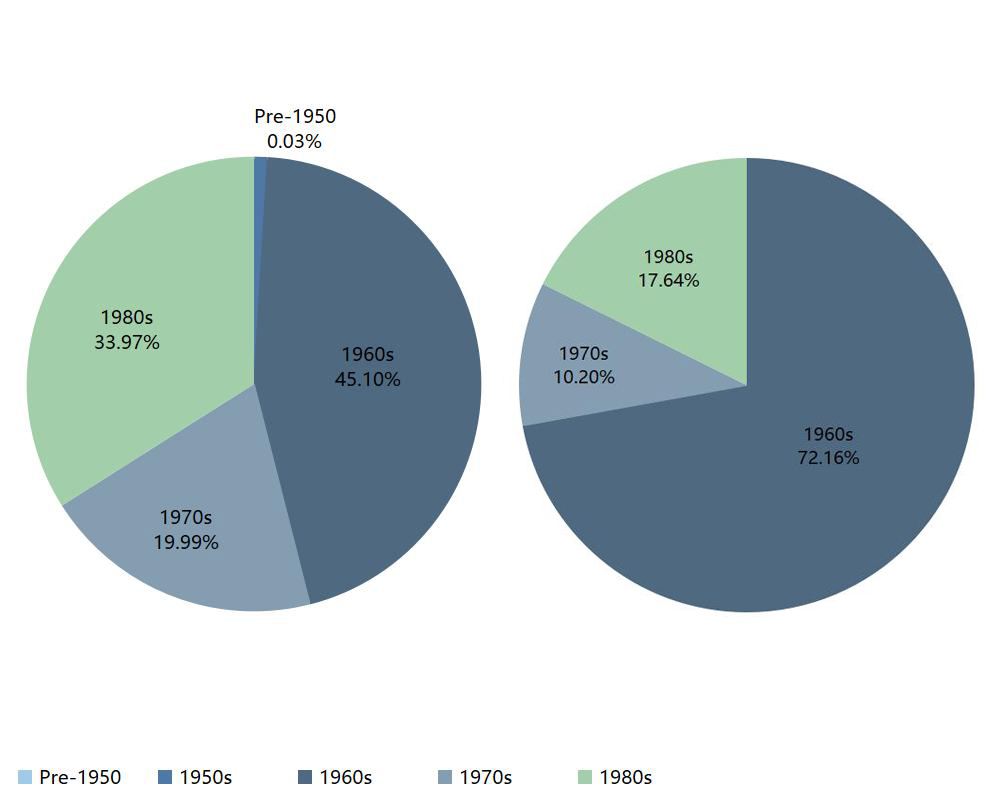 Left:Proportion of the total turnover in different periods.
Right:Proportion of works over 5 million dollar in different periods.
From the Top 10 of his works, it can be seen that 2013-2014 was the peak of the market. Five works in the Top 10 were from this time period. From the perspective of time, there were 9 works in the 1960s and 1 in the 1980s on Top 10 list.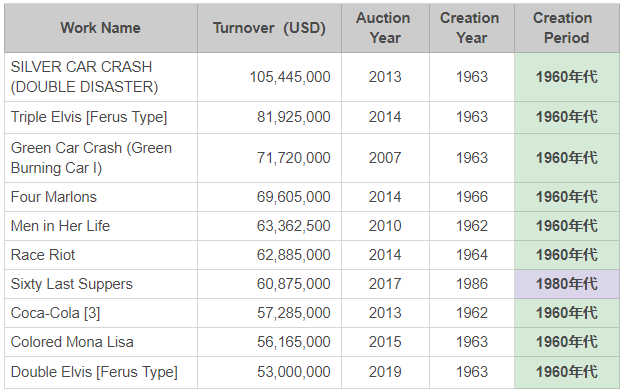 Artist Personal Top10 List
From the square meter price, we can see that the price of works in the 1960s is far above the others, but works from 1980s has the largest lots volume.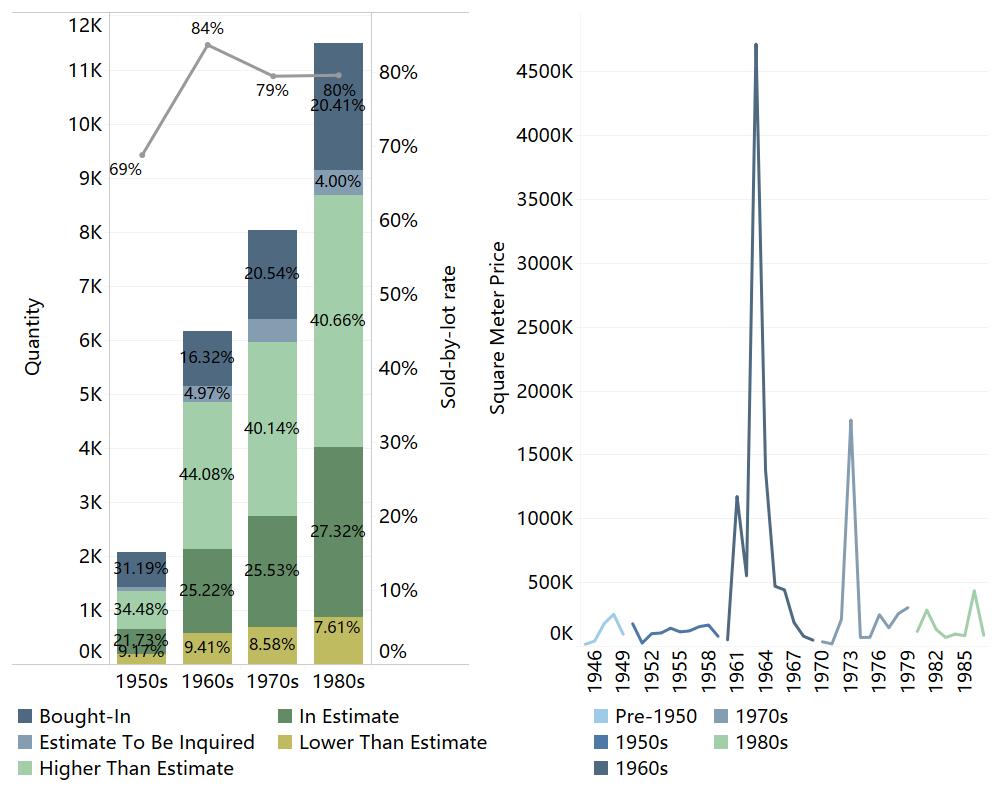 Sold-by-lot rate, lots volume and square meter price of the artist in different periods.
Price index: Rising up in oscillation in 20 years, the index of 1980s came up from behind
Andy Warhol's price index has shown an upward trend in oscillation over the past two decades. The price index reached its peak in 2013. This year, the work Silver Car Accident (Double Disaster) which is first and currently only one that's been sold over 100 million dollar, shows the impact of high-priced works on its price index.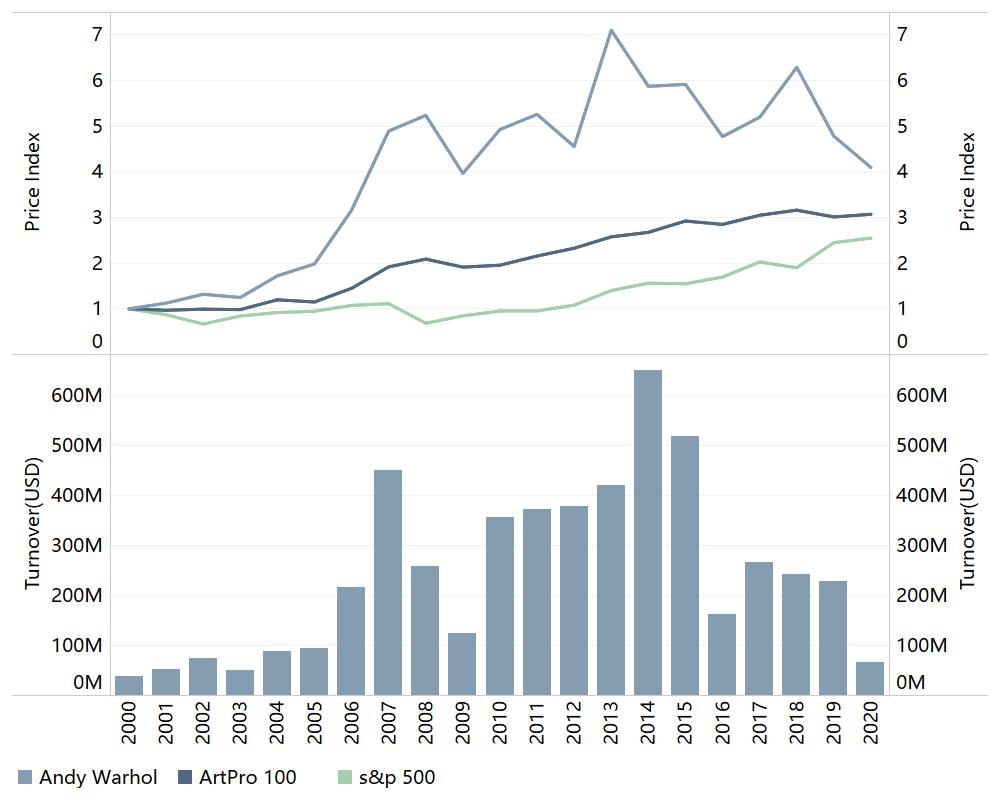 Artist's turnover and price index over the years
Before 2017, his price index of works in 1960s had stayed in high position, but since 2017, the price index of works in the 1980s began to surpass. The style of the works in the 1980s was quite experimental, which may also indicate that avant-garde works are gradually being accepted by majority.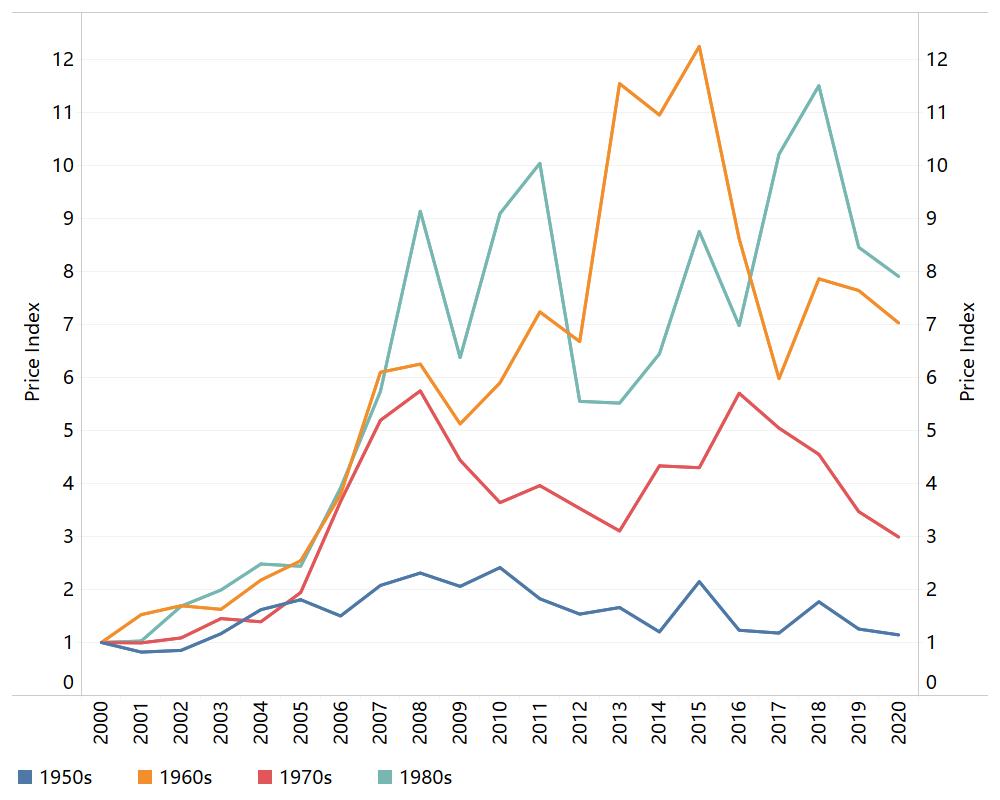 Turnover and price index in different periods
Up to now in 2020, 453 lots of Andy Warhol have been sold which generated 58.329 million dollars. (Data collected by October 2020)
Artist's styles and representative works in different periods:
Commercial Illustrator in 1950s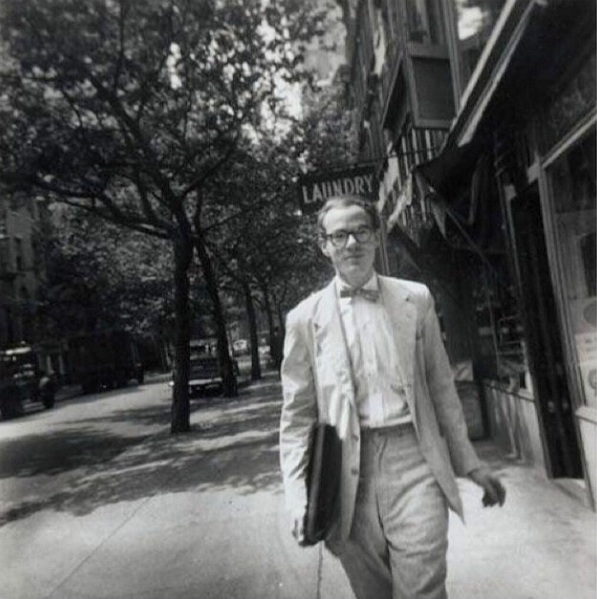 Andy Warhol in 1950s
Keyword: Commercial Illustrator
Most expensive work in this period: Golden Shoe (Julie Andrews Shoe)
Although his family is not wealthy, his father, a worker, saw the artistic talent on him and saved his college tuition. Andy Warhol did not disappoint his father and eventually got a master degree in poster design. Later, he became one of the most successful illustrators in the 1950s. Hand-painted shoes, cats, children, flowers, and intimate portraits of lovers are the themes of his works throughout the 50s. He won a lot of awards with these illustrations. In 1954, the 26-year-old Andy Warhol received the Outstanding Achievement Award of the American Graphic Design Society for the first time. In 1956 and 1957, he got the Unique Achievement Award and the Highest Achievement Award of the Art Directors Club.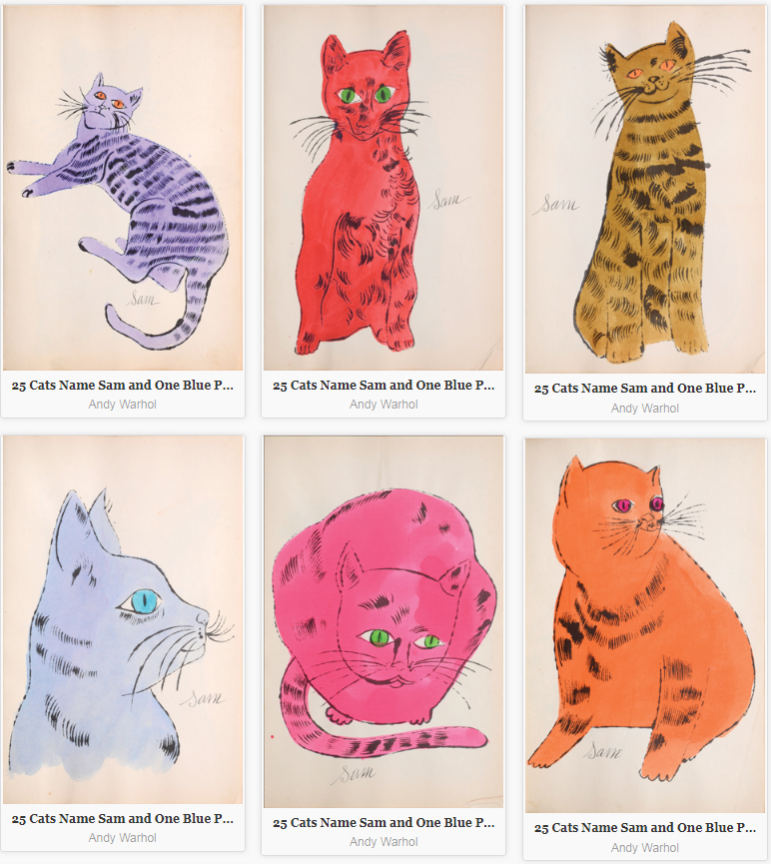 Early illustration of cats by Andy Warhol
Among these illustrations, his quirky shoe advertisements have got him the most praise. Between 1954 and 1961, Andy Warhol's works appeared 69 times in fashion magazines "Harper's Bazar" and "Vogue". His illustrations are unique and whimsical, with hidden depictions of photos and images. His experience and knowledge in commercial art, along with his preference for American popular culture had influence on his later works.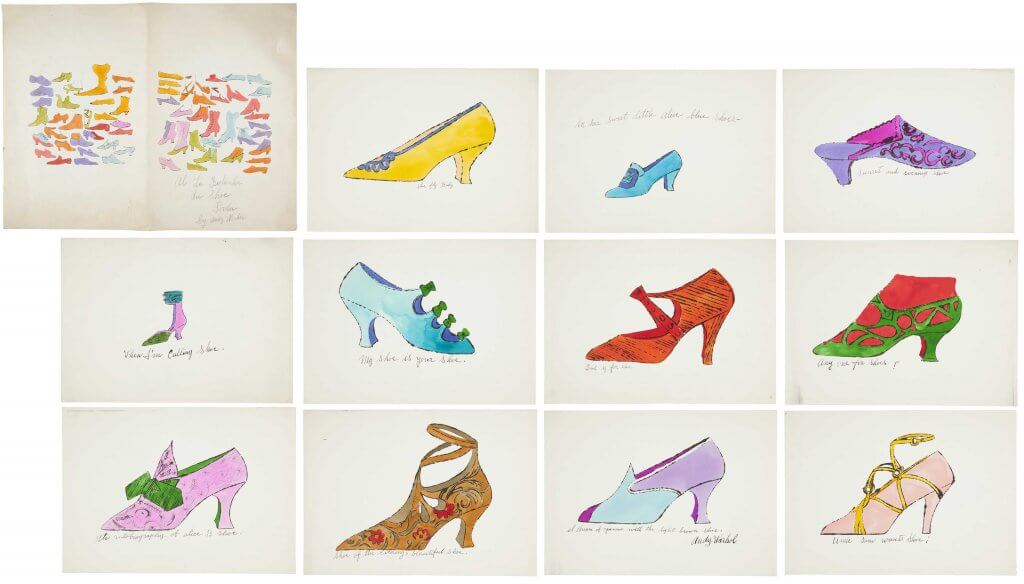 Andy Warhol's illustration of women's shoes
Iconic Pop Works Born In The 1960s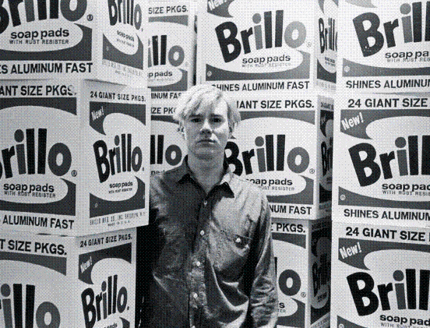 Andy Warhol in 1960s
Keywords: Screen Print, Repeated Subjects
Most expensive work in this period: Silver Car Crush (Double Disaster)
This work was created in 1963 and is a representative work of Andy Warhol's Death and Disaster series. The work is based on a news photo from an unknown source. In late 1950s, Andy Warhol began to devote more energy on painting. He created the first pop art work based on comics and advertisements in 1961. Screen printing was the most critical breakthrough in this period. These images produced in batches by screen printing which had subverted the art world.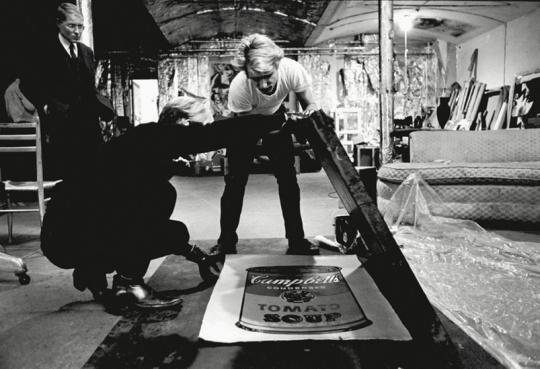 Andy Warhol at studio
News photos, U.S. dollars, Coca-Cola, soup cans, celebrity portraits, etc., he carefully selected daily subjects and used them in his works with an undifferentiated precision, except he would occasionally changes the pressure of screen printing to make the ink lighter on those images. These works were mass-produced like products on the assembly line. Andy Warhol's studio is also known as the "factory", and thus his celebrity career began.
32 Campbell's Soup
1962 Coca-Cola serigraph print
Soon he started a series portraits of movie stars, including Marilyn Monroe, Elvis Presley, Elizabeth Taylor, etc.
In 1968, Andy Warhol was attacked and was seriously injured, which greatly affected his life and art creation.
Celebrities Portraits and Oxidation Paintings In 1970s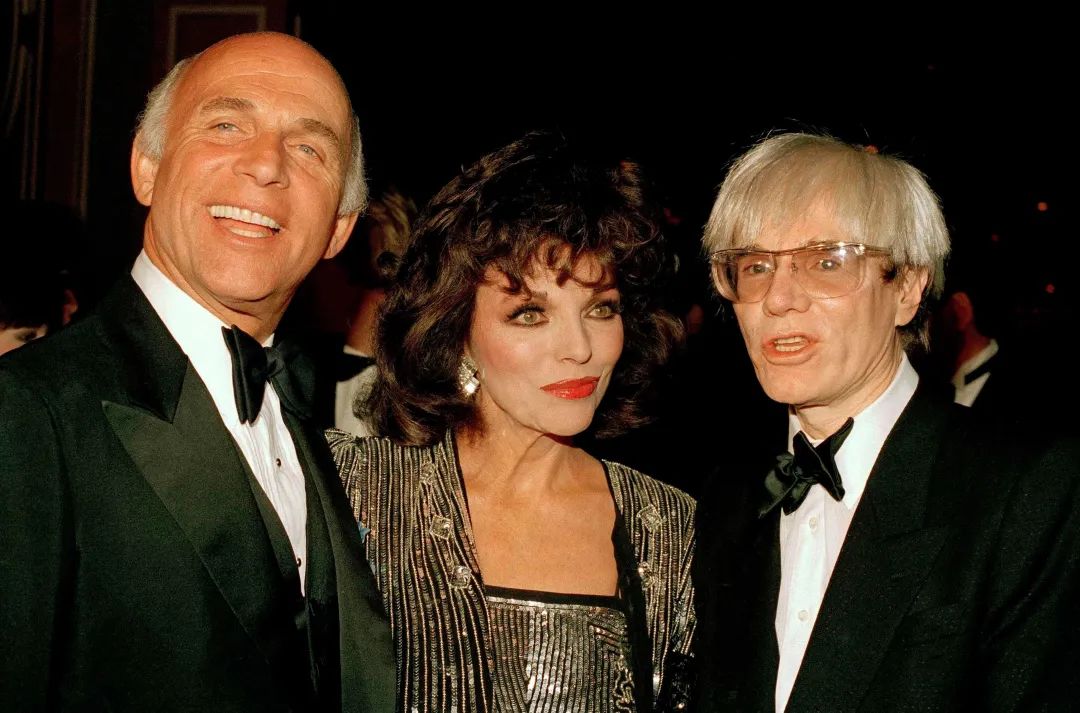 Andy Warhol in 1970s
Keywords: Experimental Art, Celebrities Portraits
Most expensive work in this period: MAO
Throughout the 1970s, Andy Warhol had frequently socialized with celebrities, who became important theme of his works. In February 1972, US President Nixon became the first US President to visit the People's Republic of China. Mao Zedong's images were widely propagated in United States through mass media. Between 1972 and 1973, Andy Warhol created 199 MAO paintings in five different format sizes. When Andy Warhol was creating, he would first put two or three layers of paint on canvas, then printed Mao Zedong's head with silk-screen printing. Therefore, in the 22 works with different color combinations, Mao Zedong's portrait is exactly the same. This style of "copy and paste" and "mass printing" was continued from his 1962 pop art masterpiece 32 Campbell's Soup Cans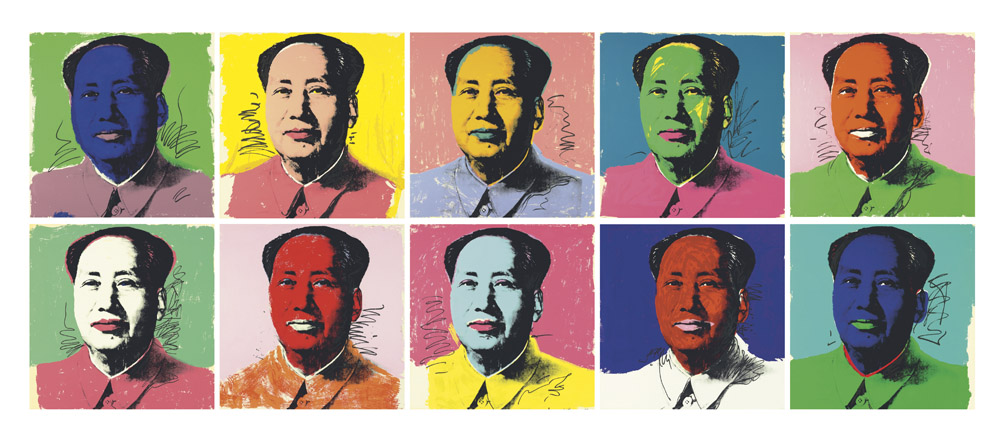 Mao in different color combinations
In the late 1970s, when Andy Warhol was exploring various abstract paintings, he used urine to create "Oxidation Paintings". The artist asked his friends and partners to pee on the copper plate. The final picture, as described by the Andy Warhol Museum, is the result of "mineral salt formed after the reaction of uric acid with copper in the pigment"
For most of the 70s, until the death of Andy Warhol, painting portraits for people was an important creation because it brought him wealth.
Iconic Portraits Born in 1980s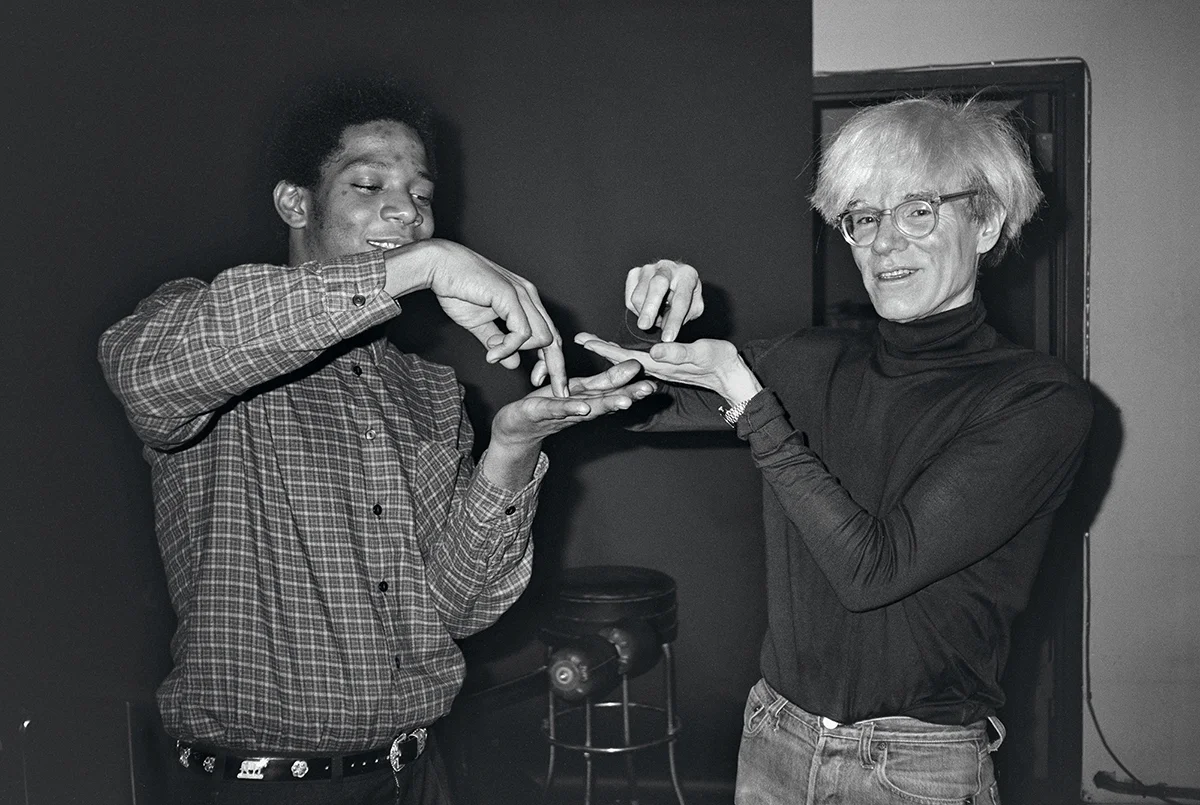 Andy Warhol (left) and Basquiat (right) in the 1980s
Keyword: Pick Up Brushes Again
Most expensive work in this period: Sixty Last Suppers
The United States was under the shadow of AIDS throughout whole 80s. The last lover of Andy Warhol died of AIDS-related diseases in 1986. This large-scale work Sixty Last Suppersof 10 meters wide is Warhol's response. It presents 60 screen-printed images in a 6 by 10 arrangement, each of which is a black and white reproduction of The Last Supper, depicting the scene of Jesus having his last meal with his disciples before the crucifixion.
In addition to the continuation of the previous screen printing, Andy Warhol picked up the brush again in the 1980s. This Superman is one of his masterpieces after his started to paint. In the 1980s, he also began to collaborate with graffiti artists such as Basquiat and Keith Haring. Nine months before his death, he created a series of iconic self-portraits featuring his face, determined eyes and colorful wig.
On February 22, 1987, Andy Warhol died in Manhattan after a gallbladder operation. He was buried next to his father in a cemetery in Pittsburgh.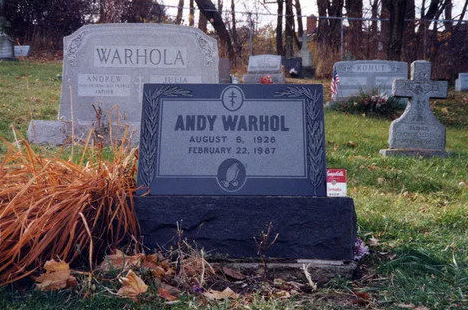 Andy Warhol's headstone
Andy Warhol is a complex and extreme combination-his is rational but also enthusiastic. Maybe only with such a wicked mind can find the most common part among the many. Only the artist with most fanatical inside can accurately show the same point again. ArtPro will continue to pay attention to Andy Warhol's performance in the global art market and bring you more information.