2022 | Sotheby's London Auctions Headlined by the Finest Monet Les Nymphéas, Featuring also Masterworks by Other Western Artists
10 Feb 2022, 12:00
Taking place live in London on 2 March 2022, Sotheby's Now Evening Auction and Modern & Contemporary Evening Auction will present a collection of masterworks by several renowned western artists.
Leading them is the finest Monet Les Nymphéas (Water Lilies), one of the most famous paintingsin the history of art. A first at auction since it entered the private collection of a Japanese art lover four decades ago. This painting is estimated to sell for £15 million to £20 million. Picasso's Buste de femme accoudée (Bust of a woman leaning on her elbow), a monochrome portrait of his lover, was once part of the artist's estate and will now make its very first appearance at auction. It is with an estimate between £10 million and £15 million.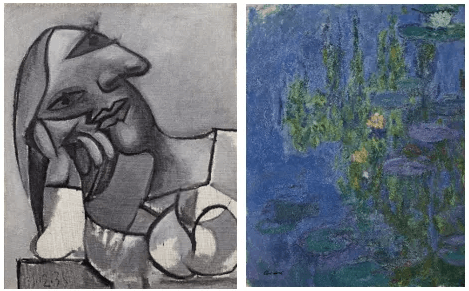 Estimate: £15,000,000 to £20,000,000
As its name suggests, Les Nymphéas (Water Lilies) is a classic series of paintings by Claude Monet depicting the water lilies in his garden at Giverny. Painted between 1914 and 1917, this one is undoubtedly a shining example of the series. The groundbreaking series represents one of Monet's crowning achievements, transporting him to the pinnacle of excellence and the ultimate degree of abstraction. Expressive and created at a later stage of Monet's life, this large-scale work perfectly encapsulates the artist's vision.
This work was last auctioned in 1978; it has not been exhibited publicly since 1995, when it was displayed across three museums in Japan. The current consignment from a private collection in Japan is rare and valuable.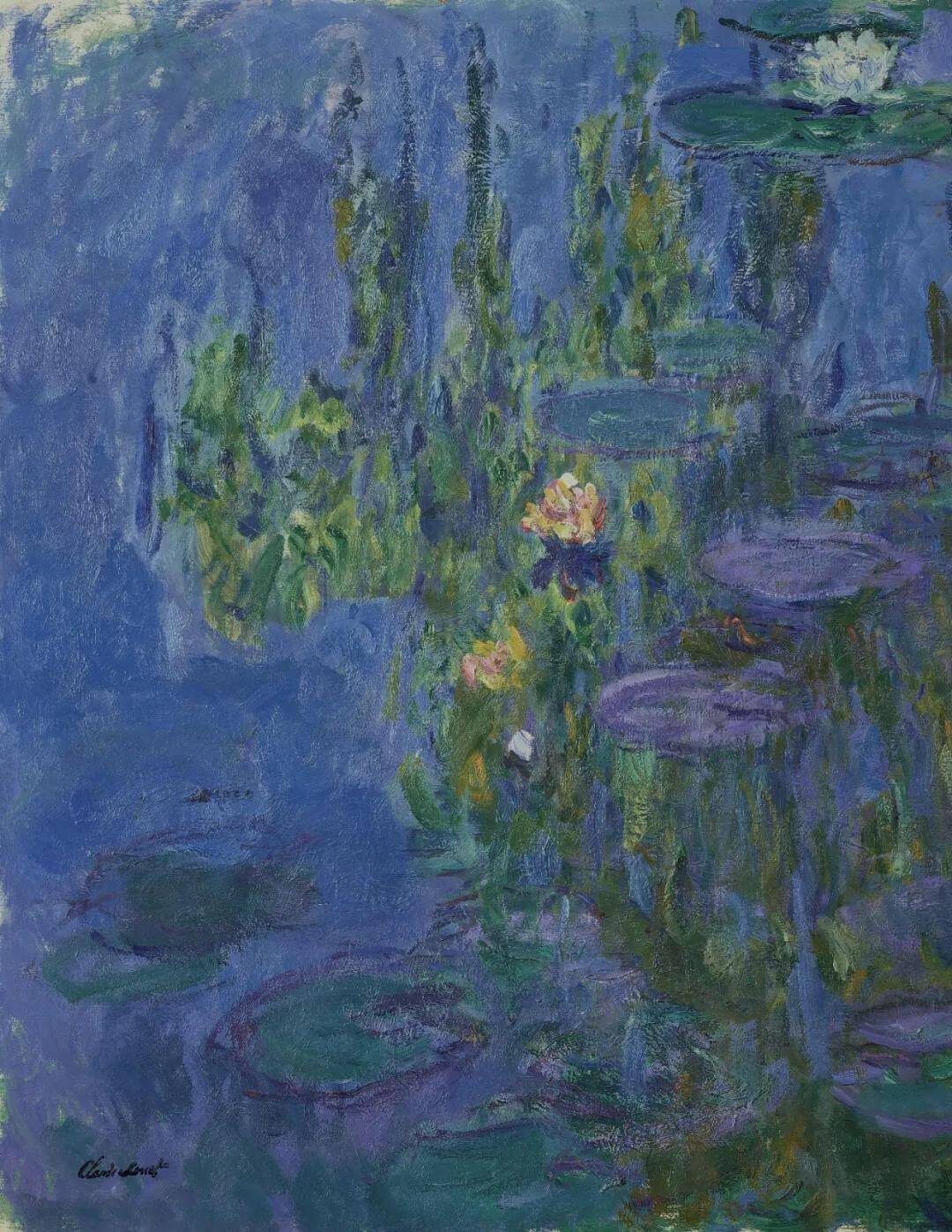 Five Monet Classics, total estimate: approximately £35 million
In addition to the aforementioned Les Nymphéas, the evening sales will also feature a collection of five paintings by Monet painted during a formative fifteen-year period of his career, charting the artist's pivot from an Impressionist painter to the father of Abstract Expressionism. From a flower-filled canvas that prefigures Monet's celebrated late water lily paintings and reflects his fascination with Japan, to a rhythmic depiction of loosely bundled together grainstacks, and landscapes painted under different weather conditions at opposing ends of the seasons, the works – all of which pre-date 1900 –encapsulate the 'modern' Monet that had such a profound influence on later artists and movements. The paintings estimated to sell for approximately £35 million.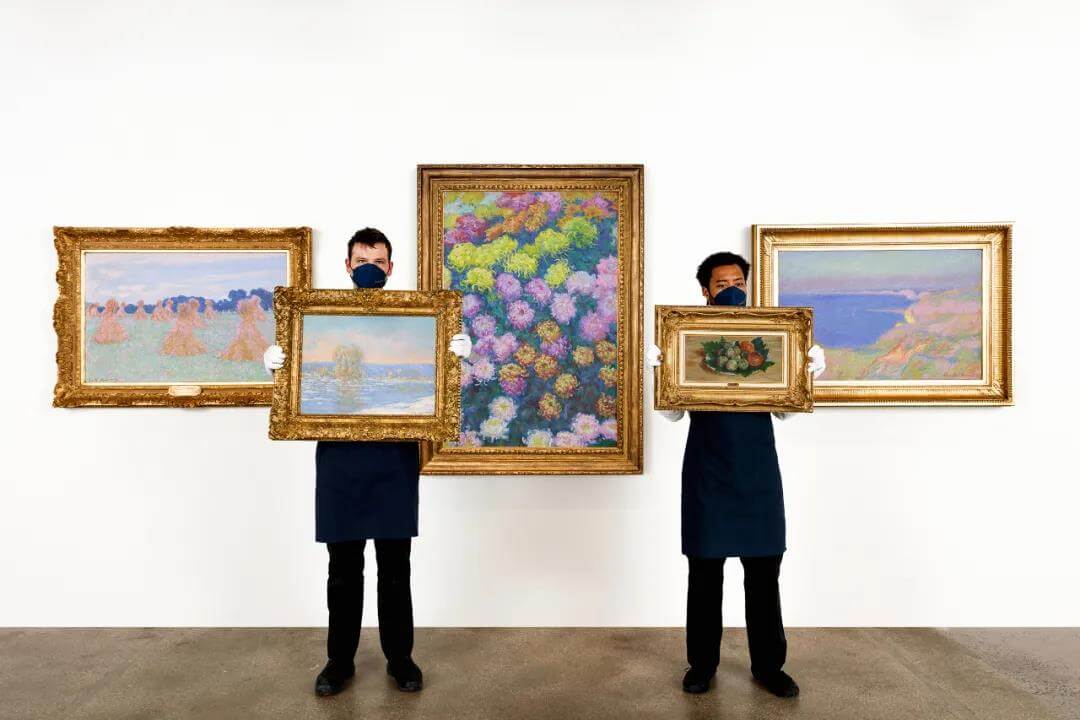 Picasso's Buste de femme accoudée
Estimate: £10,000,000 to £15,000,000
Buste de femme accoudée, painted 31 December 1938, tells the story of the changing relationship between the artist and his muse Marie-Thérèse Walter. At the time, Picasso remained ostensibly faithful but became increasingly in love with his new lover, Dora Maar. Picasso deliberately combines the features of the two women, celebrating both love and imagination in one painting.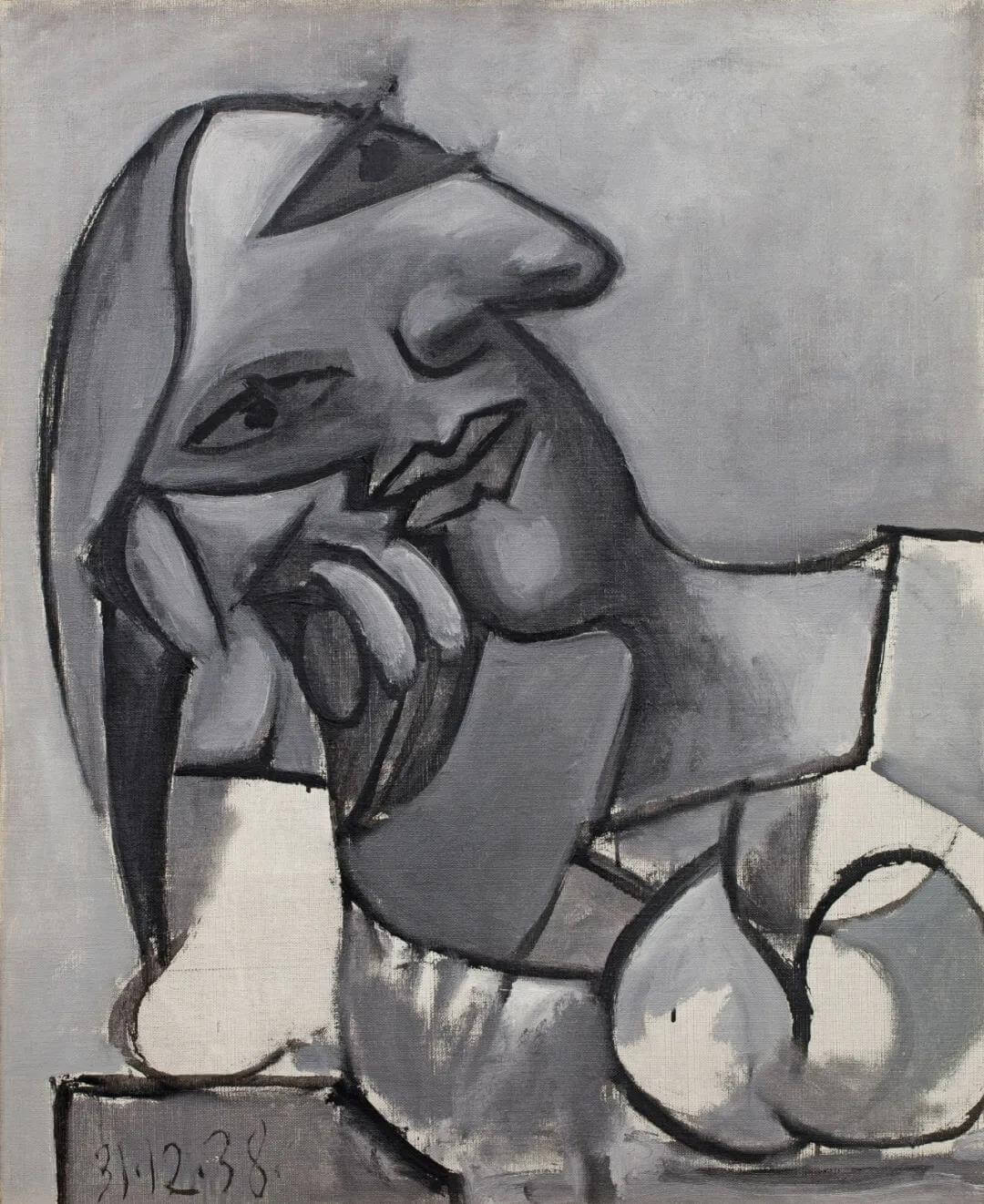 This work has been exhibited publicly. It was one of the exhibits of "Picasso: Black and White" at the Guggenheim Museum from 2012 to 2013, which presents the artist's monochromatic vision.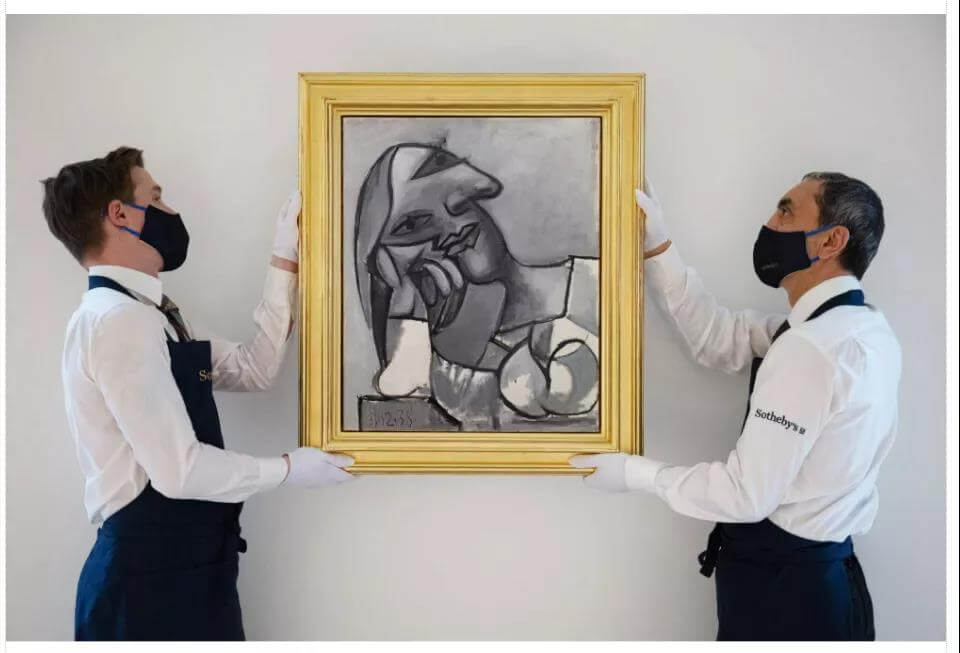 Van Gogh's Eglogue en Provence - A Pair of Lovers
Estimate: £7,000,000 to £10,000,000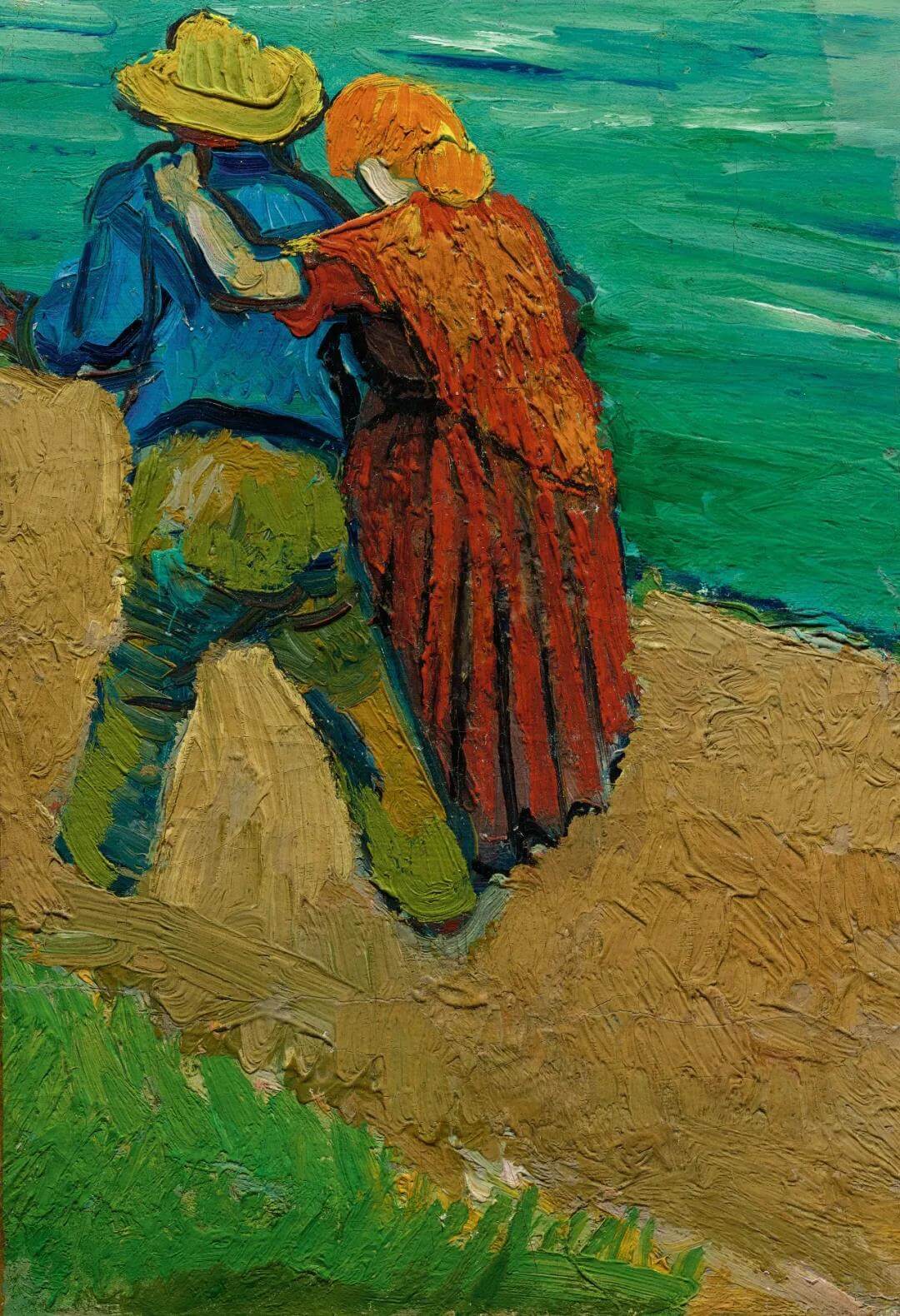 Eglogue en Provence - A Pair of Lovers (estimate £7-10 million) was painted in March 1888, a month after Van Gogh's arrival in Arles. The painting depicts an entwined couple strolling along a river in vibrant colors. The palette of the work is influenced by the unique light in the south of France, and reflects the artist's fascination with Ukiyo-e.
René Magritte's The Empire of Light
Estimate over $60 million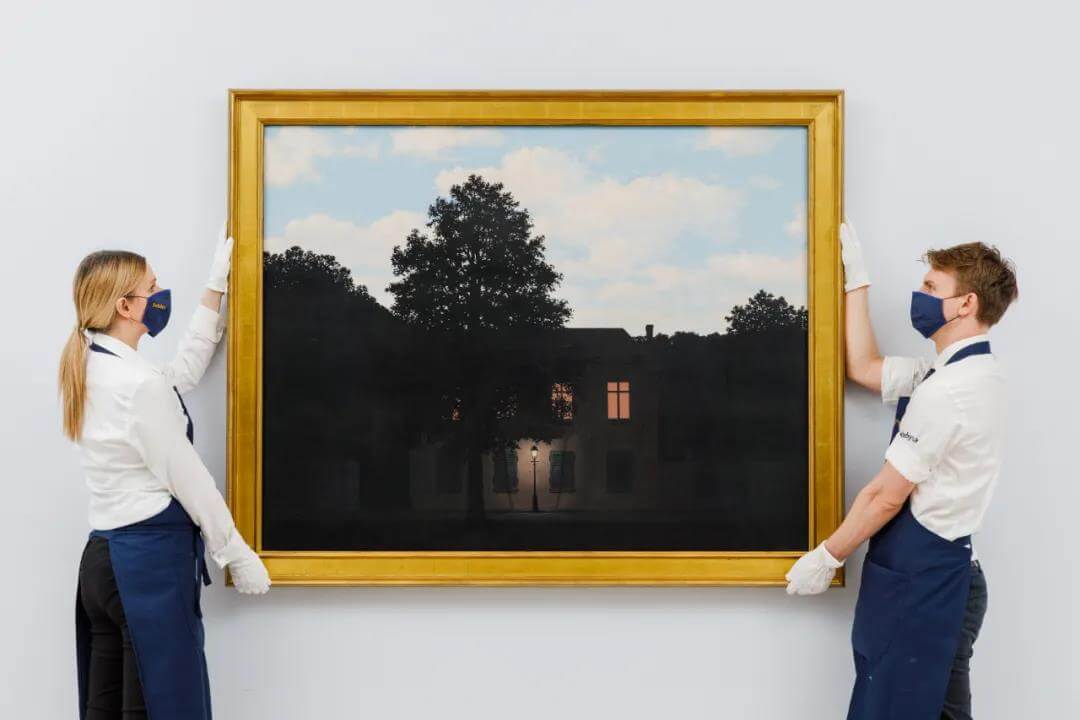 René Magritte's L'EMPIRE DES LUMIÈRES is one of the most enthralling works of modern art in private collections, and a wonderful example of Surrealism. It captures visual paradox which is the key to Magritte's originality.
The artist created this highly recognizable work in 1961 for Baroness Anne-Marie Gillion Crowet, the daughter of Pierre Crowet, a renowned Belgian surrealist collector and Magritte's patron. This painting has remained in the Crowet family ever since its completion.
Banksy's Girl with Balloon
Estimate: £2,000,000 to £3,000,000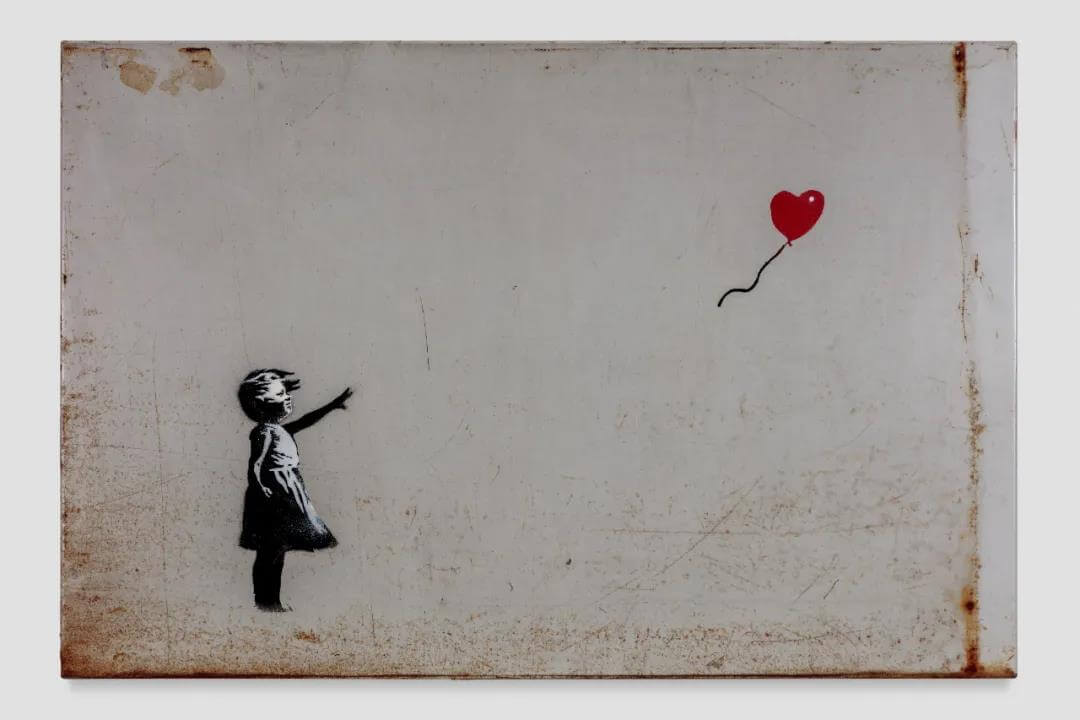 Banksy artworks from the collection of music legend Robbie Williams will also be up for sale, including some of Banksy's most recognizable pieces: Vandalized Oils (Choppers) (estimated at £2.5-3.5 million), and Girl with Balloon (estimated at £2-3 million), which was ranked United Kingdom's number one favorite artwork.
Vandalized Oils (Choppers)
Estimate: £2,500,000 to £3,500,000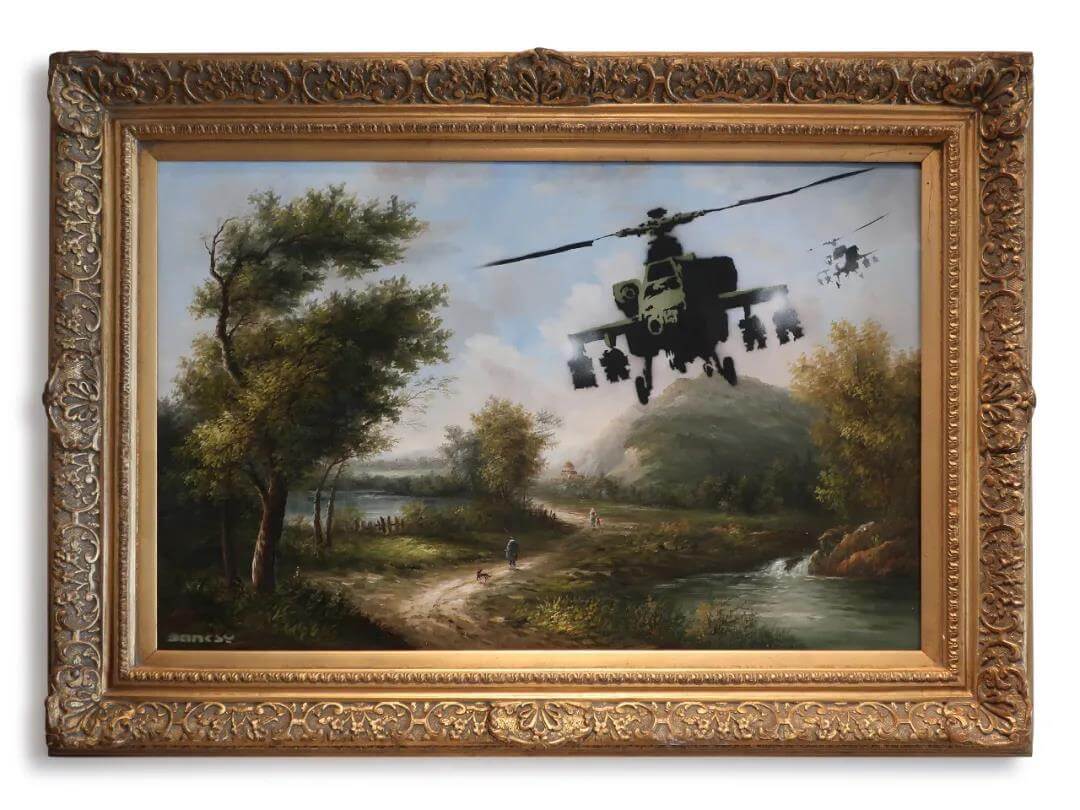 Vandalized Oils (Choppers)
Estimate: £2,500,000 to £3,500,000
These two Banksy masterpieces will be offered for the first time at auction, headlining the first Now Evening Auction in London on March 2. Following the white glove sale at Sotheby's inaugural Now Evening Auction in New York in November 2021, this evening auction will feature works from the past two decades by some of the most forward-thinking artists of our time.
Follow ArtPro for more highlights from the 2022 art market.