Live Streaming Preview | 2020 Global Auction Season in October, ArtPro Will Present you With Real-Time Live Streaming
The brand new Live-Stream service of ArtPro has received wide support and complements from our users since it was started. Now the global auction season in October is coming up soon, ArtPro will continue cooperating with the auction houses from worldwide, and present our collectors with live-stream of text, videos, dynamic graph and other forms. The same high quality video experience and easy operation that allow you enjoy the auction scene online! Meanwhile, we will offer multi-dimensional and comprehensive statistic of the lots, artists and auctions simultaneously. Welcome to experience.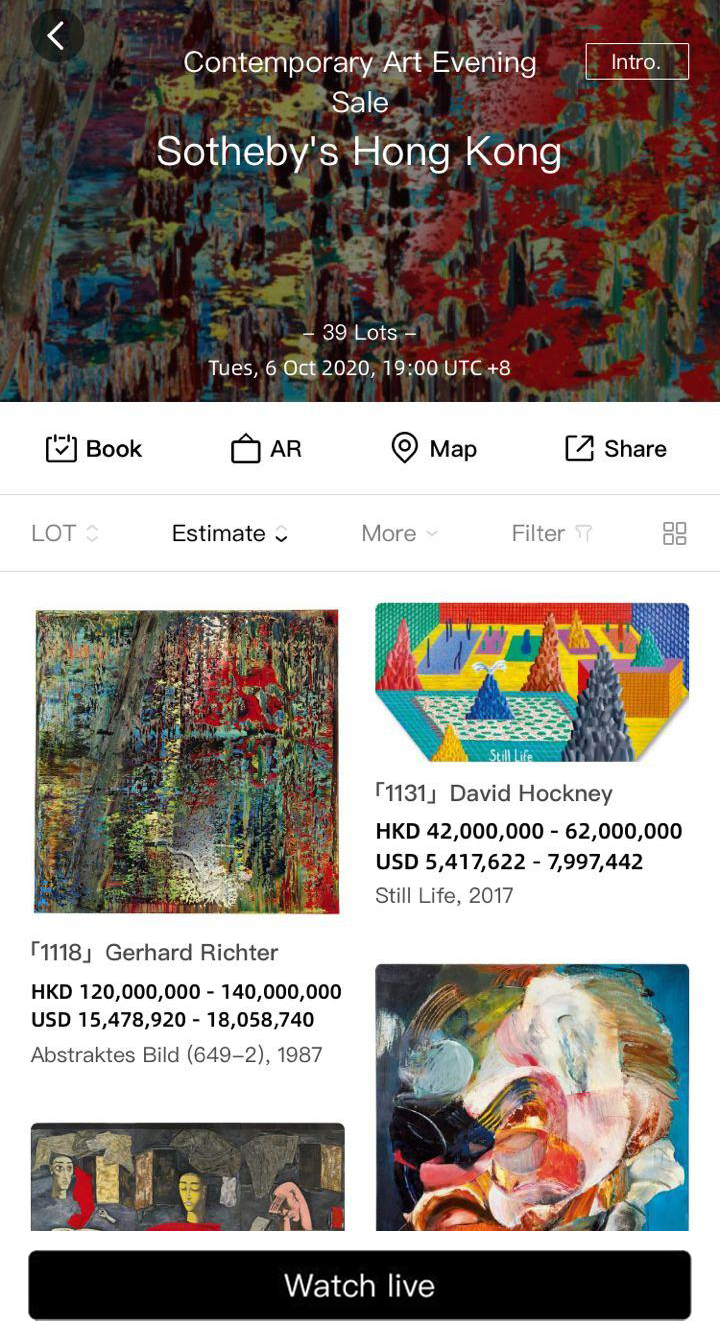 You can enter the live streaming via corresponding auction section in our App -- ArtPro by clicking "Watch live".
Here are the upcoming live-streamed fall auctions: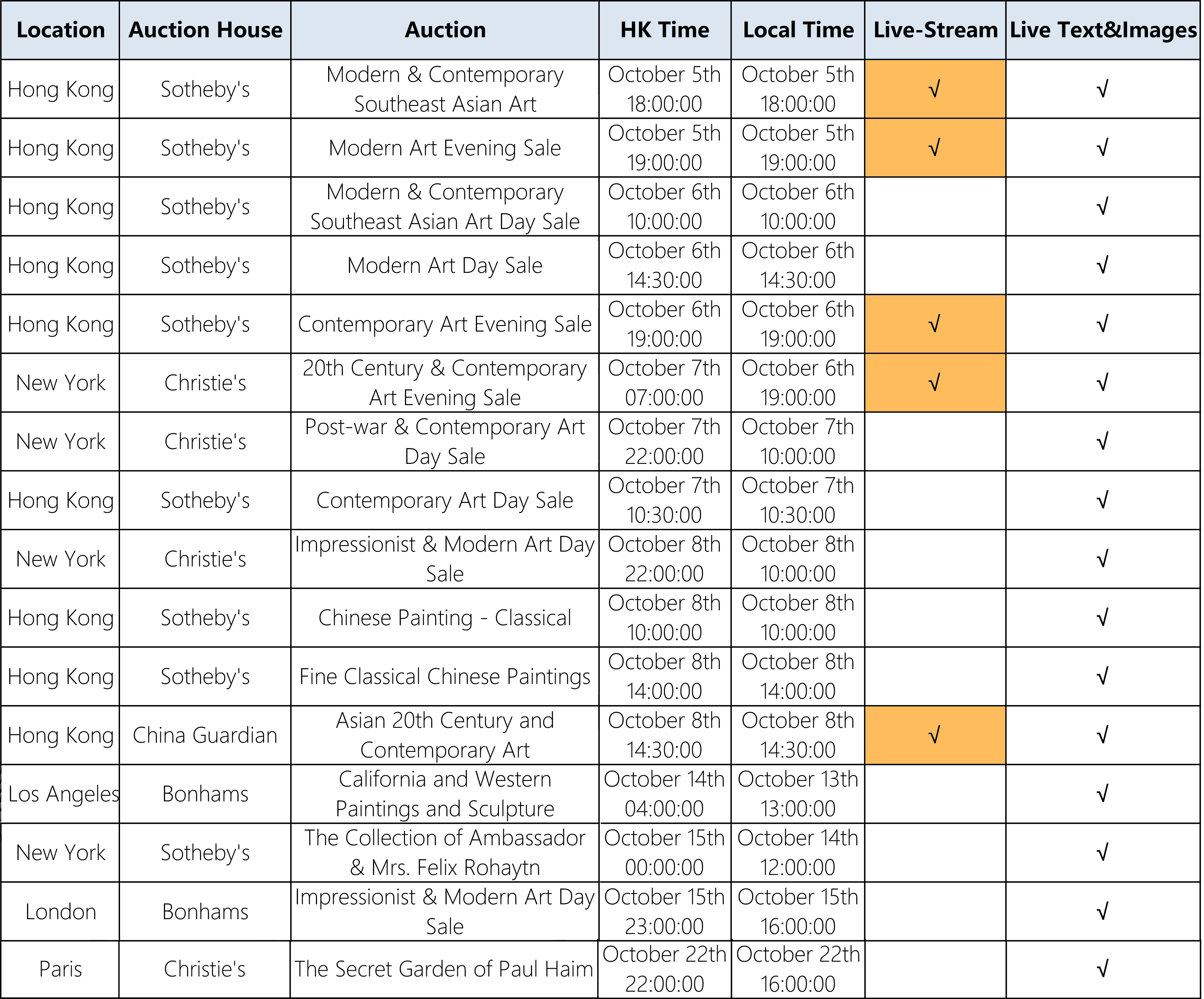 Next, ArtPro will invite our collectors to start this journey to the global art auctions. Enjoy all the exquisite masterpieces by covering all auction sessions and data. Intensive live streaming in real-time, ArtPro is expecting with you together!
Modern And Contemporary Southeast Asian Art Evening Sale
Sotheby's Hong Kong
5/F One Pacific Place 88 Queensway Hong Kong
Modern Art Evening Sale
Sotheby's Hong Kong
5/F One Pacific Place 88 Queensway Hong Kong
Contemporary Art Evening Sale
Sotheby's Hong Kong
5/F One Pacific Place 88 Queensway Hong Kong
20th Century Evening Sale
Christie's New York
20 Rockefeller Plaza New York NY 10020 Christie's New York New York
Asian 20th Century And Contemporary Art
Guardian Hong Kong
Hong Kong Convention and Exhibition Centre 1 Expo Drive, Wanchai Hall 3DE Hong Kong