Collection | Li Zhanhao, a collector born after the 1980s, who established the art space Xiandong Hall for his ten-year collection
28 Aug 2021, 11:24
"Xiandong Hall" is a very traditional Chinese name. However, it collected modern and contemporary artworks around the world. The lighting and environment of the art space are built by the most professional team globally. In contrast, the space is set in Tongli Fair, one of the busiest villa areas in Shunyi District, Beijing. The name of the collector is Li Zhanhao, who used to be a busy professional in Beijing. Now, most of his friends are famous collectors.
Li Zhanhao was born in Henan in 1980 and graduated from the Academy of Fine arts of Tsinghua University in 2006. Now he works and lives in Beijing. On August 28, 2021, "Xiandong Hall" was founded by Li Zhanhao in Beijing. It is an independent art space, focusing on contemporary artist project cooperation and management of artworks from east and west.
Based on the development of local contemporary art, it is committed to exchanging and promoting Chinese and western modern art. In addition to the opening exhibition, there will be two artists' personal projects and two collection exhibitions. Li Zhanhao showed an aggressive state, as his name suggested, at the beginning of preparing for the opening.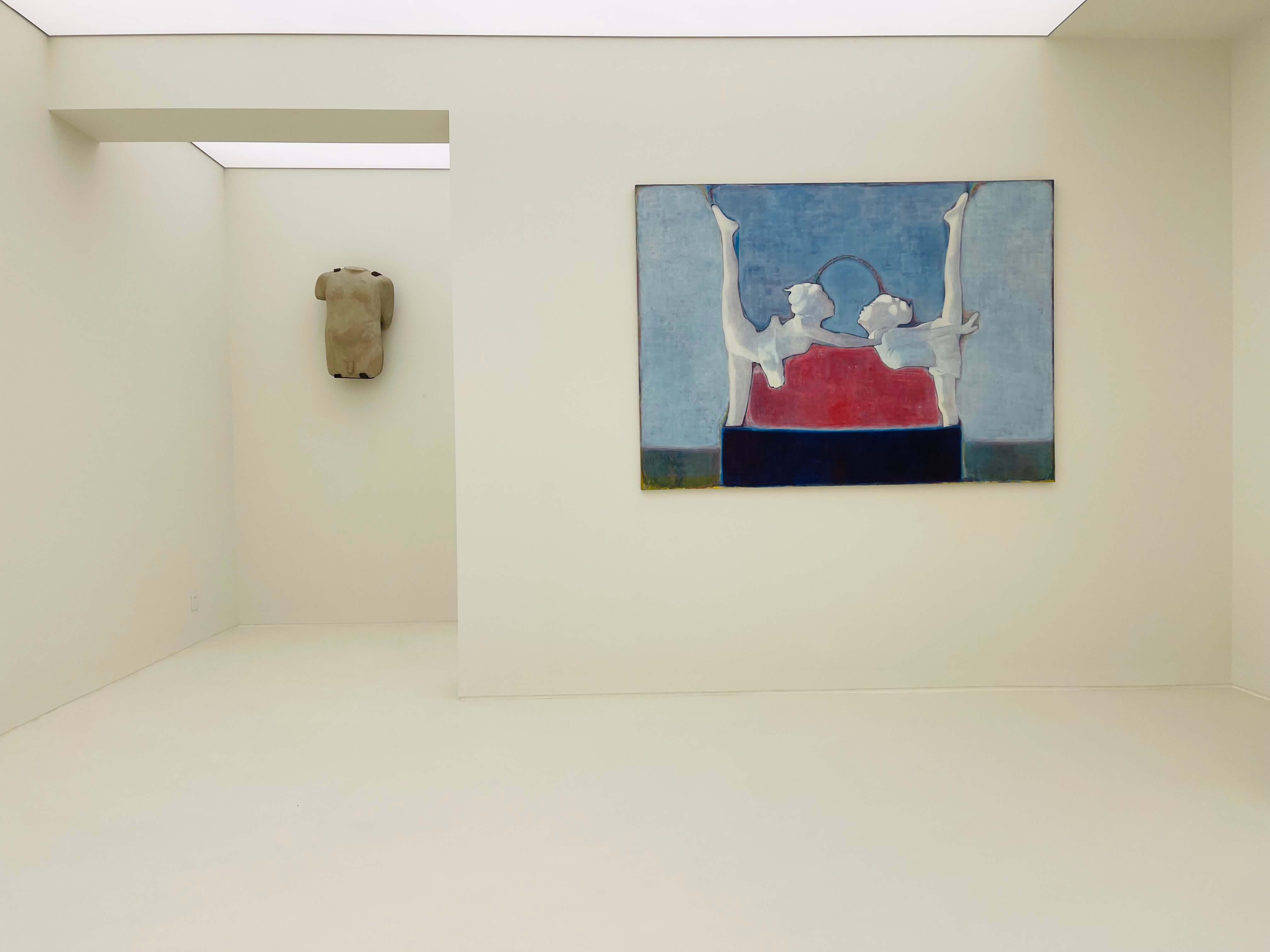 On the occasion of the opening of Xiandong hall, ArtPro had an exclusive in-depth dialogue with Li Zhanhao, the founder of Xiandong Hall, to jointly interpret how a collector born after 1980s spent ten years, from buying the first painting to decorate his new home to creating his own art space to share his art ideas and collection stories with the public and the art community.
Interviewee: Li Zhanhao, founder and senior collector of Xiandong Hall (hereinafter referred to "Xiandong Hall" for short)
Interviewer: Li Shuai and Xie Mu from ArtPro (hereinafter referred to as "ArtPro")
ArtPro: What's the origin of the naming of Xiandong Hall?
Xiandong Hall: The connotation of "Xian" describes a person who climbed the mountain and raised their hand to point to the peak.
ArtPro: When did you start to collect your first art piece? What do you collect now? Why?
Xiandong Hall: In 2009, when my wife and I were decorating our new house, we agreed to buy a painting. At that time, I collected the first art in my life at CIGE Expo. Since then, I began to pay attention to current exhibitions, communicated with artists, learned from gallery owners and auction house professionals, and asked these excellent and experienced collectors. So now, my life and circle of friends are closely related to art.
After buying a certain amount, my vision and understanding of the collection are also continuously improved. My collection covers paintings, images, installations, conceptual works, etc. But most of them are paintings. After all, pictures are more convenient to exhibit at home and circulate.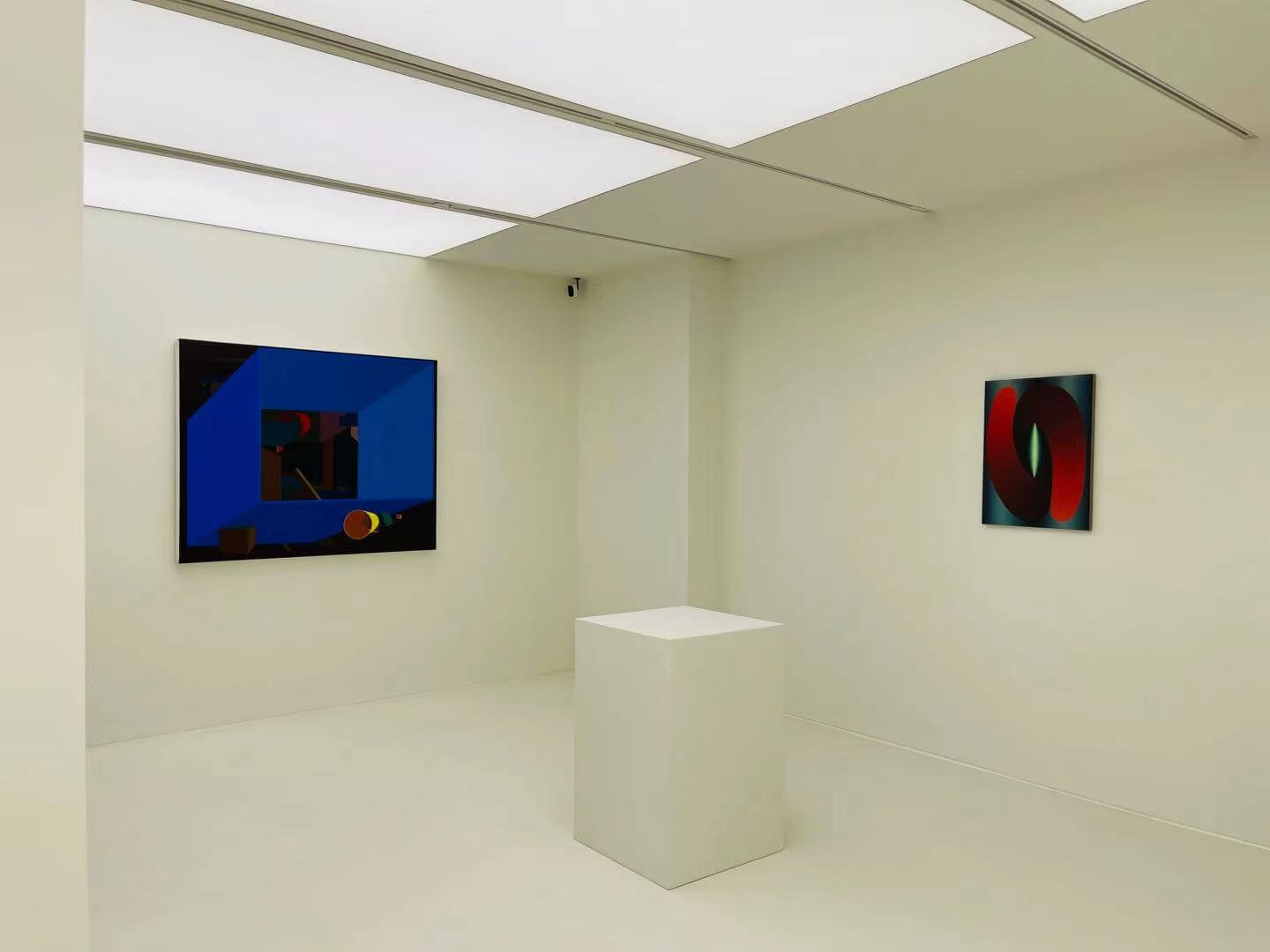 ArtPro: How do you buy your collection?
Xiandong Hall: Most of them are from galleries, auction houses and Art expos. Galleries play a significant role in promoting and helping artists. At the same time, artists who cooperate with galleries will have more possibilities. Collectors can better witness the growth of artists together with galleries.
In this exhibition, post-1980s Chinese local artist Yan Bing's works were purchased from Yang Gallery, and Tang Yongxiang's works were purchased from Magic Stone Gallery. Before buying Tang Yongxiang's piece from the gallery, I went to his studio to see his creation. In 2014, his first exhibition in Magic stone gallery opened. After reading it, I purchased his works in the gallery.
ArtPro: What is your collection concept in the long-term collection process? What is art collection for you?
Xiandoong Hall: I like collecting two kinds of works. One is my favorite artists and works, and I can have daily dialogue with them. The other is academic and futuristic works, which can improve myself and broaden my horizons.
For me, art is a daily state. I read art books every day. My daily life is also carried out in watching exhibitions and artistic exchanges. Now my work is also taking care of art space. It can be said that I devote myself to art collection.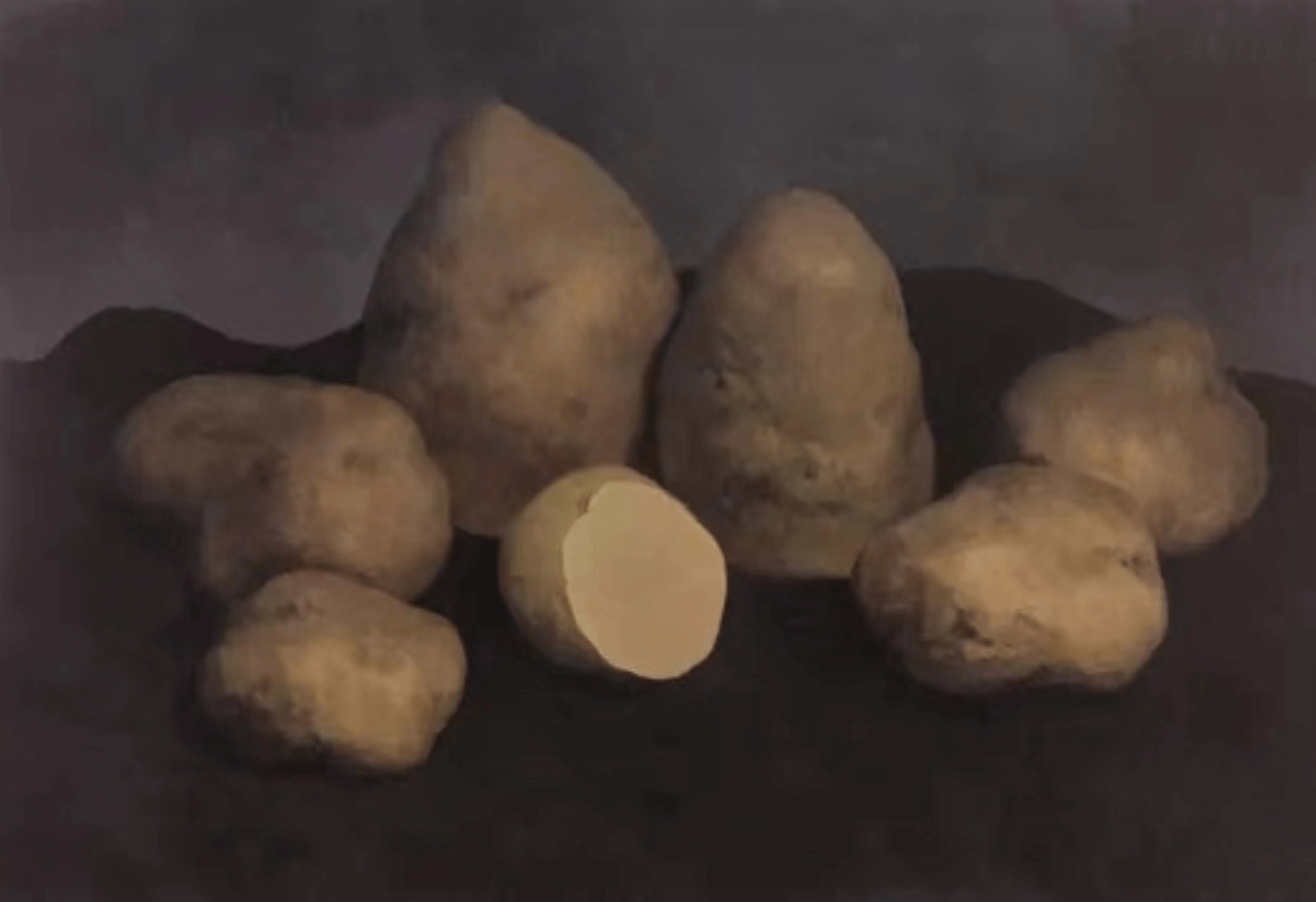 ArtPro: Many collectors are hidden in the room. Why do you want to make a space? Do you consider a non-profit space?
Xiandong Hall: I have been engaged in the art industry for ten years, and I haven't been asking for any payment. Art collection is the preservation of his original heart. Collectors will come to share when they reach a certain amount of collection. Xiandong hall is not only a review of their own collections, but also a platform to share their works with you. At the same time, it is also for the purpose of gathering and communicating with many friends and art lovers. Through the exchange of eastern and Western art, we can witness the rise of a new generation of artists around the world.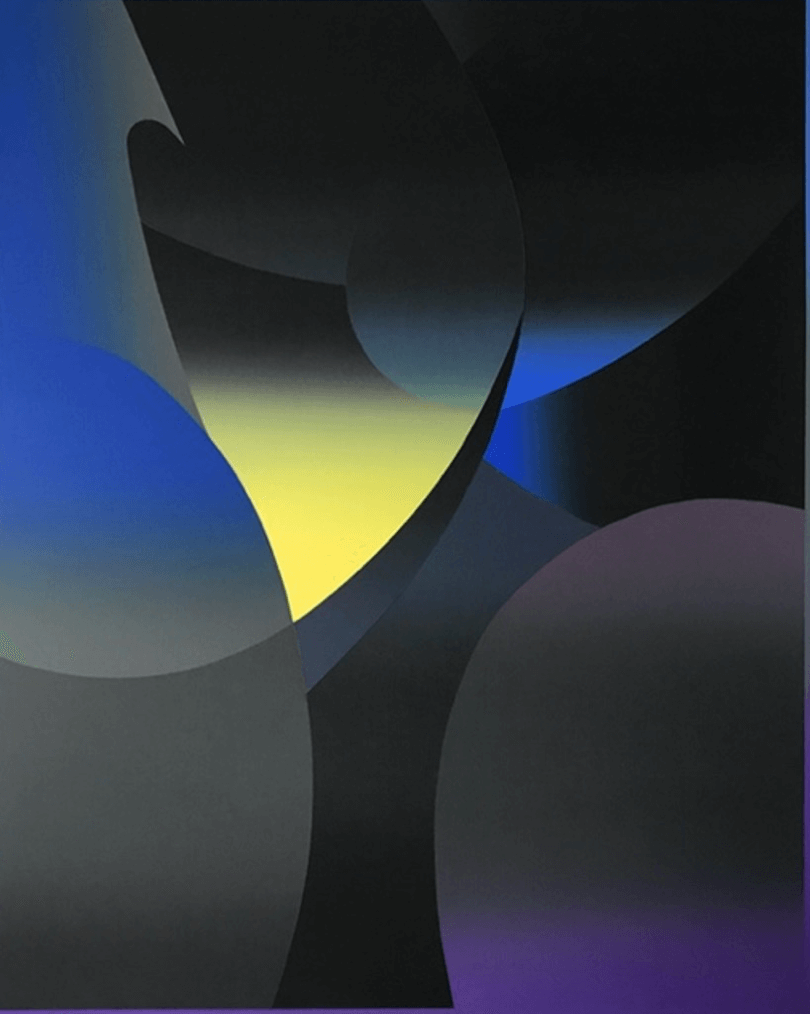 This space is not a non-profit space. My current ability and strength are not enough to support the operation of a non-profit space. I need to be more grounded in the collection to operate the space for a long time.
ArtPro: Are all the works in this opening exhibition your collection? Why do you choose the works of these artists?
Xiandong Hall: The exhibition includes Al Held, Huma Bhabha, Liang Shuo, Loie Hollowell, Tang Yongxiang, Yu Ji, and Yan Bing. All of them are my personal collections. It is from ten artists in total. On the whole, these collections are visually consistent. They are across centuries and countries, just like families. You may have different experiences when you are in the exhibition.
Focus on the artworks of ten artists in this exhibition
Li Zhanhao noted that focusing on local Chinese contemporary artists, such as Yan Bing and Tang Yongxiang, who have no experience studying abroad, are completely exploring Chinese art and culture. As a "post 1980s" artist, although Yan Bing's paints with concrete and realistic expression, he presents a completely different temperament and pattern from the past. Potatoes, mushrooms, apples and parts of plants, in Yan Bing's works, these daily things have a simple, introverted and metaphorical visual sense of life, which contains a spiritual side. Seven Potatoes is the most representative work of Yan Bing's potato series paintings. It is like the daily portrayal of the group images of human family members, with a sense of ritual brought by slight lifting up of routines.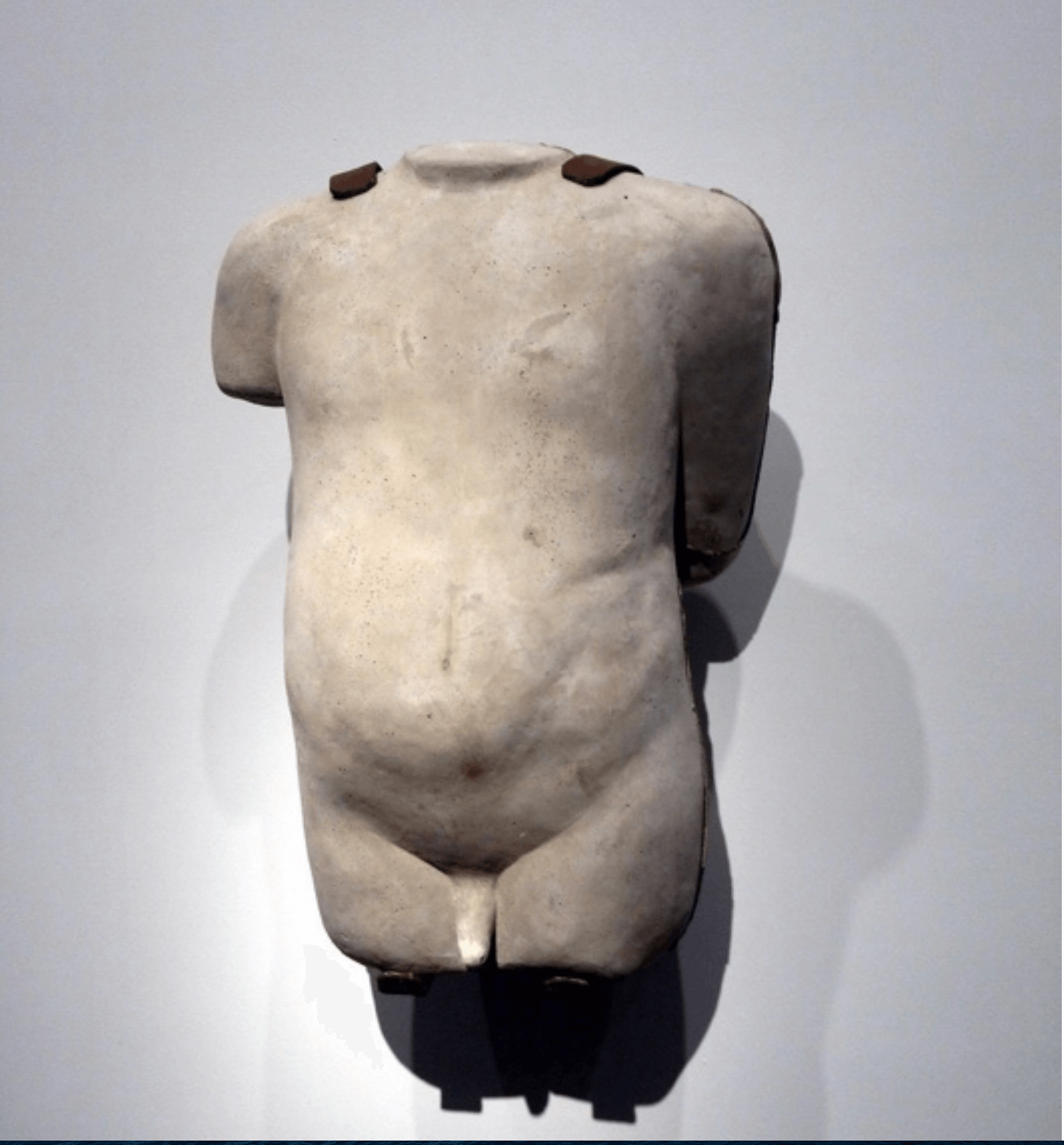 I have known Yunfeng for more than ten years. His artistic concept and evolving artistic practice make me feel connected. This opening exhibition specially displays his new painting Untitled-2021.
I look forward to sharing Cui Yunfeng's excellent works with more audiences and deepening my understanding of his artistic creation.
Concept first and art history consciousness have always been adhered to by Dong Dawei's artistic creation. A kind of "irrelevance" highlights the purity of art and makes the direction of works return to the artists themselves. No style may produce style; avoiding emotion can stimulate feeling, and Dong Dawei's artistic practice expands the conceptual vision for contemporary painting.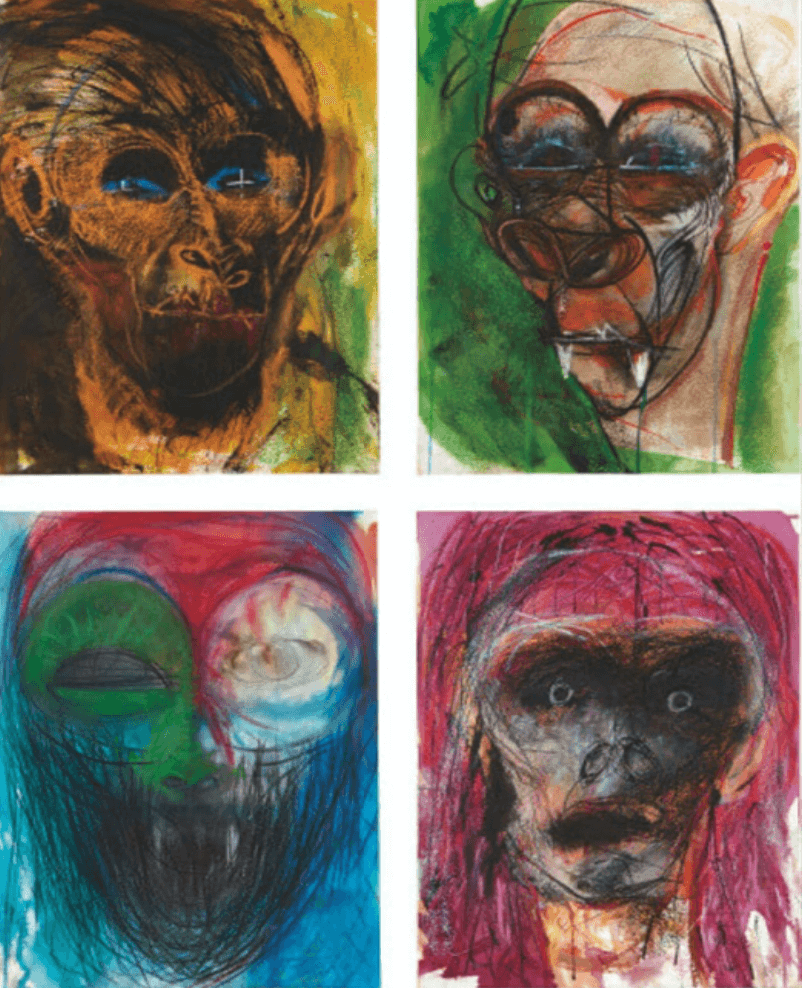 My 8 Homeland No.6 is a work of Liang Shuo's "slag series" on display this time. It is a ceramic-colored sculpture. Only from the perspective of the image, it can be traced back to the sculpture art after the rise of ancient Taoism in China and the introduction of Buddhism. The red wall, antique pine, and Crouching Tiger surround a small scene full of old meaning and attract the viewer back to the humorous real-world of slag. It presents a feeling of wandering between ancient and modern times.
Tang Yongxiang's paintings rely on perceptual intuition. Images are only the backing and support of his artistic creation. They release rich unpredictable perceptual edges while repeatedly dissolving or evacuating the backing images by covering and reconstructing the relationship between images. These perceptual edges are cleverly transformed into new relationships of shape, color, and structure. Thus, the picture jumps out of the existing perceptual experience and causal logic. While forming a personal style language, drawing is the painting flavor of the new era.
Yang Yongli's ceramic art creation maintains the functional difference from traditional ceramic art. The design of the heart, eye, and hand pays attention to learning and extraordinary aesthetic skills. While tracing back to the tradition and thinking change, and talking with the environment, ancient and modern times and times, the works fully reflect the philosophy and aesthetics of Oriental literati creation in terms of spatial meaning and symbolic expression.
Yu Ji is good at using local materials, adjusting measures to local conditions, and using a specific field and context to create a marginal space between two different worlds. Different forces compete against each other, and accidents breed in it.
Western artists, such as Al Held and Loie Hollowell, have different abstract languages, and there is relevance in the abstract.
Watching Huma Bhabha's works can make us face up to his inner "fear". This "fear" is the sadness and respect caused by the solemn feeling with tragic atmosphere and urges us to make a large-scale mediation on the ancient past and distant future of nature, war, and human civilization.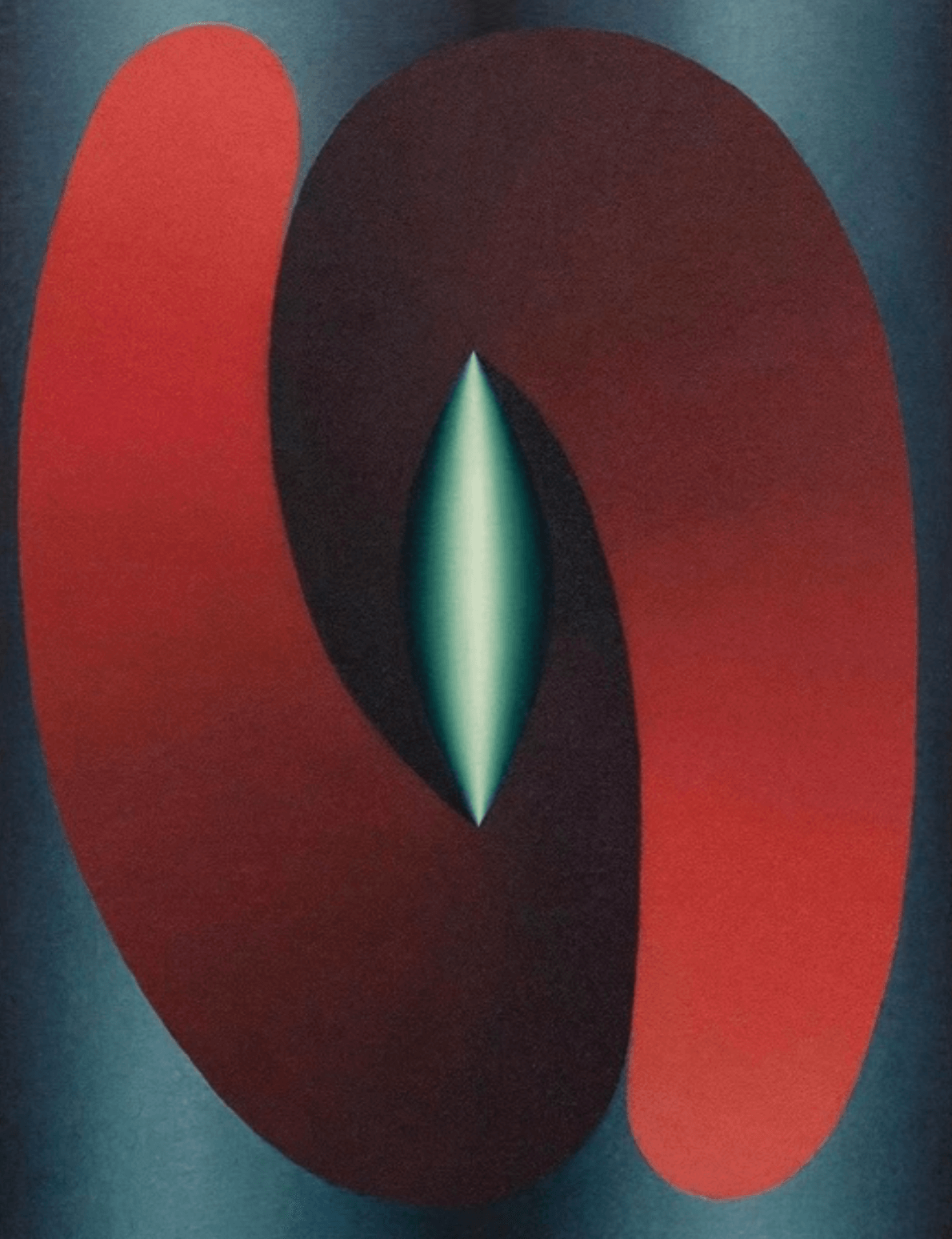 Cygnus I, an oil painting work created by Al held in 1989, is a masterpiece in the last stage of his artistic career. Its creation inspiration comes from the mural heritage of the Roman Renaissance. Combined with the color block tension in his "pigment painting" period and the spatial illusion in his "black and white painting" period, the picture presents a bright geometric space with a poetic sense of depth.
Loie Hollowell 1983 was described as an "abstract body landscape", which opened a new artistic creation from a feminist perspective of self-awareness awakening, and the significance of body and sex was rediscovered. The intersection of Red and Blue closely connects the body with the spiritual universe, making her artistic language more and more mature.
ArtPro will continue to pay attention to the latest developments of Xiandong Hall. Let's look forward to its future development.